Homemade granola is one of those recipes that is so delicious yet so easy to make at home it'll leave you wondering why you didn't try it sooner! Your kitchen will soon be filled with sweet aromas of Manuka honey and toasted almonds, so make sure you have plenty of yoghurt and strawberries on hand to enjoy this Spring-time granola with.
The Manuka honey in this recipe really does make all the difference to the taste ­– normal honey just won't cut it for this one. Manuka honey is a unique type of honey that is made from the bees who pollinate the flower of the Manuka bush, native to both Australia and New Zealand.
Honey has been used for thousands of years for its antibacterial healing properties due to the naturally occurring presence of hydrogen peroxide. However, Manuka honey is extra special because it contains another compound called methylglyoxal, or MGO. The higher the MGO content, the stronger the antibacterial effect in that batch of honey is.
Nowadays, Manuka honey is consumed to help soothe sore throats, improve oral health, and support digestive health. Luckily for all of us, it's also some of the most delicious honey you'll ever try!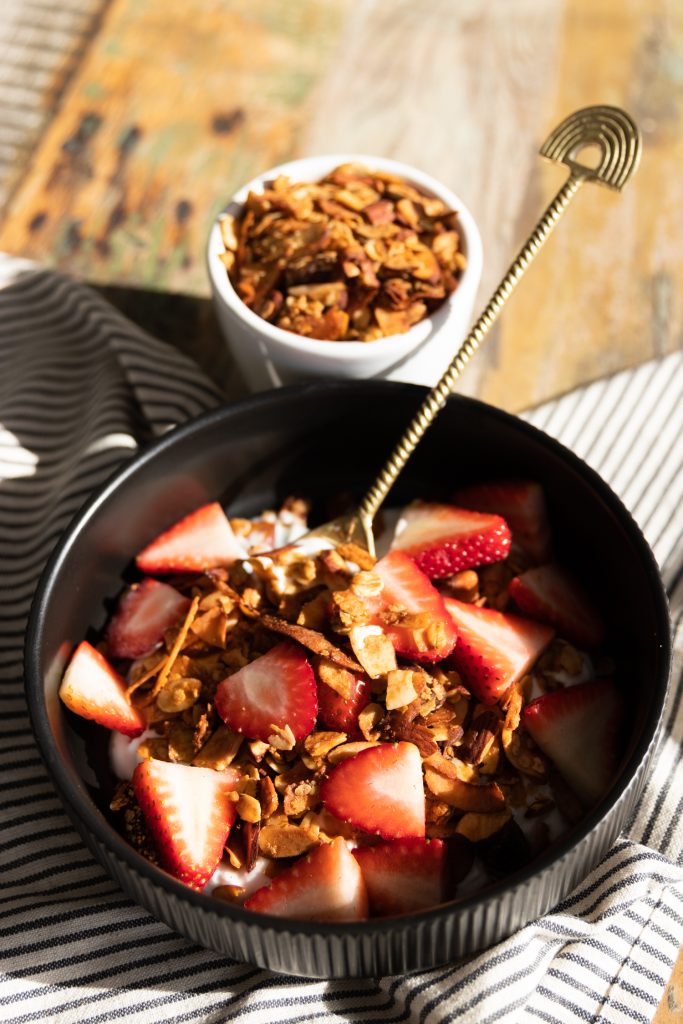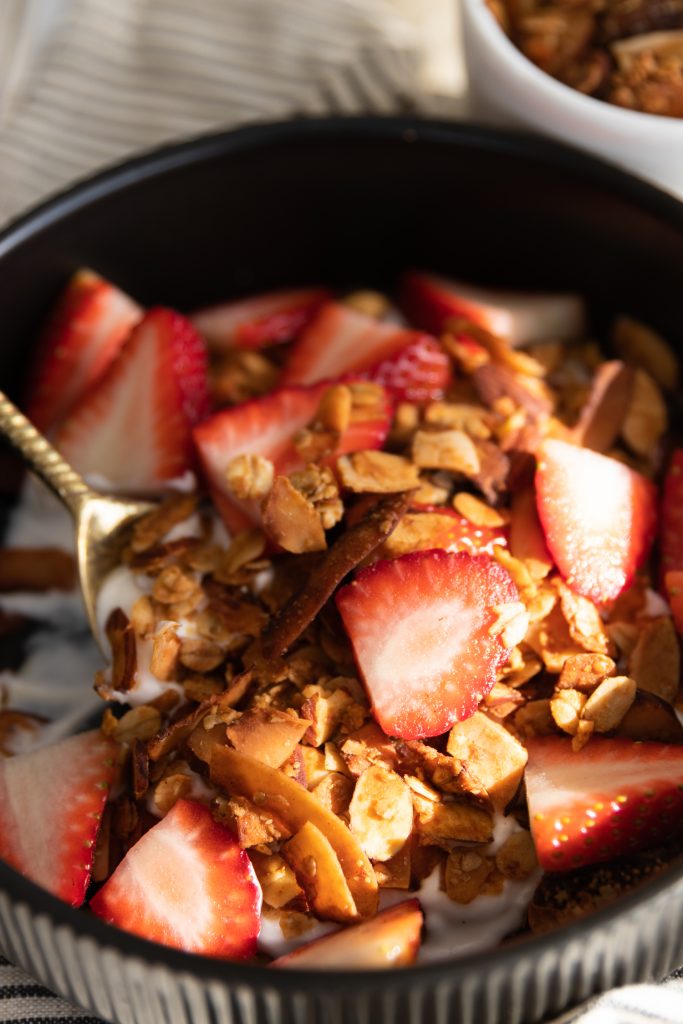 Ingredients:
4 cups of WholeLife Healthfoods Certified Organic Rolled Oats
2 cups WholeLife Healthfoods Raw Almonds, sliced
1 ½ cups WholeLife Healthfoods Coconut Chips
¾ cup Absolute Organics Dried Figs, chopped
½ cup B Brothers Manuka Jellybush Honey 30+ MGO
½ cup Global Organics Raw Cold Pressed Coconut Oil
1 tsp Chef's Choice Vanilla Extract
½ tsp Daily Essentials Ground Cinnamon
¼ tsp salt
Method:
Preheat oven to 180°C and line a baking tray with baking paper
In a large mixing bowl, combine the oats, almonds, coconut chips, dried figs, cinnamon, and salt
In a small saucepan over medium heat (or in the microwave), melt the coconut oil with the honey and vanilla extract
Pour the liquid over the dry ingredients and stir well to combine
Spread the mixture evenly on to a baking tray and bake for 25 minutes, stirring the granola every 7-10 minutes
Remove the granola from the oven once the oats have goldened and allow to cool on the tray (the granola with become crunchier as it cools)
Serve over coconut yoghurt with fresh fruit and enjoy!
TIP: Store in an air-tight container to keep your granola fresh for up to a week.
Let us know in the comments below or over on Instagram if you've tried out our Manuka honey granola!
More recipes: