Over the years we've become more conscious of our footprint on the planet and what products are better for us and the environment. Thus, there's been a growing demand for eco-friendly, non-toxic products for not only us but also our little ones.
Now, we understand that having to find eco-friendly baby brands can be an overwhelming task and we may not even know where to look and what to trust. That's why we've created a little list with some of our favourite WholeLife stocked eco baby products that are an absolute must-have coming into the new year.
Ecoriginals
Eco Baby Wipes – These wipes are fully biodegradable and compostable, are made with certified organic ingredients and sustainably sourced bamboo fibre. 
Eco Nappies – These nappies come in 100% compostable packaging, are made with over 90% natural, plant-based and biodegradable ingredients and are a completely plastic and carbon neutral brand.
Brightberry
Suction Bowl & 2 x Self-Feeding Silicone Spoons Set – This set is a must-have during your little one's mealtimes. The bowls are made with high-quality silicone and don't contain any plastics. The silicone used is free from hazardous chemicals like BPA and phthalates. Not only is this set baby safe, but it's also dishwasher, sterilisation, and microwave safe.
Little Mashies
Reusable Squeeze Pouch – Instead of buying single-use baby food or smoothie pouches, try making your own and putting it into these reusable pouches. They can be placed in the freezer, don't leak and are BPA, phthalate, and PVC free. 
Willow by the Sea
Willow by the Sea is the latest addition to the WholeLife family, and they certainly don't disappoint! Their Australian Made and Owned baby skincare products are 100% organic, are made in small batches (no mass production) and the containers are reusable.
Bottom Balm – This balm is infused with chamomile, calendula, and organic beeswax, which acts as a natural barrier to soothe irritated and inflamed skin and can assist in preventing nappy rash.
Baby oil – Their oil is rich in antioxidants and other nourishing organic ingredients to protect your baby's skin and help to calm and settle your little one after their bath.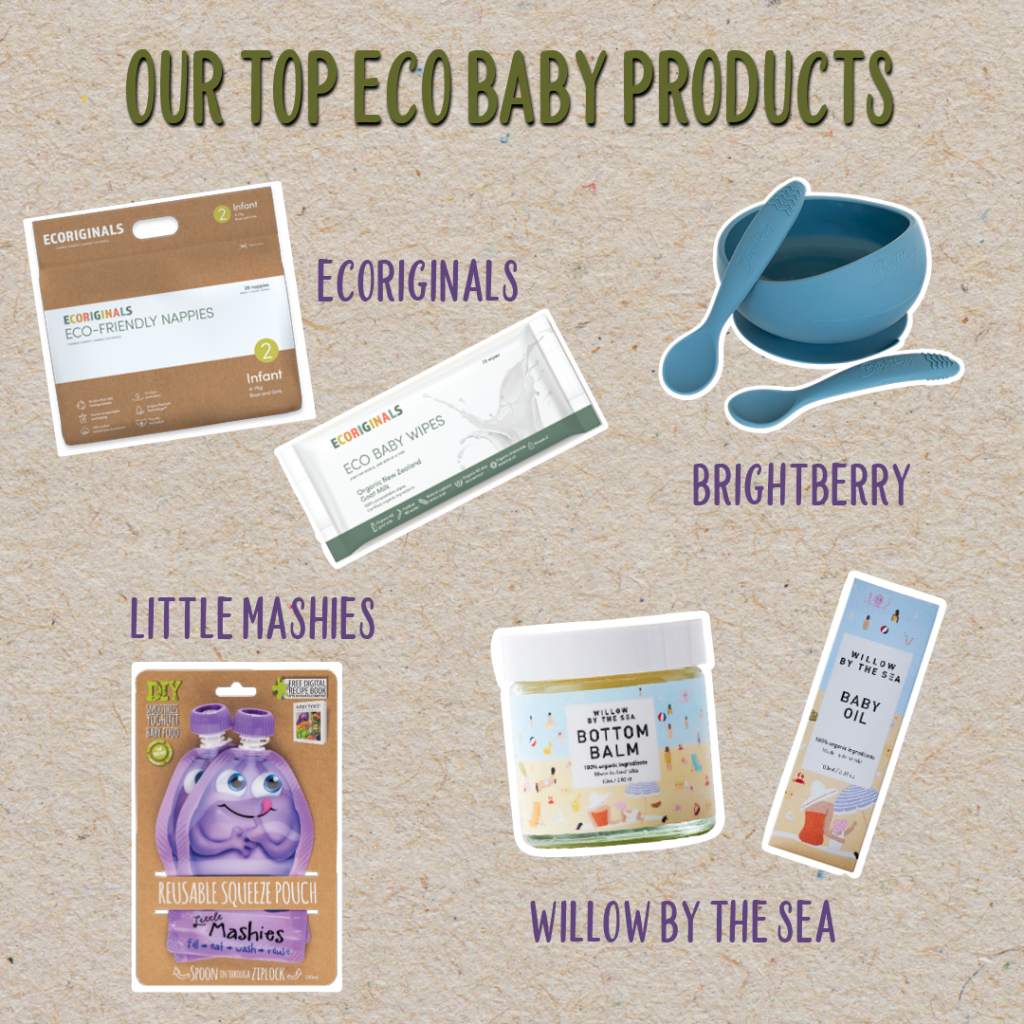 To find more of our blogs, click here. Stay up to date with us on our Instagram.