WholeLife Healthfoods Markets
WholeLife Healthfoods Markets is the latest concept from the team at WholeLife.
At our Markets stores, you'll find our largest health foods range, with a wide selection of your preferred chilled drinks, meals, frozen goods, and fresh produce (bulk foods and fresh produce offered at select locations only).
Our team of experts are available to assist you throughout your health and wellness journey, motivating you with the newest items and hard to find favourites. We take pride in offering an extensive variety of vegan, gluten-free, lactose-free, keto, and other diet-specific options to inspire you.
Make WholeLife Healthfoods Markets your weekly shopping destination.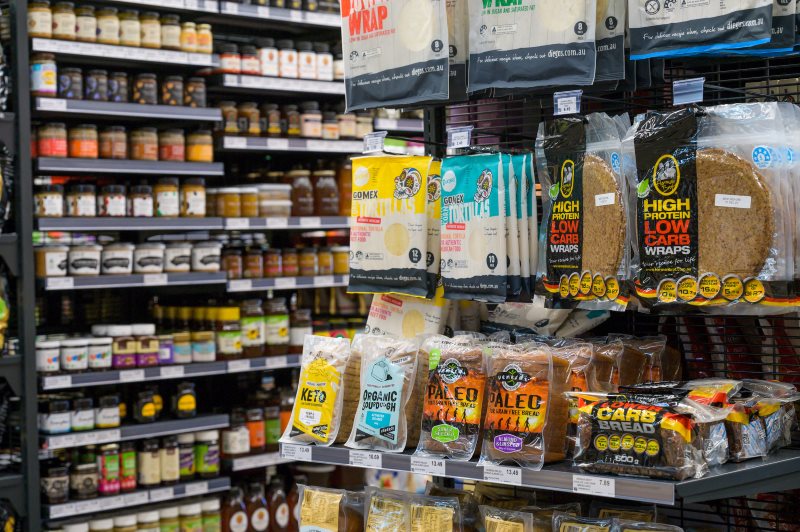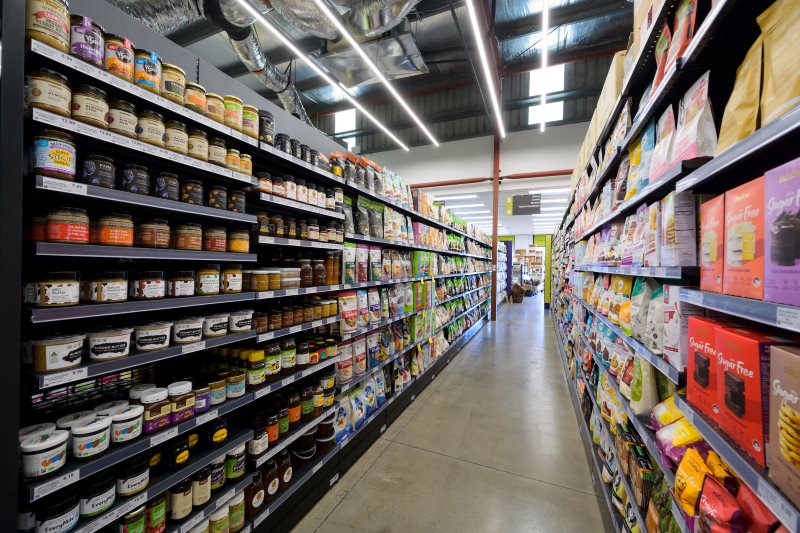 WholeLife Healthfoods Markets Stores
Queensland
Cairns Central
Shop 159 Cairns Central Shopping Centre,
1/21 McLeod St,
Cairns QLD 4870
(07) 4214 5636
Cairnscentral.Markets@wholelife.com.au
| | |
| --- | --- |
| Monday | 9:00am – 5:30pm |
| Tuesday | 9:00am – 5:30pm |
| Wednesday | 9:00am – 5:30pm |
| Thursday | 9:00am – 6:30pm |
| Friday | 9:00am – 5:30pm |
| Saturday | 9:00am – 5:00pm |
| Sunday | 11:00am – 4:00pm |
Fairfield - Townsville
Shop 40, Fairfield Central Shopping Centre,
2/30 Lakeside Drive,
Idalia, QLD, 4811
(07) 4214 5865
fairfield.markets@wholelife.com.au
| | |
| --- | --- |
| Monday | 9:00am – 5:30pm |
| Tuesday | 9:00am – 5:30pm |
| Wednesday | 9:00am – 5:30pm |
| Thursday | 9:00am – 5:30pm |
| Friday | 9:00am – 5:30pm |
| Saturday | 9:00am – 4:00pm |
| Sunday | 9:00am – 4:00pm |
Grand Central - Toowoomba
Shop 2039/2040, Grand Central Shopping Centre,
Corner Dent St & Margaret St,
Toowoomba City QLD 4350
(07) 3521 8765
Grandcentral.markets@wholelife.com.au
| | |
| --- | --- |
| Monday | 9:00am – 5:30pm |
| Tuesday | 9:00am – 5:30pm |
| Wednesday | 9:00am – 5:30pm |
| Thursday | 9:00am – 9:00pm |
| Friday | 9:00am – 5:30pm |
| Saturday | 9:00am – 5:00pm |
| Sunday | 10:00am – 4:00pm |
Smithfield - Cairns
Shop 77, Smithfield Shopping Centre,
Corner of Kennedy & Captain Cook Highway,
Smithfield Qld 4878
(07) 4038 1662
smithfield.markets@wholelife.com.au
| | |
| --- | --- |
| Monday | 9:00am – 5:30pm |
| Tuesday | 9:00am – 5:30pm |
| Wednesday | 9:00am – 5:30pm |
| Thursday | 9:00am – 7:30pm |
| Friday | 9:00am – 5:30pm |
| Saturday | 9:00am – 4:00pm |
| Sunday | 10:00am – 3:00pm |
New South Wales
Tweed Heads
Shop 3, 3 Machinery Drive
Tweed Heads South, NSW 2486
(07) 5523 0307
tweedheads.markets@wholelife.com.au
| | |
| --- | --- |
| Monday | 9:00am – 6:00pm |
| Tuesday | 9:00am – 6:00pm |
| Wednesday | 9:00am – 6:00pm |
| Thursday | 9:00am – 6:00pm |
| Friday | 9:00am – 6:00pm |
| Saturday | 8:30am – 4:00pm |
| Sunday | 10:00am – 3:00pm |