A simple but delicious vegan recipe to transport you to a warm summer evening on the coast of Italy..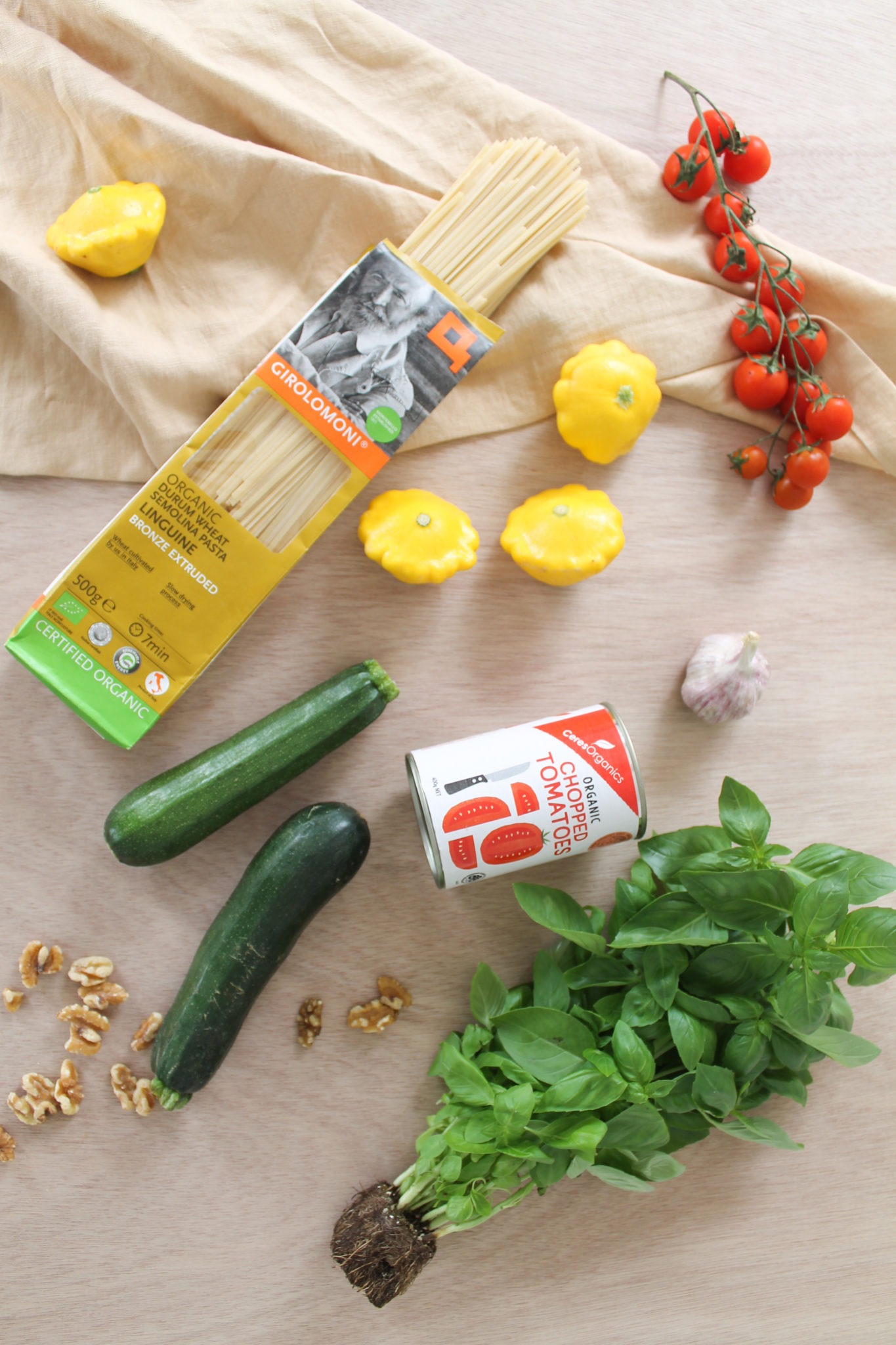 Ingredients:
. Pasta
. 1 large Zucchini – roughly chopped
. Bunch of Basil
. 4 Yellow Squash – roughly chopped
. Handful of Baby Spinach
. Canned whole Tomatoes
. 1 tablespoon Tomato Paste
. Punnet of Cherry Tomatoes – cut in halves
. 1 cup of Passata
. 2 teaspoons blended Porcini 
. 2 cloves Garlic – crushed
. 1 White Onion – finely chopped
. 1 teaspoon dried Chilli Flakes
. Walnuts – for serving
Prep time: 15 minutes
Cooking time: 25 minutes
Servings: 4-6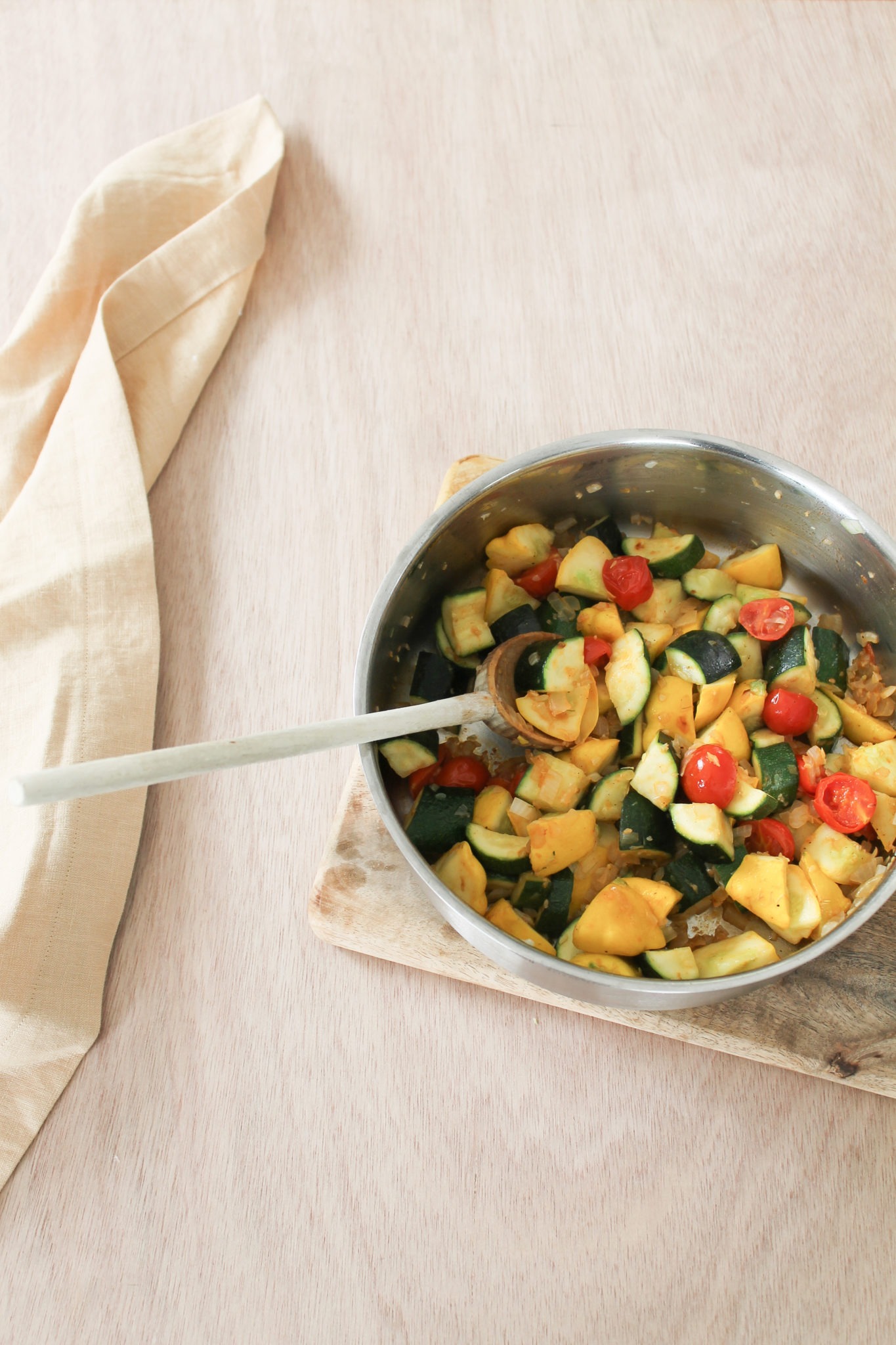 1. Heat your pan over a medium heat with a good drizzle of olive oil. Add the onion and cook until translucent.
2. Add the zucchini, squash, garlic and tomatoes into the pan. Stir until they start to brown and cook through. Season with salt, pepper and chilli flakes.
3. Make a dust from your dried porchini mushrooms in a mortar and pestle.
4. Stir in the canned tomatoes, passata, tomato paste, porchini, baby spinach and half the basil. Bring the sauce to a low simmer and cook until the sauce is thickened, breaking up the tomatoes as you stir.
5. Whilst the sauce simmers cook the pasta according to the package directions in salted water.
6. Serve the sauce over the pasta with the remaining fresh basil and a grating of walnut.