The perfect vegan Christmas salad to quickly whip up and bring with you to Christmas lunch!
This salad is fresh, tangy, and vegan friendly, and perfectly compliments the festive red and green colours of the season.
Make on Christmas Eve and store in an air-tight container in the fridge overnight, ready for Christmas Day lunch or dinner. Make sure to store the dressing separately so the salad doesn't go soggy.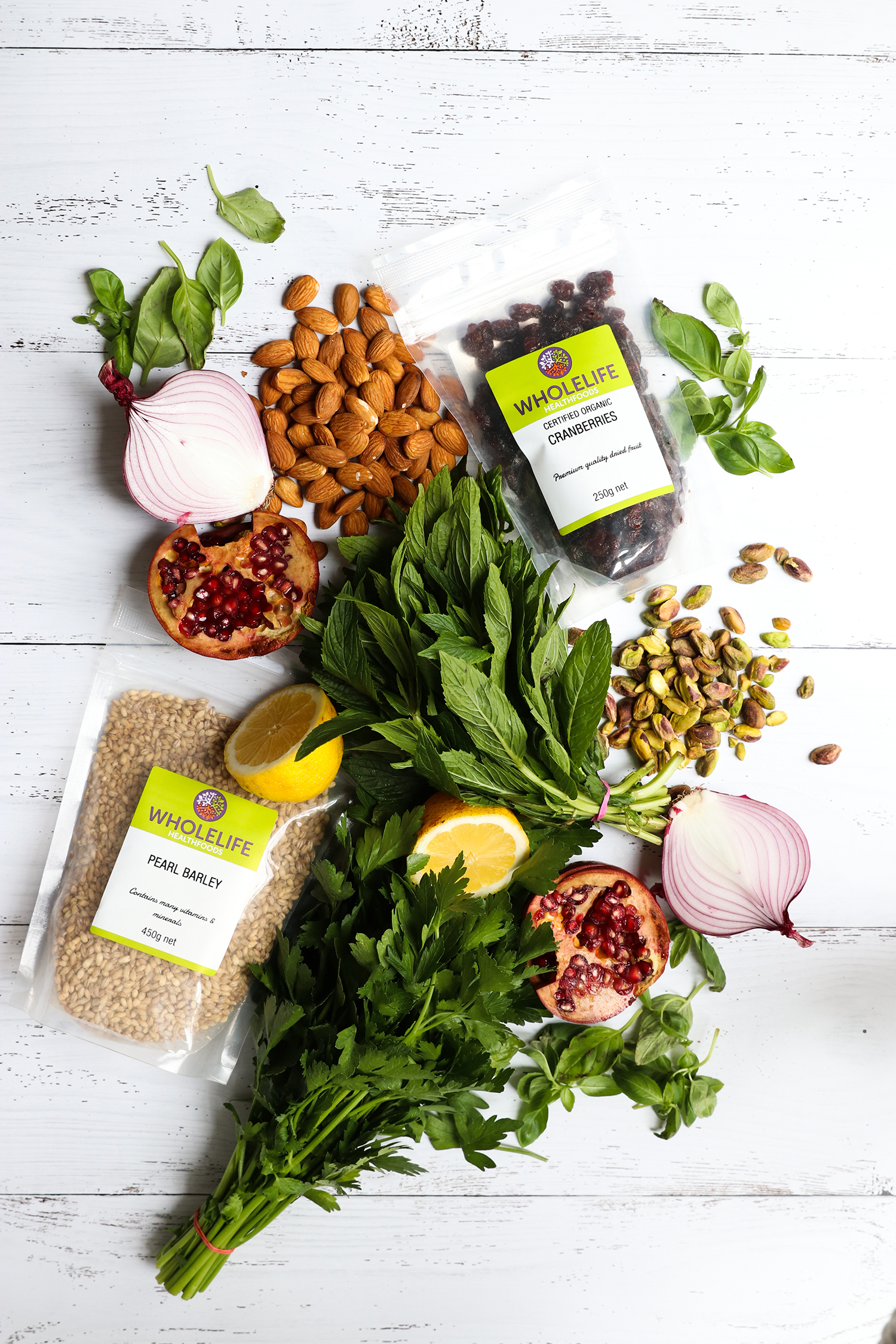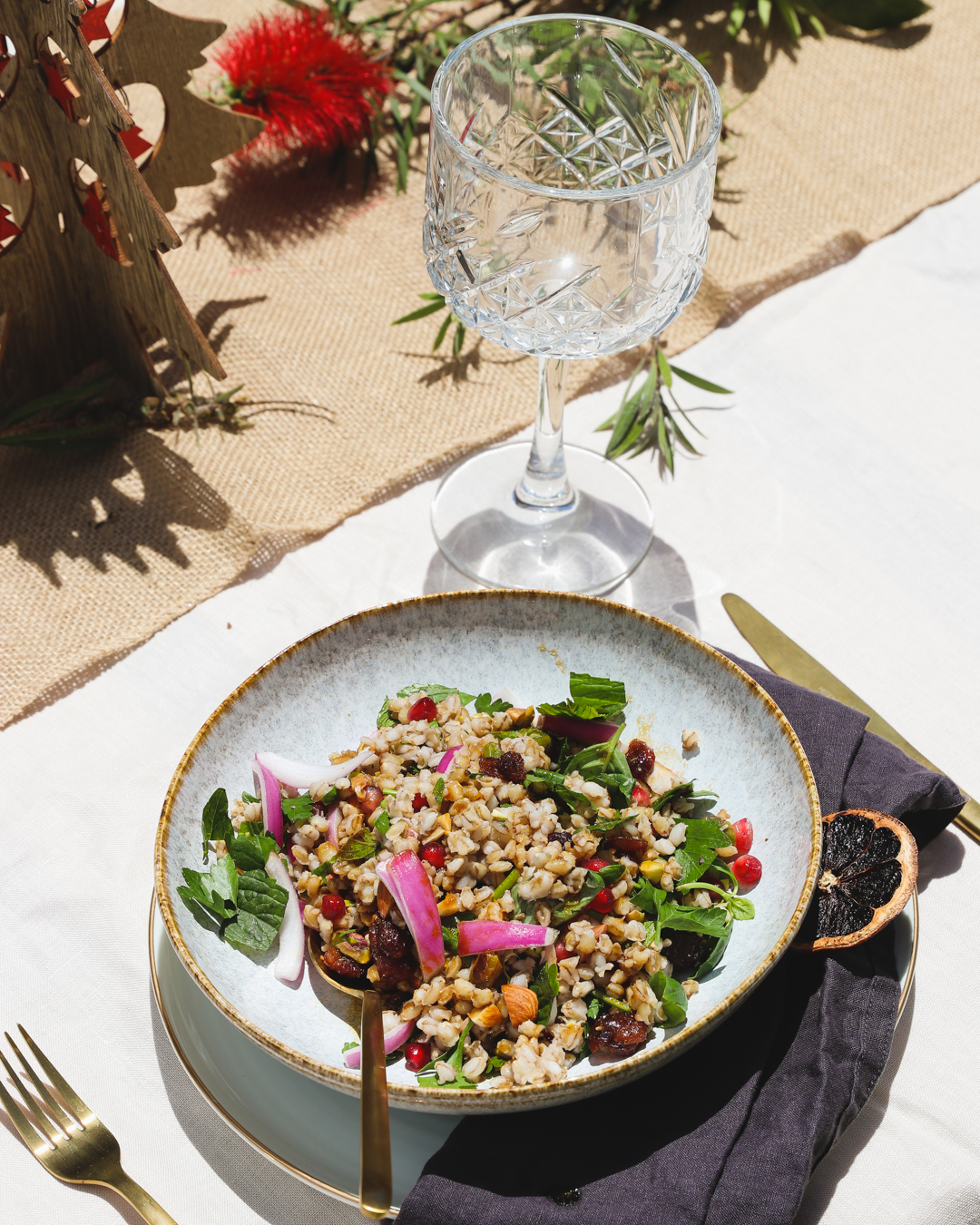 Ingredients
For the salad:
1 cup WholeLife Healthfoods Pearl Barley
½ cup toasted pistachio nuts, roughly chopped
⅓ cup toasted almonds, roughly chopped
¼ cup WholeLife Healthfoods Certified Organic Cranberries
½ cup pomegranate seeds
1 small red onion, cut into fine wedges
½ cup mint leaves, roughly chopped
¼ cup parsley, chopped
¼ cup basil, roughly torn
For the dressing:
2 tbsp extra virgin olive oil
2 tbsp lemon juice
3 tsp balsamic glaze
Zest of half a lemon
Pinch of salt
Method:
Thoroughly rinse the pearl barely in a fine strainer under running water
Add the rinsed pearl barley to a pot with 3 cups of water and a pinch of salt
Bring the pot to the boil on the stove, then reduce the heat, cover with a lid, and cook for 35 minutes
While the barely is cooking, toast the almonds and pistachios in a frypan over low heat
Make the dressing by whisking all ingredients together
Allow the barely to cool before tossing all ingredients together in a bowl
Serve warm, or place in an airtight container to store in the fridge until you are ready to serve
If you enjoyed our vegan Christmas salad, you'll like some of our other vegan recipes, too!