Sometimes simple is best when it comes to a quick, nutritious breakfast! Our vegan breakfast smoothie is perfect to blend up in a hurry. Take it with you as you rush out the door in a portable tumbler, or sip slowly and enjoy at home.
Maca powder is a natural energy booster, while the oats are a fantastic source of beta-glucan fibre and have prebiotic benefits. Combine this with a vegan protein powder of your choice and our two favourite smoothie essential fruits (banana and blueberries) and you have yourself the perfect on-the-go breakfast. This smoothie will keep you full until lunch time and set you up for an energetic day!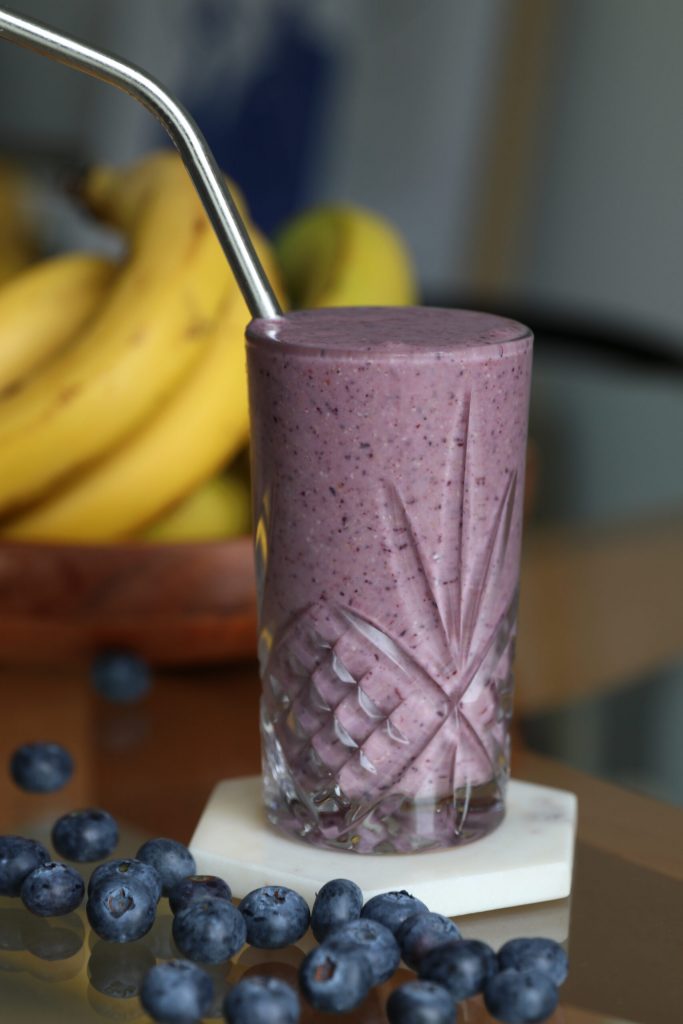 Recipe:
1 frozen banana
½ cup blueberries
1/3 cup oats
1 tbsp maca powder
1 tbsp protein powder
1 cup of nut milk or water
Handful of ice cubes (optional)
Method:
Add all ingredients to a blender and (you guessed it) blend!
Keep up with all things WholeLife over on Instagram @wholelifepharmacyandhealthfood