In celebration of Organic Awareness month, we chatted with the organic queens at Nutra Organics about their range of Certified Organic Superfood Lattes. Nutra Organics is an Australian family business who believe that the food you eat directly influences your health & wellbeing. They pride themselves on being a company of integrity that only sources the best quality, organic ingredients.
1. What inspired you to create these superfood lattes?
 Our range of superfood lattes were inspired by our teams own need to find a nourishing caffeine-free alternative to our morning coffees. We wanted to create delicious, functional options that we could enjoy throughout the day that we were unable to find anywhere at the time. 
2. What ingredients do you use to create these products?
 Our superfood lattes all contain different functional and colourful ingredients so each one has a unique flavour along with their own benefits.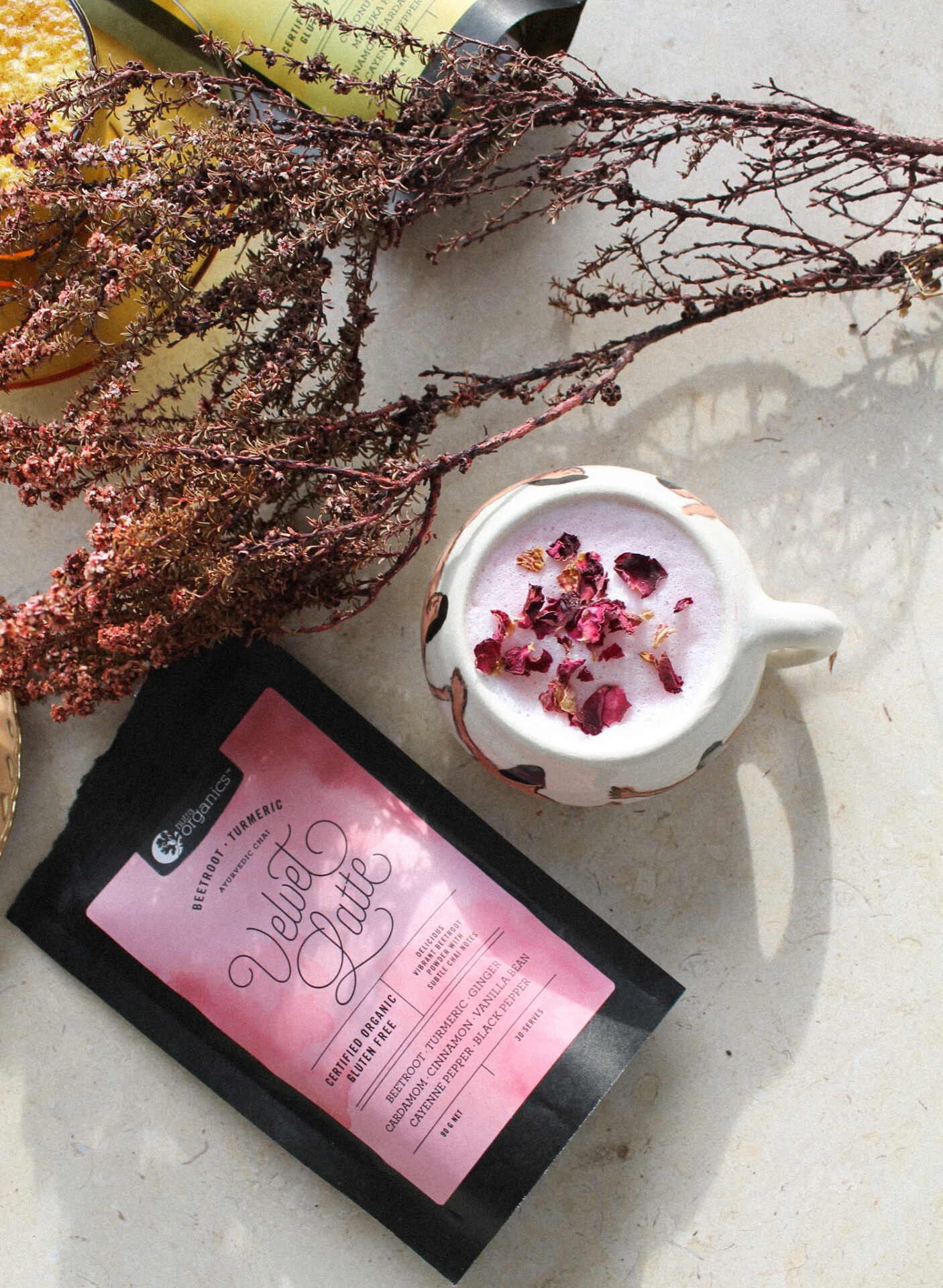 Our Velvet Latte is a delicious beetroot chai infusion which makes a vibrant pink latte. It's naturally sweet with subtle Ayurvedic chai spices; ginger, cardamom, cinnamon, black pepper with cayenne, turmeric & vanilla bean. It's the perfect harmony of flavour and nutrition.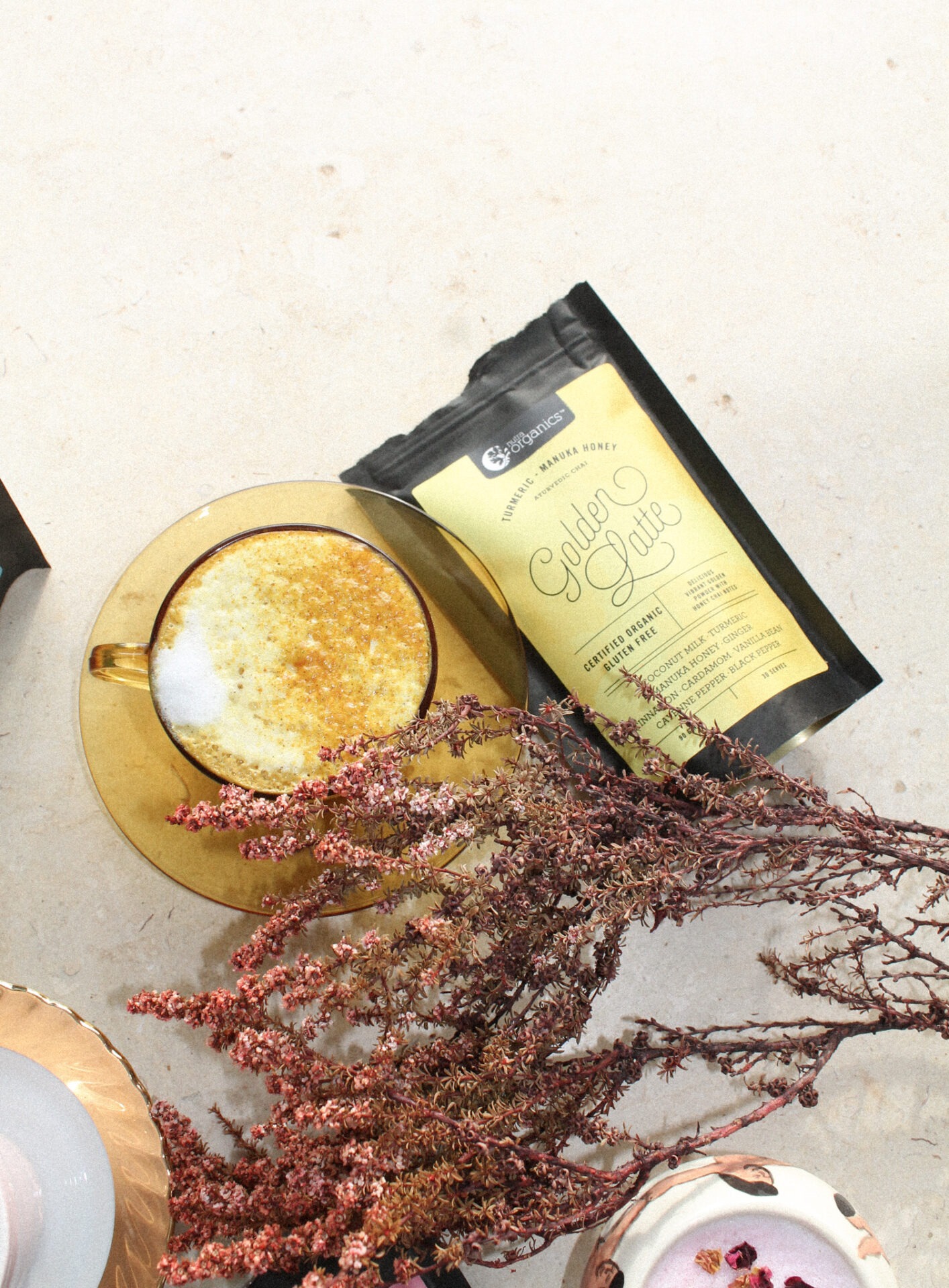 Our Golden Latte is packed full of all the goodness of turmeric, along with the unique properties of Manuka honey, making a bright golden latte. It also contains creamy coconut milk powder along with Ayurvedic chai spices.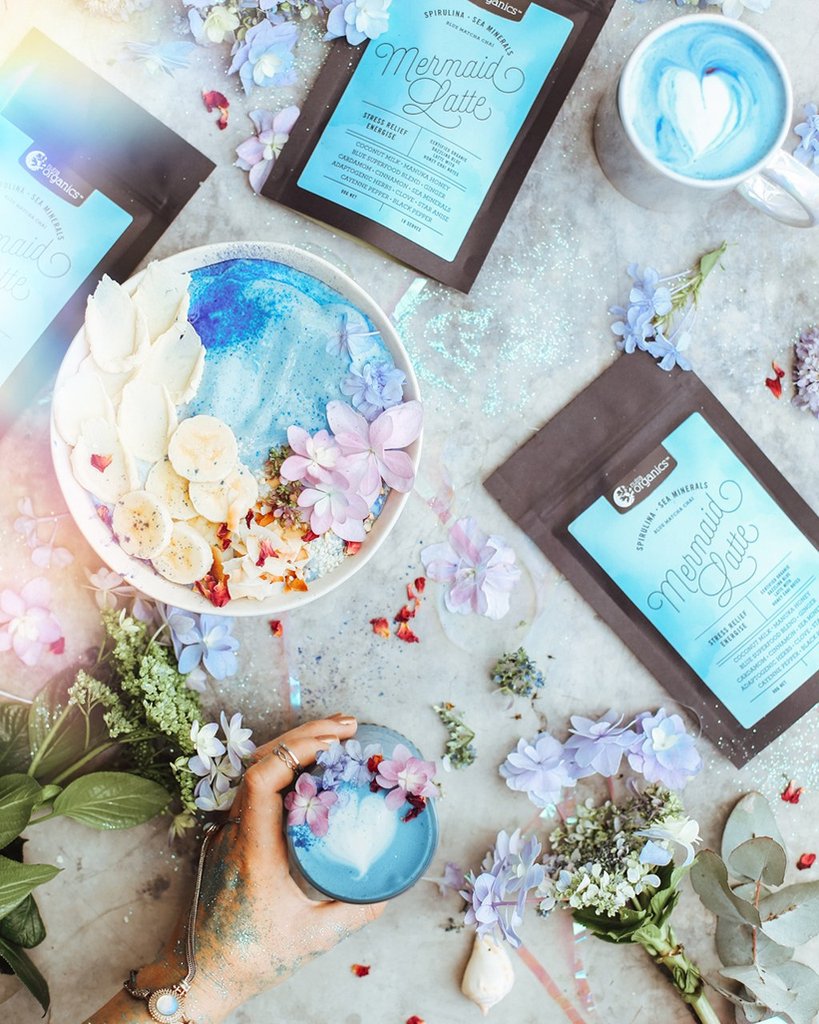 Our Mermaid Latte is a dazzling marine blue and features blue spirulina, blue butterfly pea flower, Manuka honey, arctic sea algae, and adaptogenic herbs, which are perfectly complemented by an array of Ayurvedic chai spices and creamy coconut milk.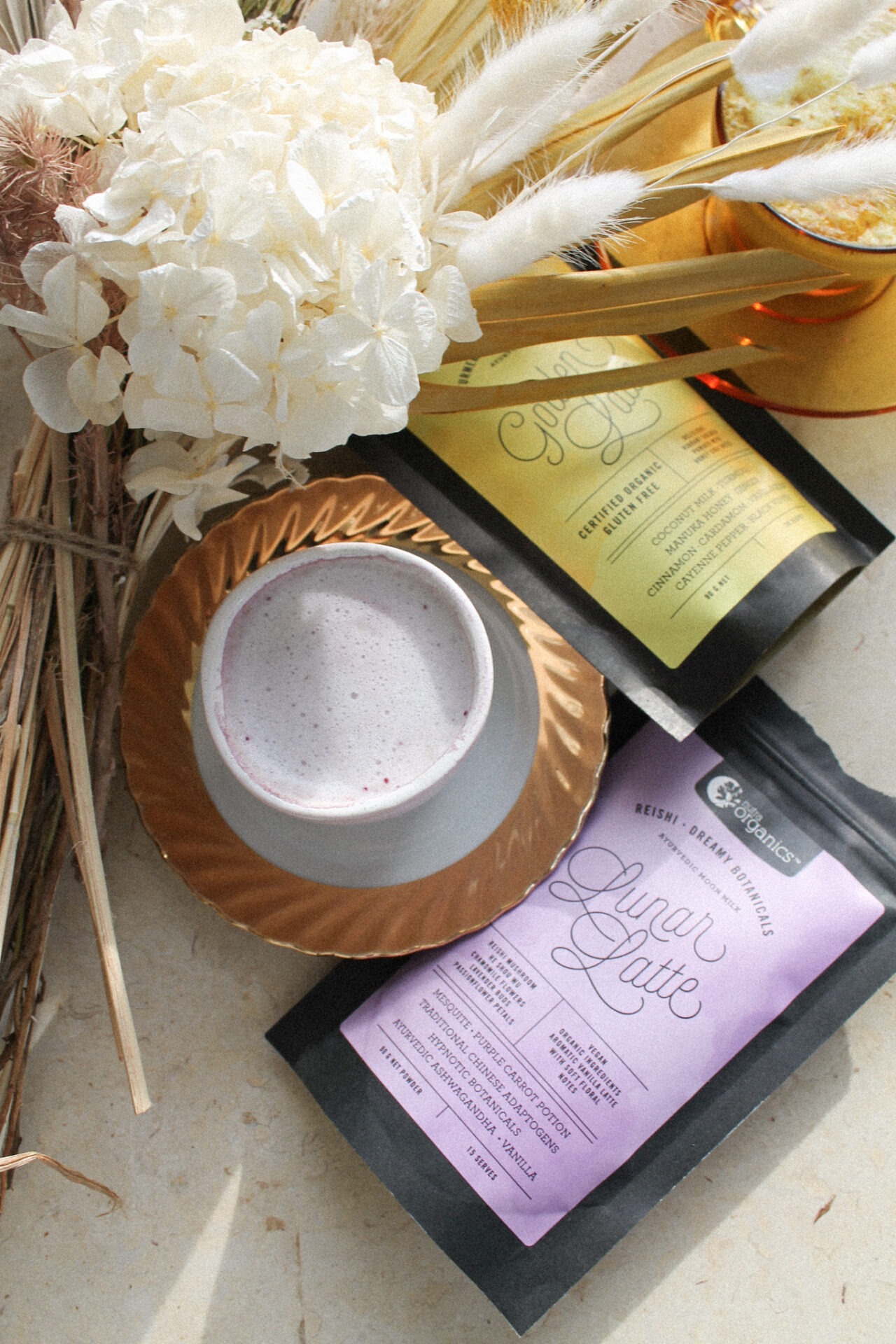 Our Lunar Latte is a blissful blend of vibrant purple carrot, traditional Chinese adaptogens and organic floral botanicals including Chamomile, Lavender and Passionflower making a moon milk potion to help relax before bed. Its smooth vanilla tones combined with caramel notes of mesquite and a subtle hint of pink Himalayan crystal salt compliment the delicate bouquet to deliver a delicious pre-bedtime indulgence. 
3. What process do you go through to learn and source what ingredients to use?
We are so fortunate to have a team of incredible naturopaths and research nutritionists who live and breathe sourcing unique and supportive ingredients which are not only delicious but provide unique health benefits that are easily incorporated into daily life.
4. How important is using certified organic ingredients to you?
It's in our name! Our team works hard to source all of our products as locally as possible as well as certified organic wherever possible. It's at the core of all we do. All of our Superfood Lattes are certified organic.
5. What is your favourite recipe incorporating a superfood latte?
That's a tricky one, we've created so many delicious recipes over the years. One that definitely sticks out is our Unicorn donuts with creamy coconut glaze, we mixed our Velvet and Mermaid Lattes through the glaze and it was the perfect addition to the moist banana bread donuts. You can find it here.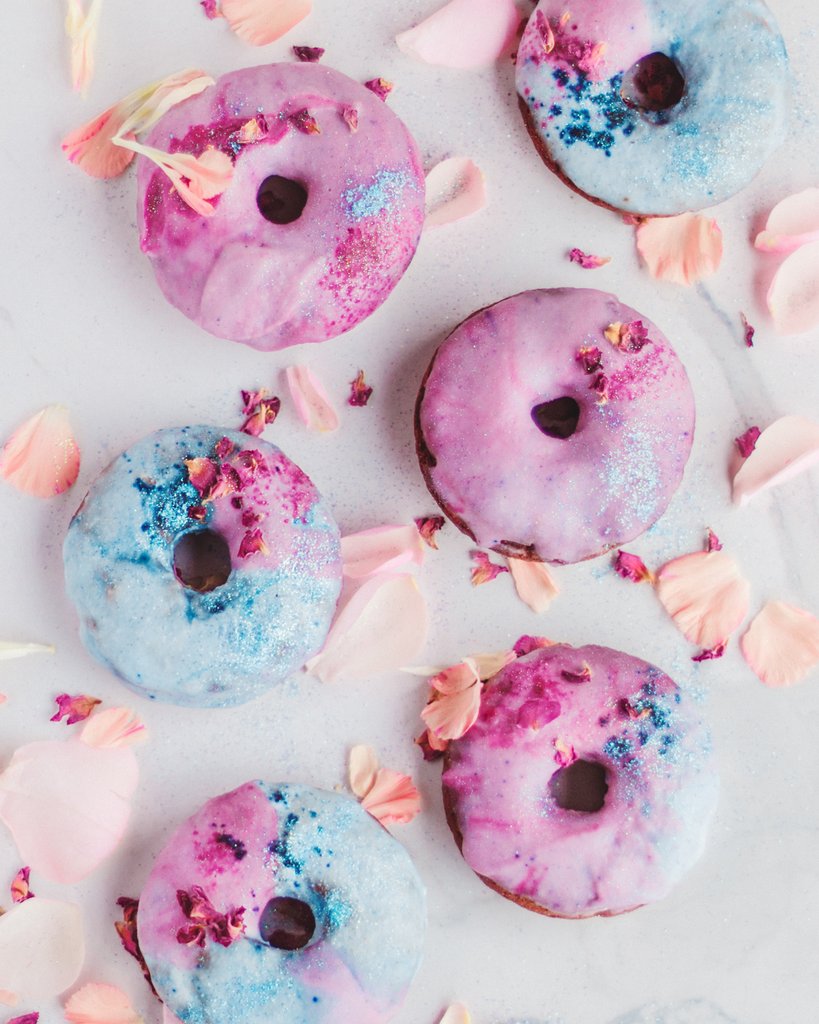 6. What is your favourite flavour in the range and why?
That's also a tricky one, and my answer definitely changes all the time. But at the moment I'd have to say the Lunar Latte, it tastes like a rainbow paddle-pop and is the perfect bedtime treat with relaxing botanicals and herbs like lavender, passionflower, chamomile, ashwaghanda, he shou wu and reishi mushroom.
Shop the Nutra Organics Superfood Lattes in-store at WholeLife, which flavour are you most excited to try first?
Shop selected Superfood Lattes on special this month from our catalogue