As the weather continues to warm up, the heat, humidity, pollution, sweat and sunscreen add up to griminess of our skin. To get that Summer glow we enlisted the help of one of our favourite skincare brands, Acure! Their specialised brightening range is formulated to help your skin obtain a brighter and radiantly glowing appearance, just what we want for Summer!
Step 1:
Micellar Water
Micellar water is made of micelles, suspended cleansing oil molecules, that draw out dirt while providing moisture so this can act as cleanser, makeup remover, and moisturizing toner. With probiotics, argan oil, coconut and resveratrol, this bottle is a real glow-getter.
Step 2:
Cleanse
Packed with antioxidant rich pomegranate, blackberry & acai, this super gentle cleanser will gently wash away dirt, oil & makeup.
Step 3:
Exfoliate
The brightening facial scrub with sea kelp super-nutrients soften and detox while lemon peel and French green clay cleanse. Madonna lily brings the brightness to round out this refreshing facial scrub. Remember to only use this around 3 times a week.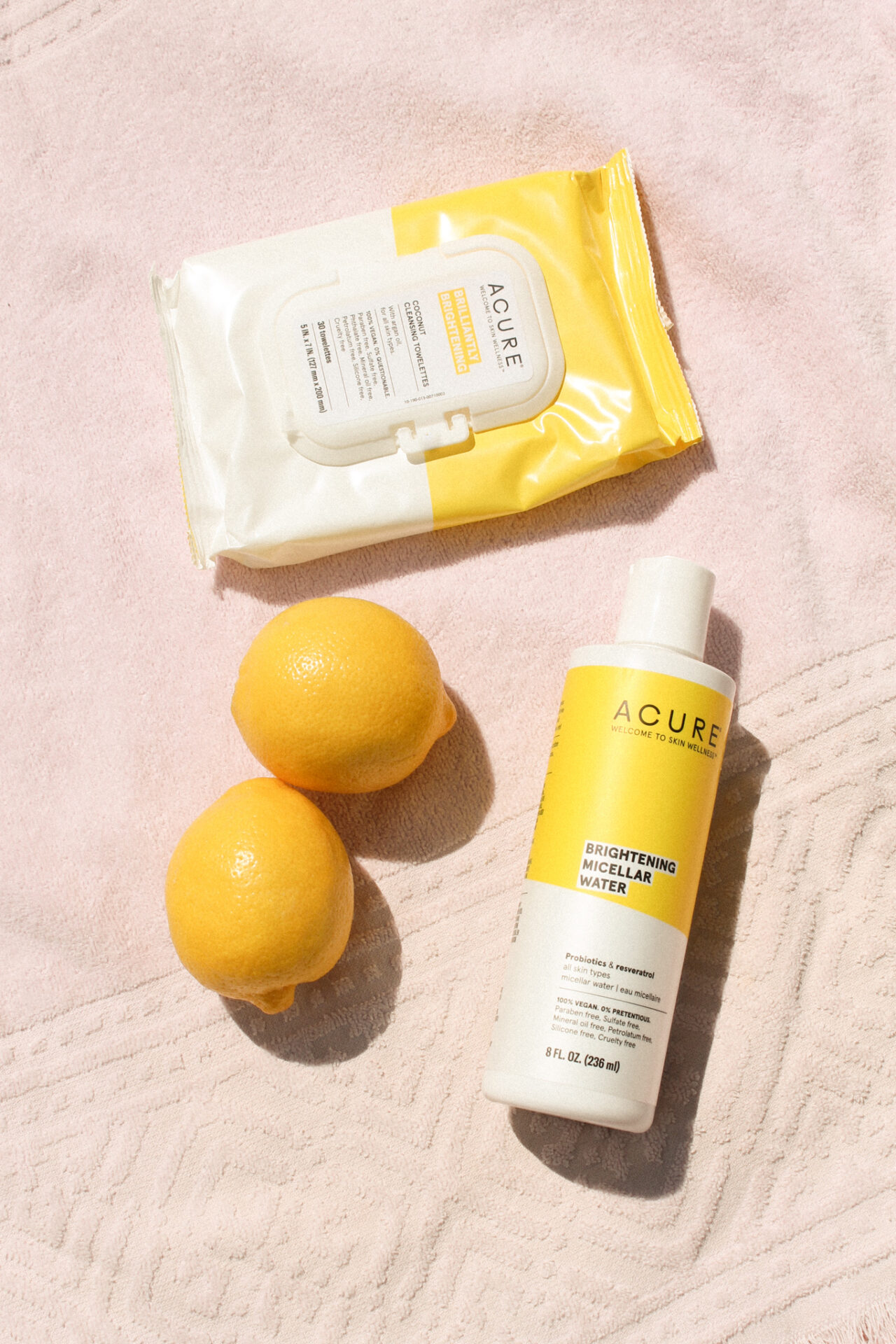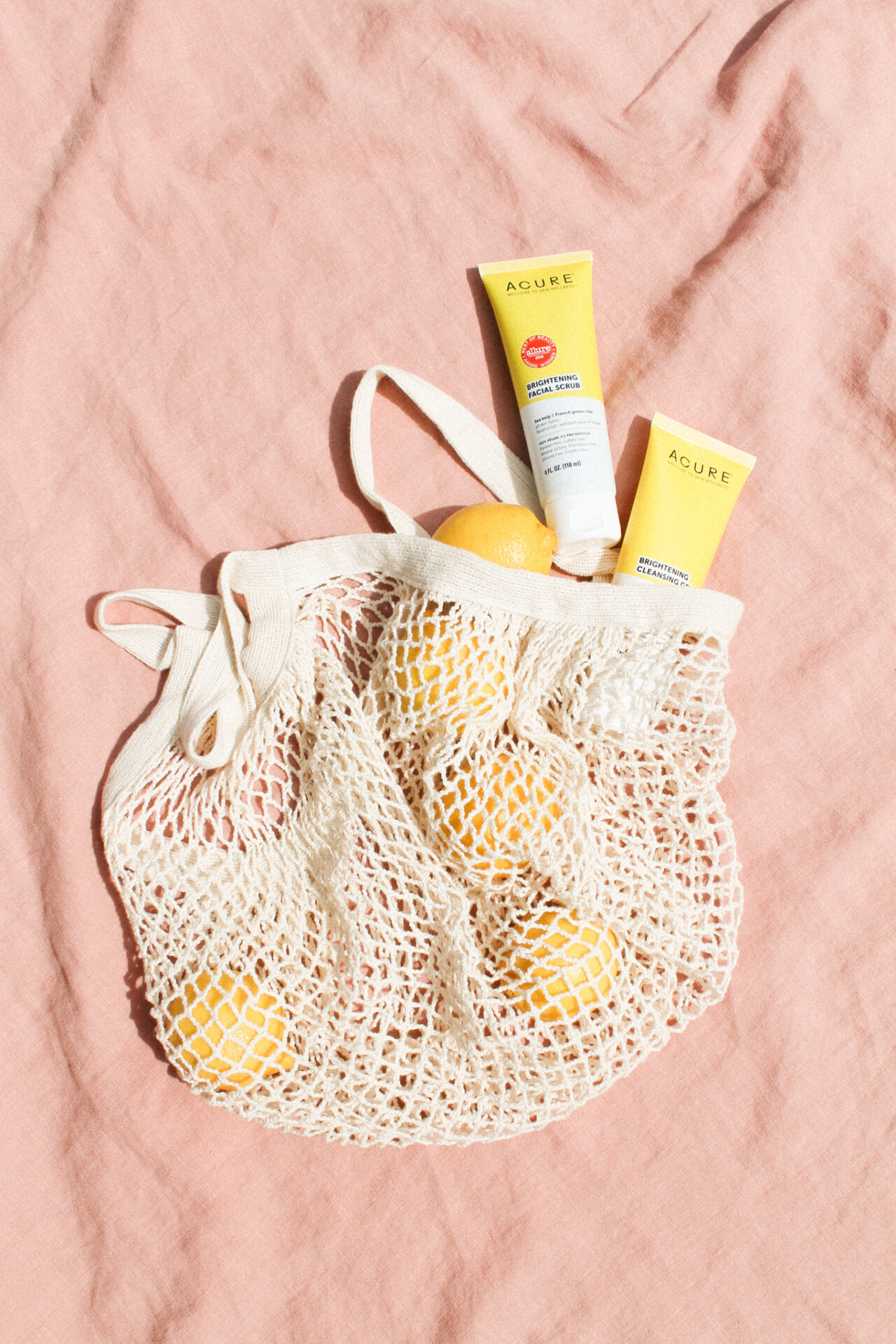 Step 4:
Eye Cream
(Night time) Seaweed extract and hibiscus extract provide rejuvenating hydration. A 3-in-1 blast of argan extract, witch hazel, and aloe cool and soothe for a brighter, more hydrated outlook. A small pea-sized amount covers both eyes, apply with your ring finger.
Step 5:
Moisturise
AM or PM you can use the brightening day or night cream.
Day – Face the day with cica (centella asiatica) and argan oil. This powerhouse combo helps moisturize and protect with a one-two punch that fights dullness and evens out skin tone for skin that's bright and beautiful. Serious ingredients for a stellar day.
Night – While you catch some zzz's, treat your face to the stuff your skin dreams of in the middle of the night. Chlorella, echinacea, and argan oil are joining forces to moisturize, protect and hydrate, so you can start your day off bright.
Step 6:
Face Oil
Get ready for a dose of concentrated, targeted organic bliss with the Brightening Glowing Serum. Argan oil restores moisture, borage oil soothes and cranberry and pumpkin seed oils add antioxidant protection. That's some serious glowing goodness.
Step 7:
Sunscreen (Daytime)
The most important step! Remember to wear your sunscreen of choice every single day!