January at WholeLife is all about showcasing the best of our vegan range! Perhaps you're curious about trying vegan products, but not sure where to begin. Or maybe you're a seasoned vegan veteran who's just excited to see what's new in store this month. Either way, we've got you covered with our top vegan picks for Veganuary!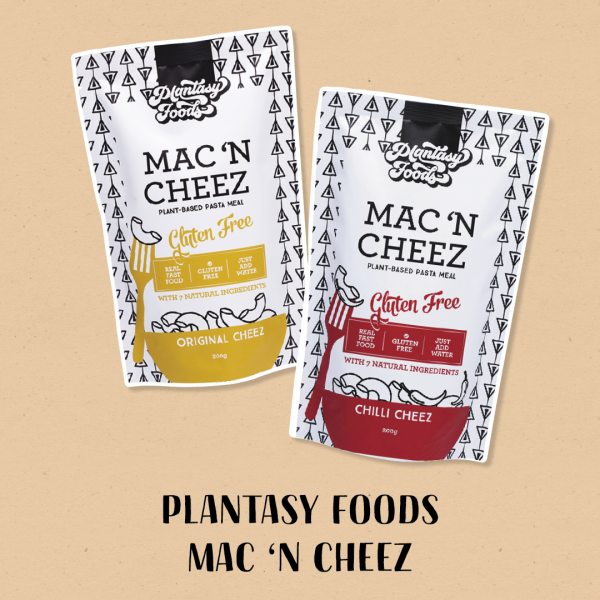 Plantasy Foods Mac 'N Cheez
We've all had those nights where you come home and just want an easy (and vegan!) dinner. Plantasy Foods Mac 'N Cheez come in four delicious flavours and are vegan, gluten free, dairy free and nut free.  Choose from Cheez 'N Chive, Chilli Cheez, Original Cheez or Porcini Cheez for a quick and easy dinner option where all you need to do is add water.
These are a pantry item, so they're perfect to stock up on and save for those lazy days!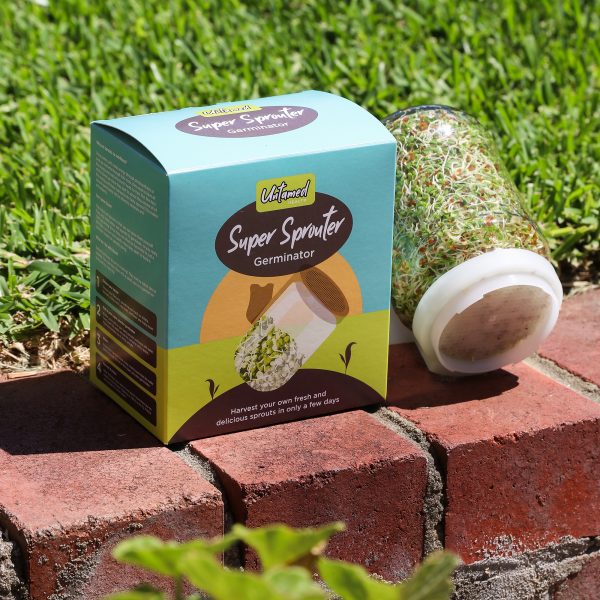 Untamed Health Super Sprouter and Sprouting Seeds
Grow your own fresh, delicious, and organic sprouts right on your kitchen bench. Mess free and time efficient, these sprouts are easy to use in cooking and to top it off, are packed to the brim with vitamins, minerals, and antioxidants. All your sprouts need is water and warmth to germinate. Simply choose your sprout, sow in your sprouting jar, water, harvest and enjoy!
The Super Sprouter is a fun way to get the kids involved in the kitchen and allows them to learn about growing their own food at home. There are plenty of types of sprouts to choose from including alfalfa, mung beans, broccoli, kale, chickpeas and more!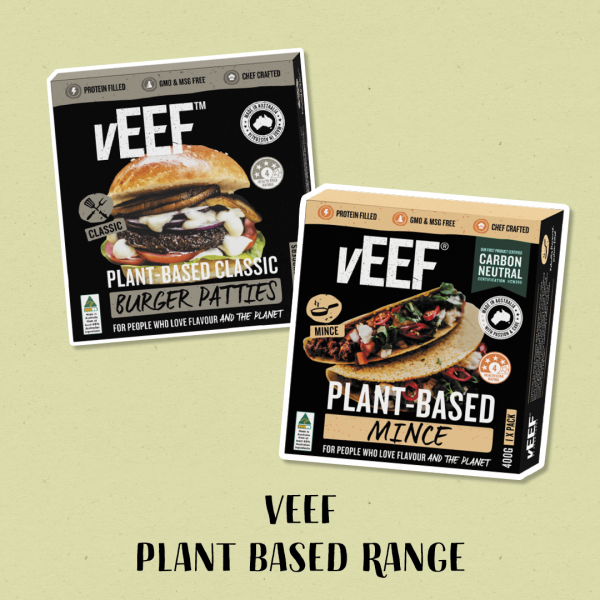 vEEF Plant Based Range
If you're someone who is trying to up your vegan game, or actually commit to a few meat-free Mondays but struggling to find inspiration, you need to try vEEF's range of plant-based meat alternatives!
vEEF's Essentials range includes plant-based burger patties, meatballs, mince, and bacon bits that are protein rich, GMO, MSG and preservative free, chef crafted and made in Australia. They're super versatile and can be used in a variety of dishes from burgers to salads and curries.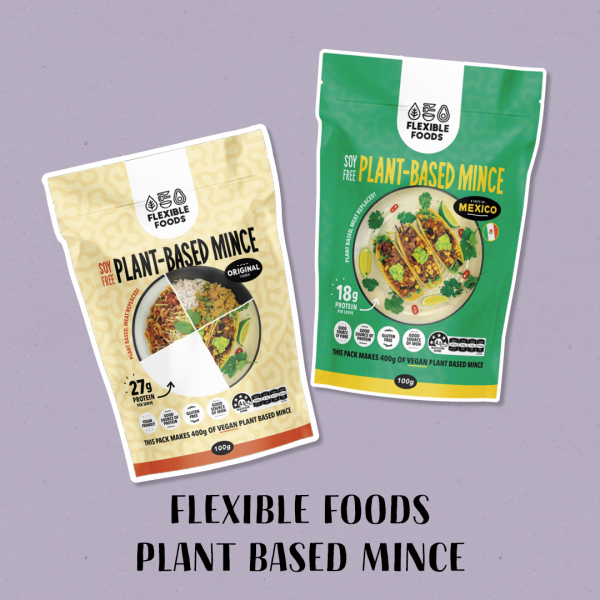 Flexible Foods Plant Based Mince
Meat alternatives so good you won't want to go back! Flexible Foods Plant Based Mince is made from texturised pea protein, considered one of the most sustainable plant-based proteins available worldwide.
With 27g of protein per serve and 7.9mg of iron, this plant-based meat alternative offers a rival source of protein from animal-based competitors. Its versatile, water-soluble nature makes it the perfect plant-based meat alternative, taking on whatever flavour you throw in the pan.
An absolute vegan pantry essential!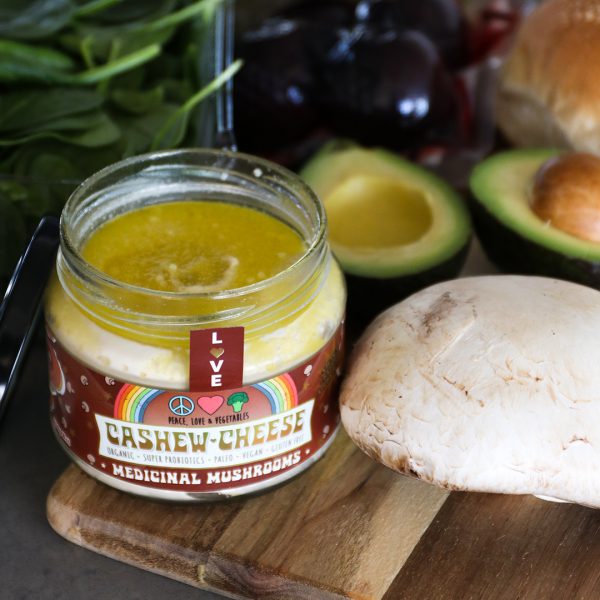 Peace, Love & Vegetables Cashew Cheese
Is everyone sick of us raving on about how much we LOVE this cashew cheese yet? If you haven't tried it yet, this is your sign!
Peace, Love & Vegetables Cashew Cheese range comes in 4 delicious flavours to choose from including Medicinal Mushroom, Dill, Chipotle and French Onion. They are packed with probiotic benefits and are so deliciously creamy you'll want to slather it on everything. Don't blame us when you get hooked!
Need recipe inspiration? Find a few of our recipes using this cashew cheese here!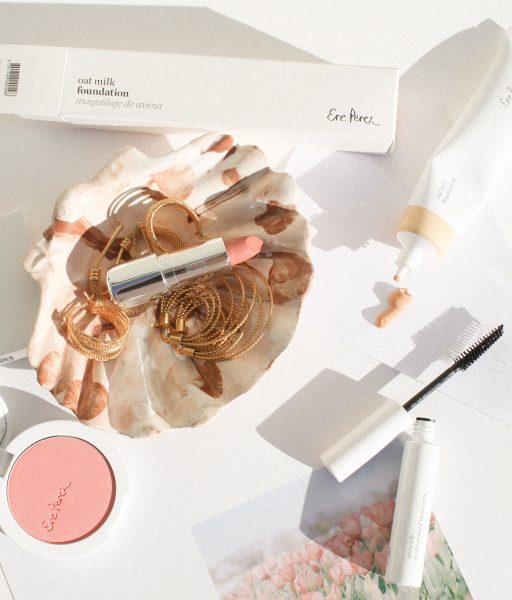 Ere Perez
Celebrating Veganuary isn't just limited to the tasty things you can eat! Ere Perez is a boutique Australian beauty brand who are leading the way when it comes to ethical, clean beauty. Their products are cruelty free, vegan (all except for the beeswax used in their almond mascara) and they promote sustainable practices. To top it all off, their range of makeup and skincare products are highly coveted in the beauty world! What's not to love about that?
Loving Veganuary? Make sure you take advantage of our gift with purchase offer this month! Spend $50 on health food products and receive a free WholeLife Vegan Cookbook, full of 15 vegan wholefood recipes plus tips and tricks on how to make the most out of your vegan pantry. Purchase must be in one transaction and while stocks last.