SPRING HAS OFFICIALLY SPRUNG!! The time has come to step out of hibernation and step straight into the fresh spring air. Ahh. BUT first, it's cleaning time. Before we let that clean air in, it's time to do an annual spring clean inside our home and cleanse our souls from our winter hoarding activities (whoops).
No need to fear! We're going to give you a few of our favourite spring-cleaning tips and products that can help transform your home.
Top Tip 1: Declutter the space
We've probably all had a moment where we've opened our drawers and thought "Where has all this stuff come from?!!!!" A spring clean is a perfect excuse to go through all your drawers and cabinets and start getting rid of things that you don't use/wear anymore. However, before throwing anything out, see if you can donate or sell any of your old clothes/other items that you no longer use. Once you've cleared out your hoarding spaces, you'll feel like a new person.
Top Tip 2: Clean
It's now time to get to the nitty gritty and do some deep cleaning before we can reorganise our decluttered spaces. Here are a few of our favourite cleaning products which will up your spring-cleaning game!
Ecologic Tile and Floor Cleaner Rose Geranium – This is one of our favourite floor cleaners. It's certified organic, vegan and the bottles are made from 100% recycled plastic. Not to mention, it has antibacterial, antifungal and naturally disinfectant properties.
Koala Eco Peppermint Glass Cleaner – This glass cleaner cuts through film and polishes windows, glass doors and mirrors. It's plant-based, has no hidden nasties, is vegan, cruelty and palm oil free.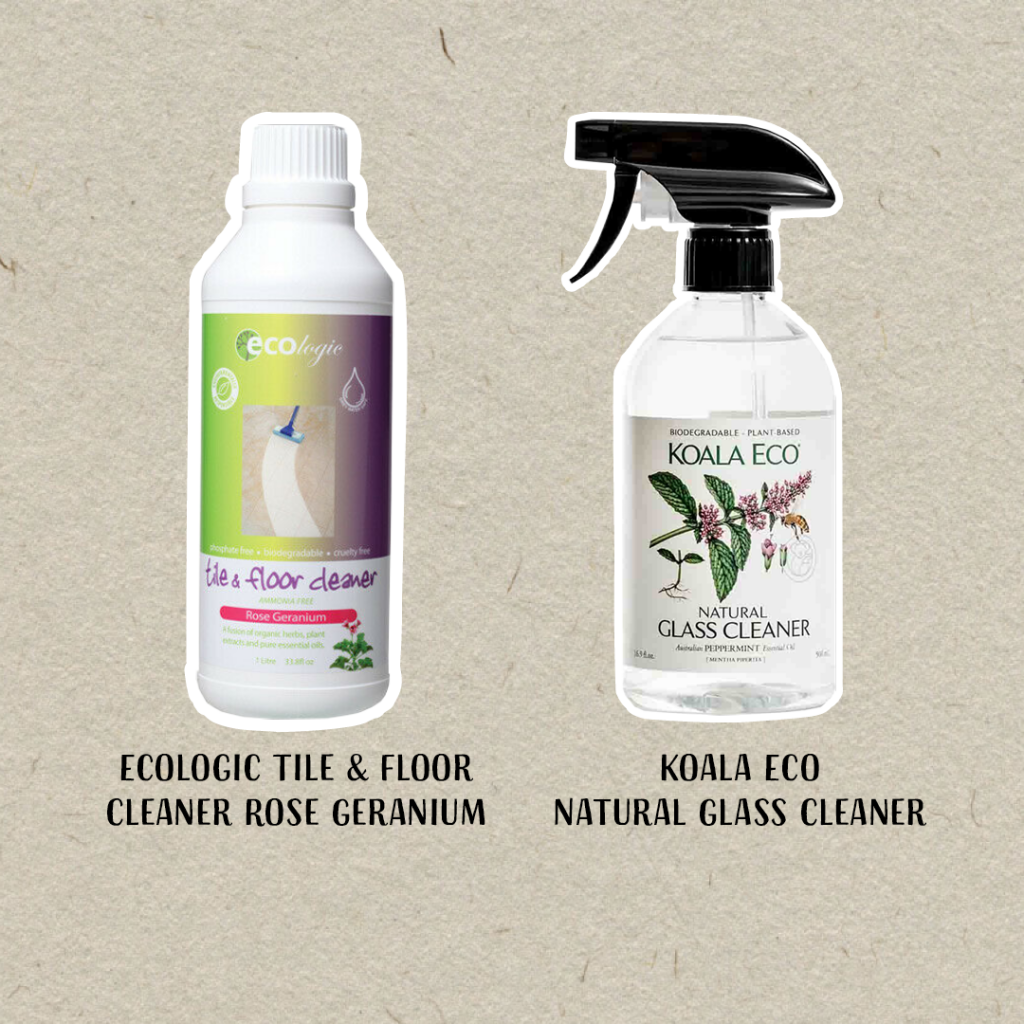 Ecostore Antibacterial Multi-Purpose Cleaner Citrus – Time to spritz away those dirty surfaces and kill some common household germs and bacteria while we're at it! This multi-purpose spray is cruelty free, made in New Zealand and vegan.
Ecostore Bathroom & Shower Cleaner Citrus – It's time to get your bathroom looking sparkly clean with this antibacterial cleaner which cuts through dirt, soap and hard water spots. This cleaner is also made from plant-based ingredients, is vegan and cruelty free.
Ecostore Geranium & Orange Laundry Powder – This plant and mineral-based laundry powder has no hidden nasties, is cruelty free, septic tank and greywater suitable, vegan and smells amazing. What's not to love!
Ecostore Toilet Cleaner Eucalyptus – This toilet cleaner effectively eradicates bacteria and is gentle on toilet surfaces and the environment. It is made from plant-based ingredients, is cruelty free and vegan.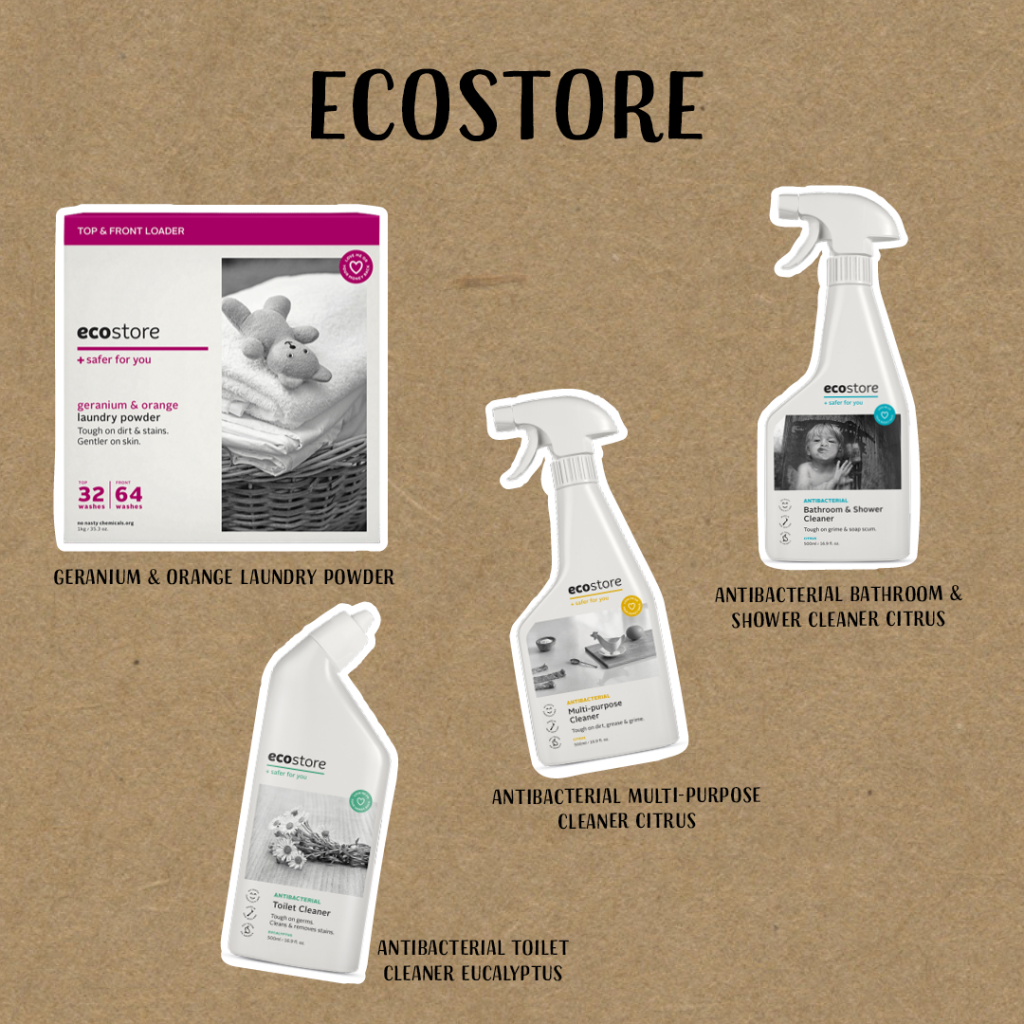 Top Tip 3: Organise, organise, ORGANISE
The time has finally come to organise your decluttered areas! It's definitely true when they say, a clear space equals a clear mind. A study suggests that the more clutter you can see, the more easily you'll find yourself distracted. Thus, it's time to refresh your mind and space just in time for the warmer months.
Let us know what your favourite spring-cleaning tips are down below. To find more of our blogs click here.
Feature Image Via: Crisp Sheets