Pease St - Cairns
Opening Hours
| | |
| --- | --- |
| Monday | 8:00am – 7:30pm |
| Tuesday | 8:00am – 7:30pm |
| Wednesday | 8:00am – 7:30pm |
| Thursday | 8:00am – 7:30pm |
| Friday | 8:00am – 7:30pm |
| Saturday | 8:30am – 5:30pm |
| Sunday | 8:30am – 5:30pm |
WholeLife Pharmacy & Healthfoods Pease St is the birthplace of the WholeLife concept. The store and brand that many Australian's know and love today is the brainchild of Frank & Vince Pappalardo, who still proudly own and work in the Pease St store.
WholeLife Pease St was Australia's first pharmacy retailer to offer a true, holistic approach to health and well-being. The brother duo has built an outstanding reputation amongst the Cairns community with pharmacy products and services that locals know and trust.
Pease Street has a vast array of services and products tailored to your unique and individual medicinal requirements. From testing & analysis through to over the counter preparations, compounded prescriptions and advanced preparations. They aim to bring you the best of what you need all through our modern, fully equipped USP795 registered laboratory.
Be sure to make the most of the team's expert advice, with specialist compounding pharmacists and a naturopath available every day. Not only are the team experts in their field, but they also have a wealth of knowledge on natural and organic products across skincare, beauty, health food and nutrition.
Pease St WholeLife is the home of North QLD Compounding.
Pease St WholeLife has a vast array of services and products tailored to your unique and individual medicinal requirements. From testing & analysis through to over the counter preparations, compounded prescriptions and advanced preparations. We aim to bring you the best of what you need all through our modern, fully equipped USP795 registered laboratory.
Specialist Services:
Veterinary specialized compounding, health foods and services.

State-Of-The-Art compounding only laboratory

Evolt 360 Body Composition Analyzer 

DNA testing

Callegari CR3000 Analyser – TGA APPROVED Lipid Profiling, Oxidative Stress, Cholesterol, Glucose, Haemoglobin, HbA1c, Haematocrit, Triglycerides, Lactic Acid & Uric Acid Testing.
Please call the Pease Street Store to book these services.
Our Team at Pease St - Cairns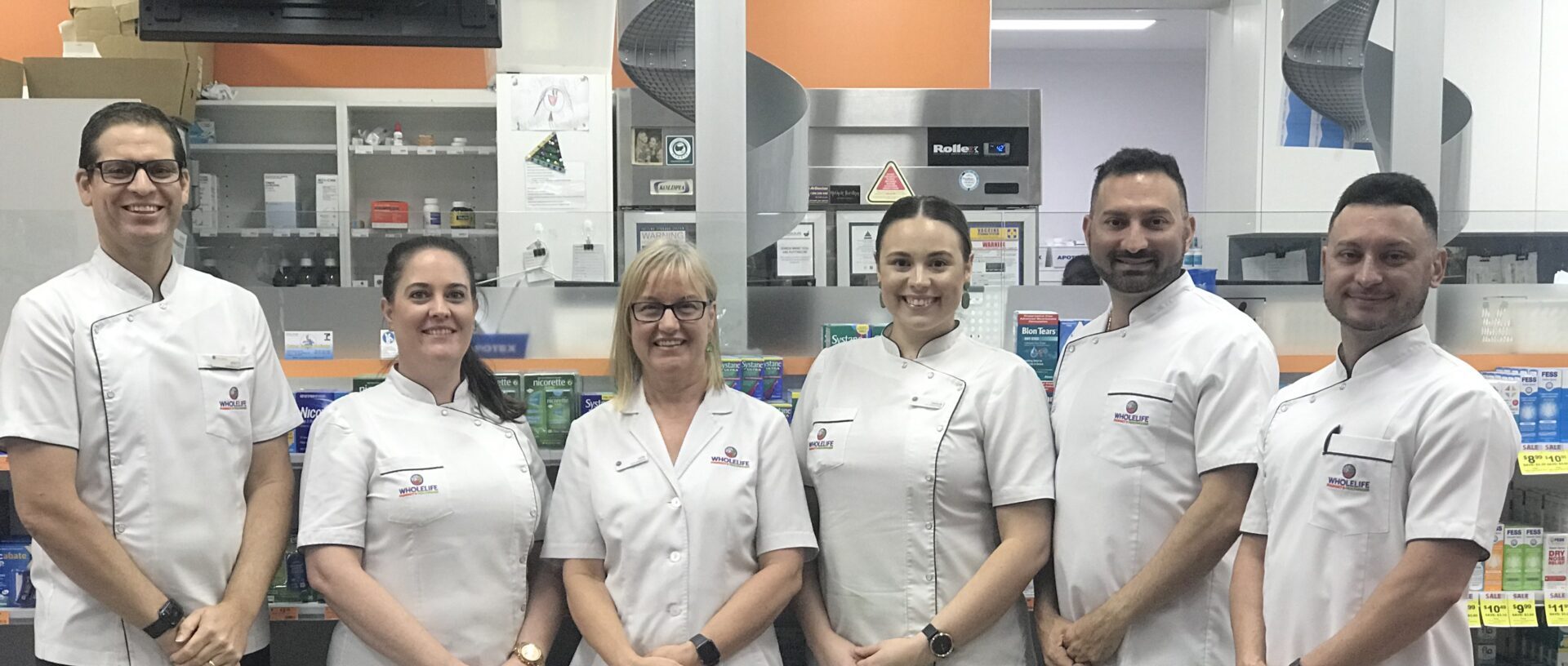 Pharmacist(s): Frank, Vince, Nicki, Brett and Tahlia (Compounding Pharmacist)
Naturopath: Vera and Aki
We'd Love a Review
Did you enjoy your experience at our Pease St store?
Help us get the word out about the store by sharing a Google Review on your experience with us. To thank you for taking the time out of your day, show your review to one of our team members for a small gift!
To place your review, click here!
Services Provided by Pease St - Cairns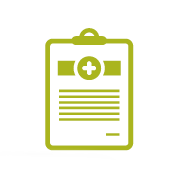 Health Clinics Assessments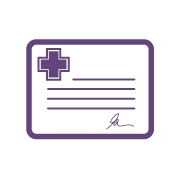 Medical & Carers Leave Certificates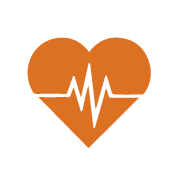 Blood Pressure Monitoring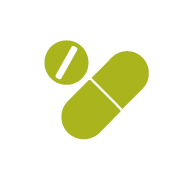 Medication & Vitamin Packing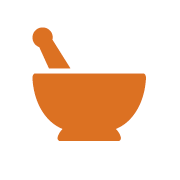 Simple Compounding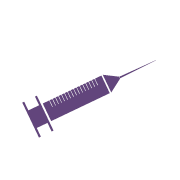 Vaccinations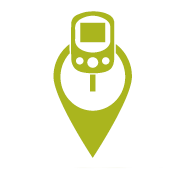 NDSS Access Point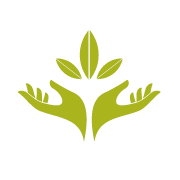 Naturopath Services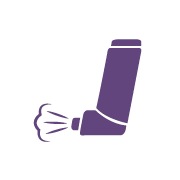 Asthma Management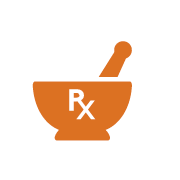 Compounding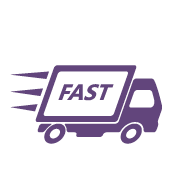 Delivery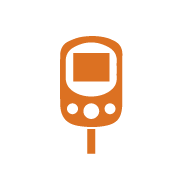 Diabetes Care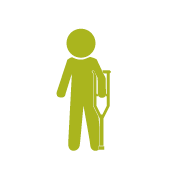 Equipment Hire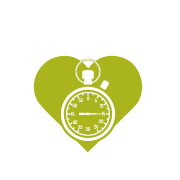 Heart Age Assessment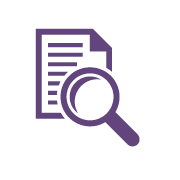 Home Medication Reviews (HMRS)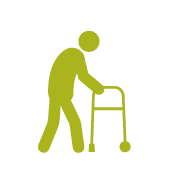 Home Health Aids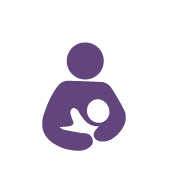 Mother & Baby Services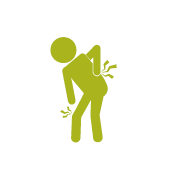 Pain Management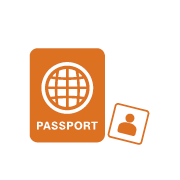 Passport Photos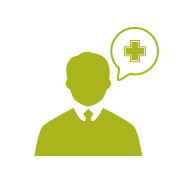 Pharmacist Advice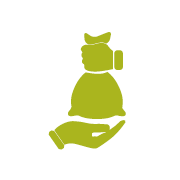 Return of Unwanted Medicines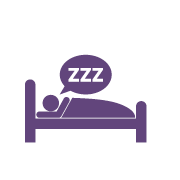 Sleep Services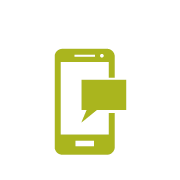 SMS Prescription Reminders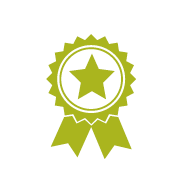 Special Orders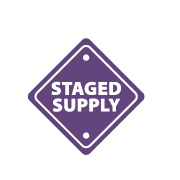 Staged Supply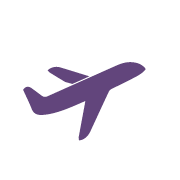 Travel Services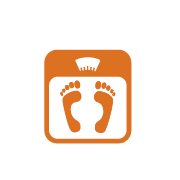 Weight Management
PEASE ST NATUROPATHS
Helping you find natural solutions to health issues and concerns.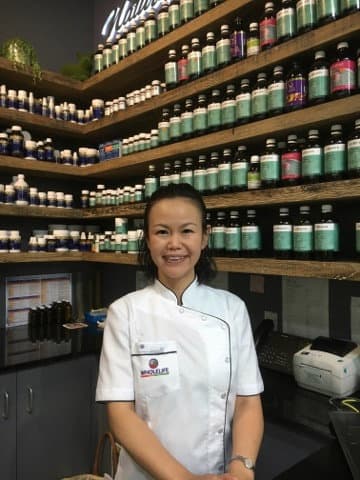 About Akiko
Qualifications
Adv. Dip Naturopathy
Dip Beauty therapy
Certificate IV massage therapy
Is there any health topics / conditions you specialise in or particularly passionate about?
I love to help sick people (physically and mentally) to get better. But how and why did they become sick in the first place? I am always aware of individual uniqueness and individual "HOPE" and the individual potential to natural healing power.
I have a special interest in helping to support clients with gut and skin problems, stress and anxiety, low energy and women's health.
We have to look into the whole picture as to why it happens and why now, and what causes it?
So my passion is to commit myself and others to self-exploration and self-development.
Through my ongoing training with integrated doctors I love to look at the patients case through a holistic approach.
I can request many different pathology tests, which is my favourite tool to look at individual uniqueness, and is a more balanced proactive approach to people's health.
For example, most people believe, first lose weight then become healthy. But I put this the other way around: first become healthy, then you will lose weight.
If people have ongoing stress, chronic inflammation, gut dysmotility, insulin resistance, adrenal fatigue etc., we must ensure the underlying causes of these are addressed.
Information on professional background and history? What got you into naturopathy?
I have been in the health and beauty industry for nearly 20 years. I am passionate about helping the local community by encouraging all people to live a happy and healthy lifestyle. I thrive on seeing my clients in optimal health and wellbeing.
I originally studied naturopathy to help myself physically and mentally then I realised that Naturopathic medicine opened my eyes to possibilities in health care that treat the whole person, and ensures that every aspect of that person, body, mind, and spirit are taken in to consideration.
Naturopathy is so much more than wellness. These modalities affect our physiology at its most basic level. The healing power of nature, supplies the body with the natural ability to heal itself when supplied with the right environment and or conditions. I also love that it can be used as a preventative strategy.
We are trained to implement the least invasive, most natural treatment first, whenever possible. I have found it very rewarding discovering the medicinal value of many herbs and supplements that are all around us in safe doses, and being able to share this knowledge with others.
Highlights / selling points for your consults?
As a naturopath, I like to closely work together with pharmacists and GP's to safely combine evidence based natural medicine with western medicine. This enables us to create treatment plans designed for your specific health needs.
Being an international resident, enables me to help my clients in a variety of ways, specialising in a holistic approach. I have always been very intuitive and most times when I see the people or clients in front of me, I can quickly understand why they are here. I can provide an alternative view of reading blood tests, hair analysis, epigenetic DNA test and so on, including body analysis.
Prevention is always better than cure, and of course we always educate the client about their health and encourage them to get involved with their own health care.
I have completed the online module in epigenetics DNA test.  Interpreting genetic profiles isn't easy, but every time I have done this test for my clients, I realise it is fascinating how our genes interact with our lifestyle choices, such as nutrition, exercise and environmental exposures. I encourage all to aim for the restoration and maintenance of their own health through dietary and life style advice as well as supplements, including vitamins, minerals, essential fatty acids, amino acids, flavonoids and herbs.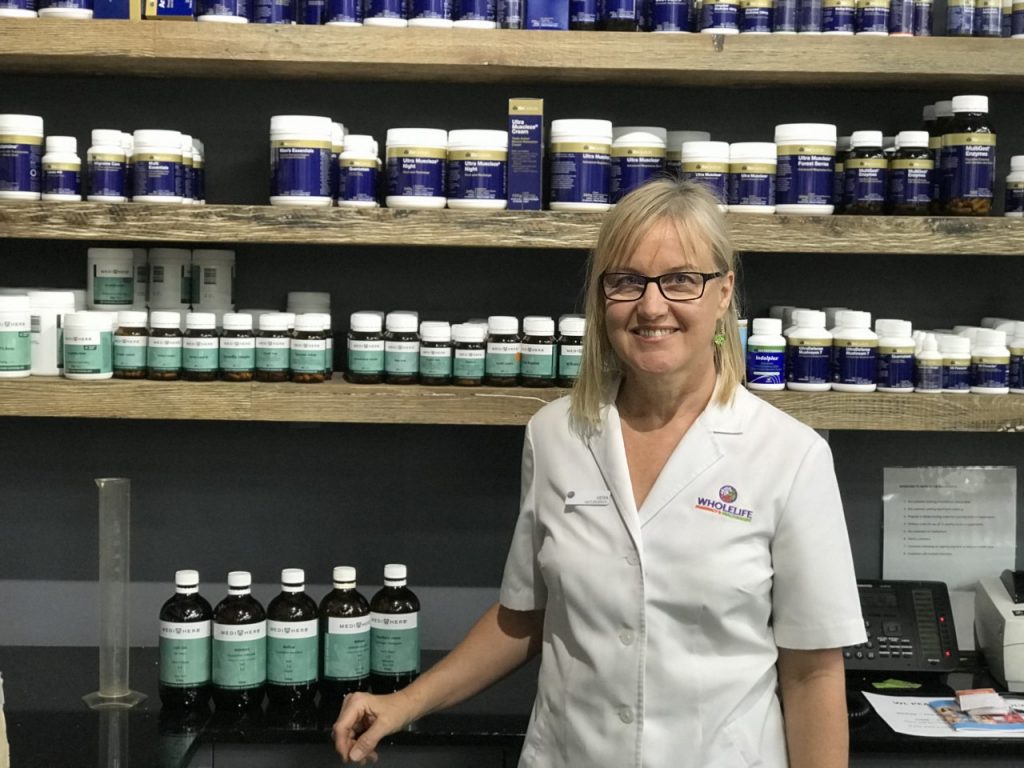 About Vera
Qualifications
I graduated in 2001 from The Australian College of Natural Medicine (now Endeavour College) with an Advanced Diploma in Health Science (Naturopathy) and a Diploma in Herbal Medicine.
I am a member of The Australian Traditional Medicine Society, member number 14373.  To be a member you need to hold the correct qualifications and carry on ongoing professional education every year.
Information on professional background and history? What got you into naturopathy?
Although I have a bachelor degree in economics, I decided that a career in natural health would be more rewarding. I have always been interested in natural medicine since I saw the difference it made to my mother's health.  As a sufferer of migraines and weight gain in her early forties she became migraine free and slimmed down and generally felt better after following the Pritikin Program, which was big in the '80s, before google!
I also struggled with acne, anxiety and fatigue in my teens and twenties which largely resolved once I started studying naturopathy and trying natural treatments. Naturopathy has been invaluable for managing my own health and my families.
 Health topics/conditions you specialise in or are particularly passionate about?
Ongoing education in all-natural medicine is always interesting and challenging.  I am a general naturopathic practitioner, however, I do have a special interest in gut health, mental health and children's health.   It's heartbreaking to see unwell children when they should be so full of life and not dealing with poor health.  It's great to be able to change the trajectory of a person health journey from the get-go so they don't suffer years of poor health into adulthood.
Highlights/selling points for your consults?
Although I see the consequences of poor diet and lifestyle in so many of my patients, I also see a lot of people who are trying so hard to be healthy, eating all the 'right things, cutting out different foods and trying really hard to find a solution to their health problems.
With today's stress levels, exposure to toxins overwhelming our detoxification pathways, damage to our gut, plus our individual genetic make up it is important to get a comprehensive history in order to untangle what is going on and to find effective solutions for managing our health.
When you make a booking you will be sent an intake form.  This gives me some information about what supplements, medication and diet you are on.  It only takes about 10mins to fill out.  A first appointment takes approximately 1 to 1 1/2  hours and is a comprehensive look at your medical history as well as current symptoms. Sometimes it is appropriate to do further investigation, including pathology, genetic or another testing, such as stool testing.
You will leave with a treatment plan and an appointment for follow up treatment as it's important to monitor your progress, review tests and adapt treatment plans.
Mission Statement
Compounding Services
Veterinary Compounding
Body Composition Analyzer
DNA Testing
Callegari CR3000 Analyser
It is our goal to provide customised quality solutions for our patients and prescribers to achieve the best possible health outcomes by making medications of the highest possible quality.
We believe that each one of our patients is an individual and so we will endeavour to consistently provide for individual needs and expectations. We will always supply compounded products of the best possible quality and data based on the most up to date information available.
Each patient is entitled to receive compounded products of the best possible quality, supplied within a suitable time frame and at a sensible cost. We value each and every patient and our service will reflect our detailed, honest, caring, innovative and consistent approach to customer care.
WholeLife Pease St has a fully contained State-Of-The-Art compounding only laboratory and facility built to the highest specification from stainless steel benchtops, door seals and specialized laboratory lighting which complies with USP standards. Our state of the art laboratory is a clean, environmentally controlled area containing an array of equipment and tools necessary to produce fine quality medication. The use of sophisticated compounding equipment in a sterile environment ensures the highest standards are maintained resulting in top quality products. The laboratory is constantly monitored and maintained at constant pressure, temperature and humidity in order to maintain the highest stability of all raw ingredients. Staff entering these rooms must be appropriately gowned including face masks, gloves, shoe covers and hair nets. We also have a strict daily cleaning procedure to ensure it is maintained so.
WholeLife Pease St has dedicated staff primarily for compounding making us the compounding specialists in the Far North. Our primary focus and goal is to provide pharmaceutical quality products which then led us to invest in a world-class, state of the art compounding the only facility according to TGA standards in conjunction with tight quality control procedures.
Our laboratory only uses TGA registered and approved pharmaceutical grade raw materials (eg. minerals, vitamins, amino acids) complying with usp/bp/ep/jp specifications and manufactured in accordance with the Australian code for gmp (good manufacturing practice). Ingredients used in our laboratory are obtained from the same compounding suppliers and each ingredient obtained is accompanied with a certificate of analysis to establish that its quality was found to comply with pharmaceutical-grade standards. All certificates of analysis and batch record sheets are kept on record for future reference to provide the highest quality care for each patient.
Many medications are not commercially available for animals but pets are a part of your family so they deserve the highest quality customised care. WholeLife Pease St can offer Veterinarians and Pet owners a specialised service tailor made for veterinary clinics.  When trying to medicate their animals, pet owners don't have many commercially available options to chose from, and then they have to try and dose their pets after that. We can offer you sophisticated, quality and appropriately priced treatment for your pet, much as what you might receive for yourself.
we know how picky animals can be when it comes to their diet, therefore our job is to make the dosing of these medicines as easy as possible. The flavour of which animals prefer is determined partially by their natural diets and domesticated animals often acquire additional taste preferences as a result of living with their human carers. Flavouring unpleasant medication to increase palatability and compliance is one of the primary ways WholeLife Pease St can improve clinical outcomes and reduce stress for both patients and owners. We offer custom made and tailored medications in various dosage forms to suit each animal species'  taste such as a flavoured oral dose, or as a transdermal cream that can be applied directly onto your pets skin. Fish or chicken flavoured medications for cats and liver or beef flavoured medications for dogs along with many others are readily available.
Evolt 360 Body Composition Analyzer is a scientifically validated method of body composition used in medicine and science- a simple non-invasive Intelligent Body Scanner with 8 electrode multifrequency that provides detailed data through more than 40 measurements and 5 body compartment measuring methods within 60 seconds. It works by passing a safe electrical current through the feet and hands where the resistance to flow of the current determines the difference between muscle mass, fat mass, water and mineral — a measurement far beyond the one-size-fits-all generic BMI. All readings are specific to the individual, allowing better design of a health and wellness program. Results are instantly downloaded and saved to the user's app and smart device.
DNA testing – collection of a simple cheek swab DNA sample provides your unique and customized genetic make up paying particular attention to medicines and their metabolism (which varies between individuals), diet, exercise and how best to use these results to enhance and further your health and wellbeing. These results give your doctor/health professional a better understanding as to how medication side effects may be avoided and what combinations may be more or less effective- all unique to each individual's genetic makeup.
TGA approved Lipid Profiling, Oxidative Stress, Cholesterol, Glucose, Haemoglobin, HbA1c, Haemotocrit,Triglycerides, Lactic Acid & Uric Acid Testing.
The Callegari CR3000 gives health practitioners laboratory-based technology & accuracy in a small, fast, easy to use & safe analyser! Wet Chemistry application assures accuracy and precision comparable with laboratory methods. The reading cells are thermostatic to 37C which assures perfect testing conditions for temperature sensitive tests. Capillary blood samples are collected in capillary tubes, placed into cuvettes containing reagents and airtight caps. This procedure assures cleaner and safer testing compared to conventional. Using the different cuvettes, the CR3000 can test a complete list of POC Screening variables (listed below); it can also perform three tests simultaneously, dramatically reducing testing time for the user. The Callegari CR3000 is one of the most widely used Point of Care Analysers in Europe; it is well recognised for its extremely accurate results, reliability, fast results & high-quality design (Made in Italy).
CR3000 can Test and calculate:
Total Cholesterol
HDL Cholesterol
LDL Cholesterol
Glucose
Triglycerides
Haemoglobin
Haemotocrit
Erythrocytes
HbA1c (Glycated Haemoglobin)
Lactic Acid
Free Oxygen Radicals Test (FORT)
Free Oxygen Radicals Defence (FORD)
Uric Acid
Cardiac Risk Assessment
Oxidative Stress Testing: Why? An excess production of free radicals causes oxidative stress. In the perfect situation, the body's normal cellular repair functions are able to repair the damage caused by oxidative stress. However, if an individual has an elevated level of free radicals and not enough antioxidants to balance them cellular damage results. Hence oxidative stress is an imbalance between free radicals production and existing antioxidant defences. If this is undetected it can seriously affect health and performance from mild complaints to more serious illnesses. Consequently OS is a vital warning signal and of fundamental importance for preventative medicine and healthcare as well as the control of relevant therapies during pathologies in a wide range of fields. CR3000 provides today's point of care operators with two revolutionary tests for professional OS testing (assessment of Free Radicals attack and Antioxidant Capacity) via a finger prick sample. Both tests are widely employed worldwide and at renowned healthcare sites. Full scientific documentation and prestigious published articles on the assays are available.
Cardiovascular Risk Assessment Operators may assess the risk of cardiovascular event happening in the next 10 years in any individual according to scores obtained. The score is based on the American "Framingham Heart Study".
Fields of Applications/Users Various fields & applications including: Pharmacies, Specialists, Clinics, Natural Medicine, GPs, Occupational Health, Sports Institutes & Clubs, Hospitals, Universities & More.
Over 300 Different Scientific Publications Using CR3000 & FORT/FORD Assays
From scientific validation of method and principle, to application in hundreds of diseases including CHD, cancer, inflammation, fertility, diabetes, obesity and neurodegenerative diseases.