We LOVE a Mexican-inspired feast here in the WholeLife kitchen – the flavours are fresh and vibrant with just the right amount of spice. We've combined all the best parts of Mexican-inspired cuisine and come up with this delicious vegan and gluten free pulled jackfruit nachos recipe that utilises a fruit in replacement of tender meat – and trust us, it works!
Jackfruit is the fruit in question and can readily take on whatever spice and flavour you throw at it, making it the perfect meat substitute for our version of healthy nachos. Once cooked, it has a pulled pork like texture which pairs perfectly with our homemade pico de gallo and oven baked tortilla chips.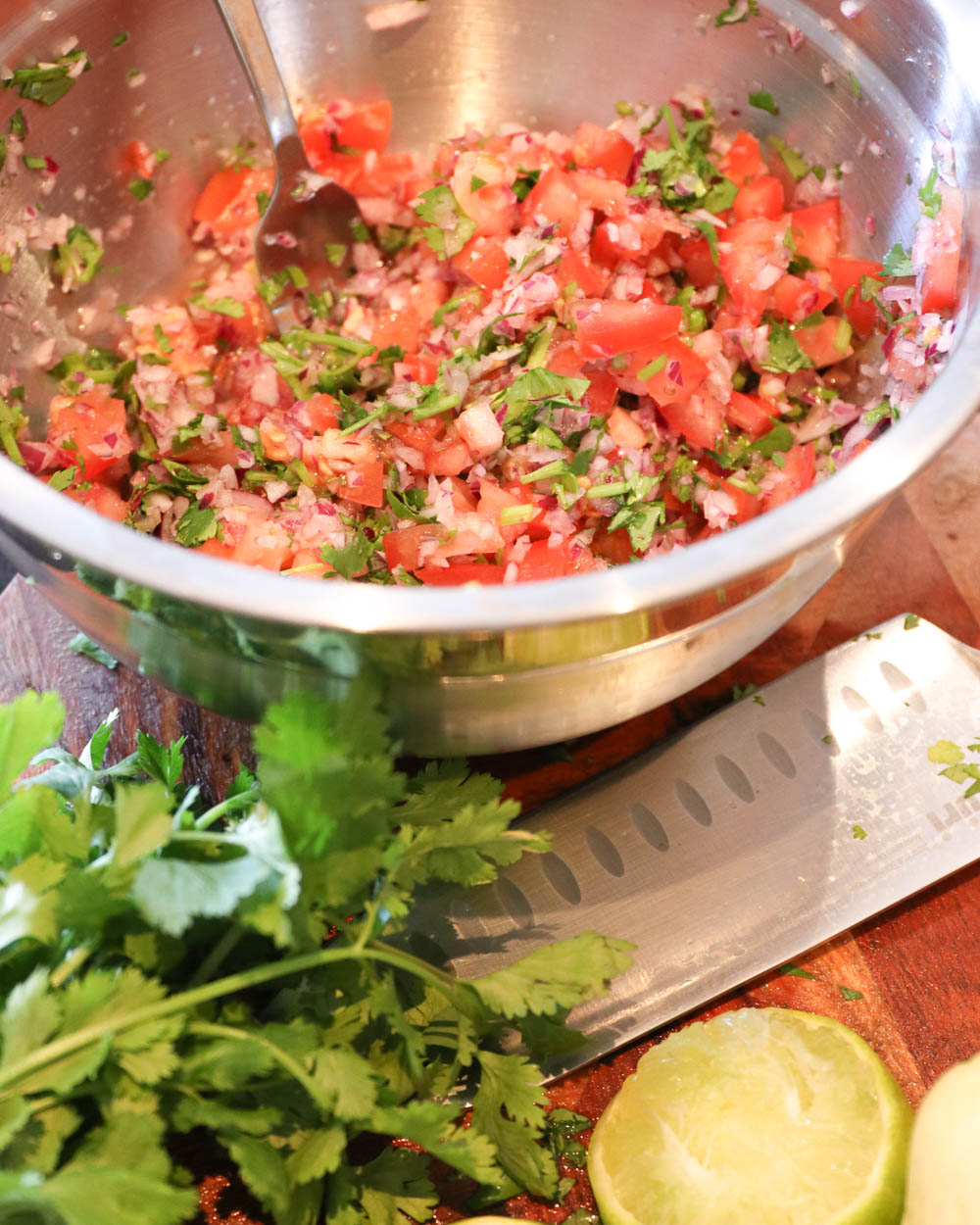 Serves 3-4
Ingredients
For the corn tortilla chips:
1 pack of Diego's GoMex Corn Tortilla
2 tbsp olive oil
1 tbsp Planet Organic Cumin Seed Ground
1 tbsp Planet Organic Paprika
A pinch of salt and pepper
For the BBQ jackfruit:
2 cans of Ceres Organic Young Jackfruit
¾ cup of Absolute Organic BBQ Sauce
1 tsp Planet Organic Paprika
1 tsp Ceres Organic Garlic Powder
½ tsp Planet Organic Chilli Powder
A good pinch of salt and pepper
For the nacho toppings/pico de gallo:
1 red onion
2 vine ripened tomatoes
1 bunch of coriander
Juice of one lime
1 jalapeño, seeds removed
1 avocado
Plus whatever other toppings you'd like – salsa, sour cream, cheese or vegan cheese are all great options
Method
To make the corn tortilla chips:
Pre-heat your oven to 175C and line a baking sheet with foil or baking paper
Slice your whole corn tortillas into 8 triangles and place in a bowl
Drizzle your olive oil and sprinkle your spices into the bowl and mix everything together with your hands
Spread out your tortilla triangles onto your baking sheet in an even layer
Bake for 15 minutes until brown and crispy
To make the BBQ pulled jackfruit:
Drain and rinse your canned jackfruit, removing the seed pods and pulling apart larger chunks
Place jackfruit and spices into a bowl and combine together
Heat a large pan over medium heat with 1 tbsp of olive oil
Add seasoned jackfruit, BBQ sauce and enough water to thin the sauce and coat the jackfruit
Stir and reduce heat to low and simmer for 20 minutes (or longer for a deeper flavour)
After the jackfruit has simmered, turn up the heat to high and cook for a further 2-3 minutes for extra colour
Remove from heat and shred using two forks for a pulled pork-like texture
To make the pico de gallo:
Finely chop or dice up tomato, onion, coriander and jalapeño and place into a bowl
Squeeze the juice of one lime into the bowl and a sprinkle of salt
TIP: For extra flavour, prepare the pico de gallo first and let all the flavours marinate together in the fridge
To assemble the pulled jackfruit nachos:
On a serving tray or plate, layer your corn tortilla chips and shredded jackfruit
Using a slotted spoon, top your nachos with your pico de gallo, sliced avocado, cheese, salsa or whatever other toppings you have and dig in!