Research on the human gut has been one of the biggest revelations in nutritional science & medicine as health professionals are recognising the important role that the gut plays in health and wellbeing. Did you know that at least 70% of your immune system is found in your gut, which is why keeping it in top condition is so important! It's no wonder everyone can't get enough of gut health products in store! Here are 6 gut friendly products from WholeLife that we love and have tried & tested for you.
Peace, Love & Vegetable Sauerkraut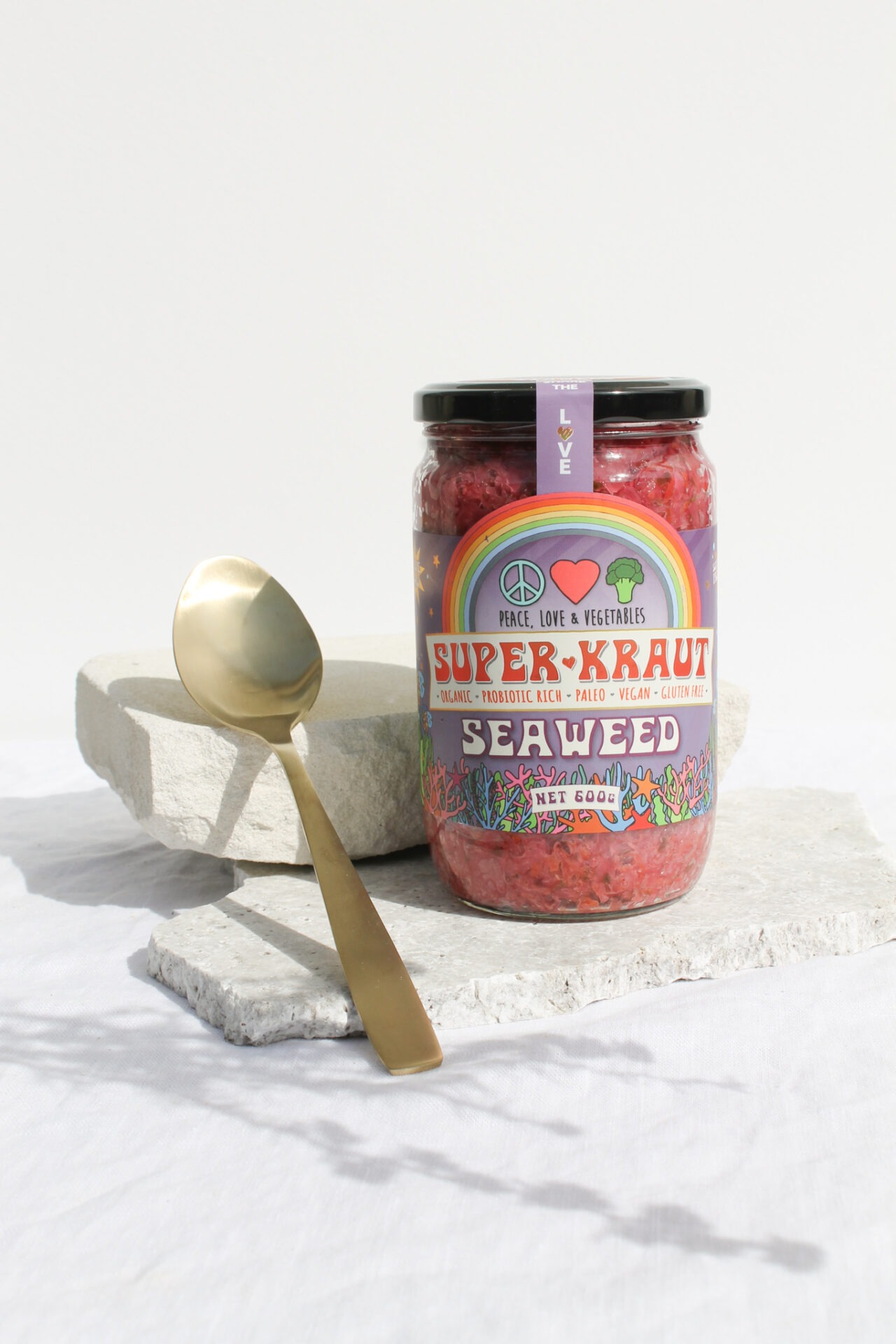 Sauerkraut is a fermented food product. It's jam packed with vitamins, fibre and probiotics. The probiotics found in sauerkraut are important for good digestive health as they 'feed' the good bacteria in your gut and can help combat inflammation. Peace, Love & Vegetables have an epic range of sauerkraut flavours, the one featured here our favourite at the moment is the Seaweed Superkraut. With the addition of Tasmanian Wakame, this jar of goodness is as refreshing as an afternoon swim!
Morlife Complete Gut Restore*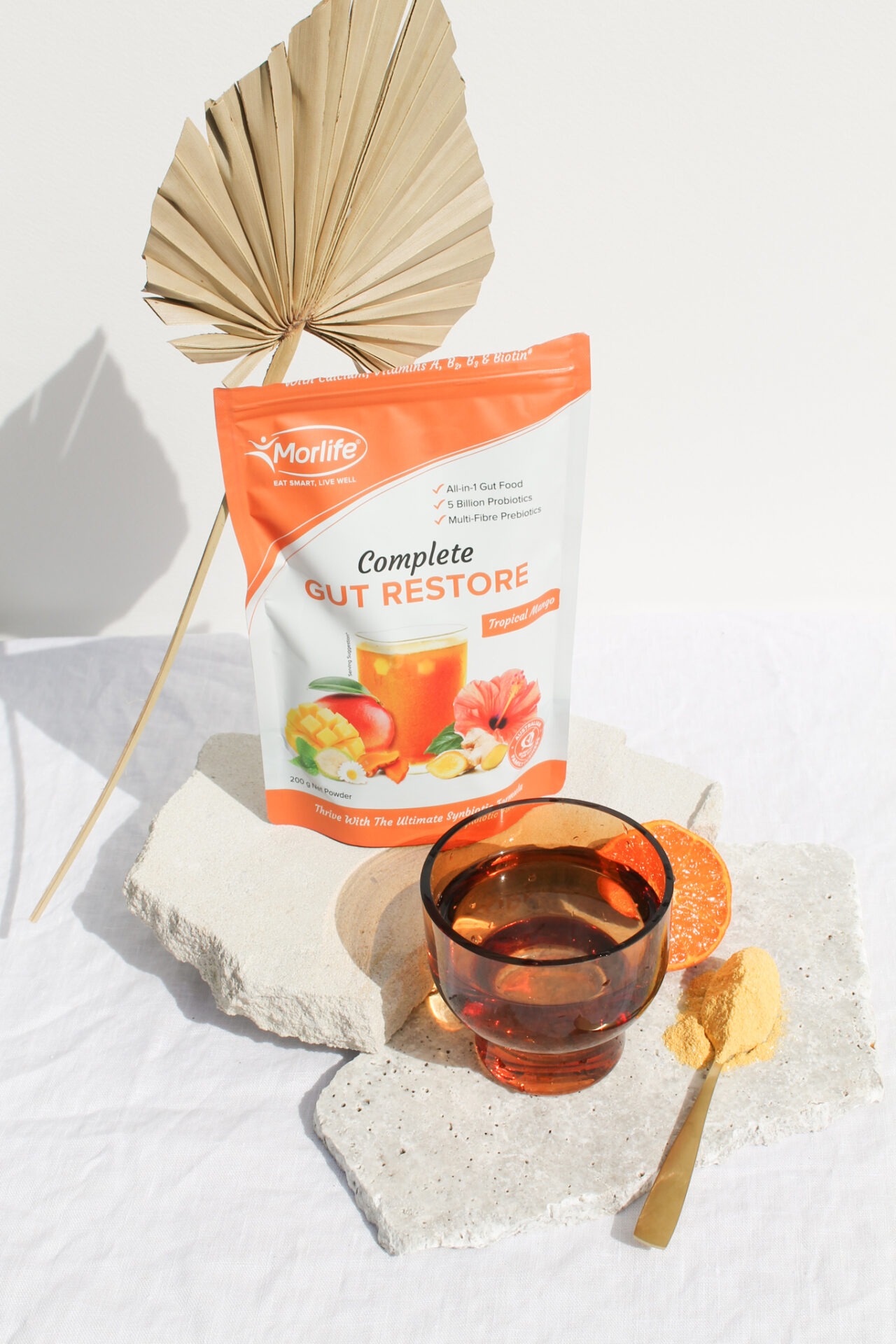 With a yummy tropical flavour, this gut restoring blend features a combination of both probiotics and prebiotics that promote a happier belly. This blend also provides an extensive range of functional herbs and extracts as well as Calcium, Zinc plus Vitamins A, B2, B3 and Biotin to encourage gut lining repair, optimise digestive enzymes and support metabolism.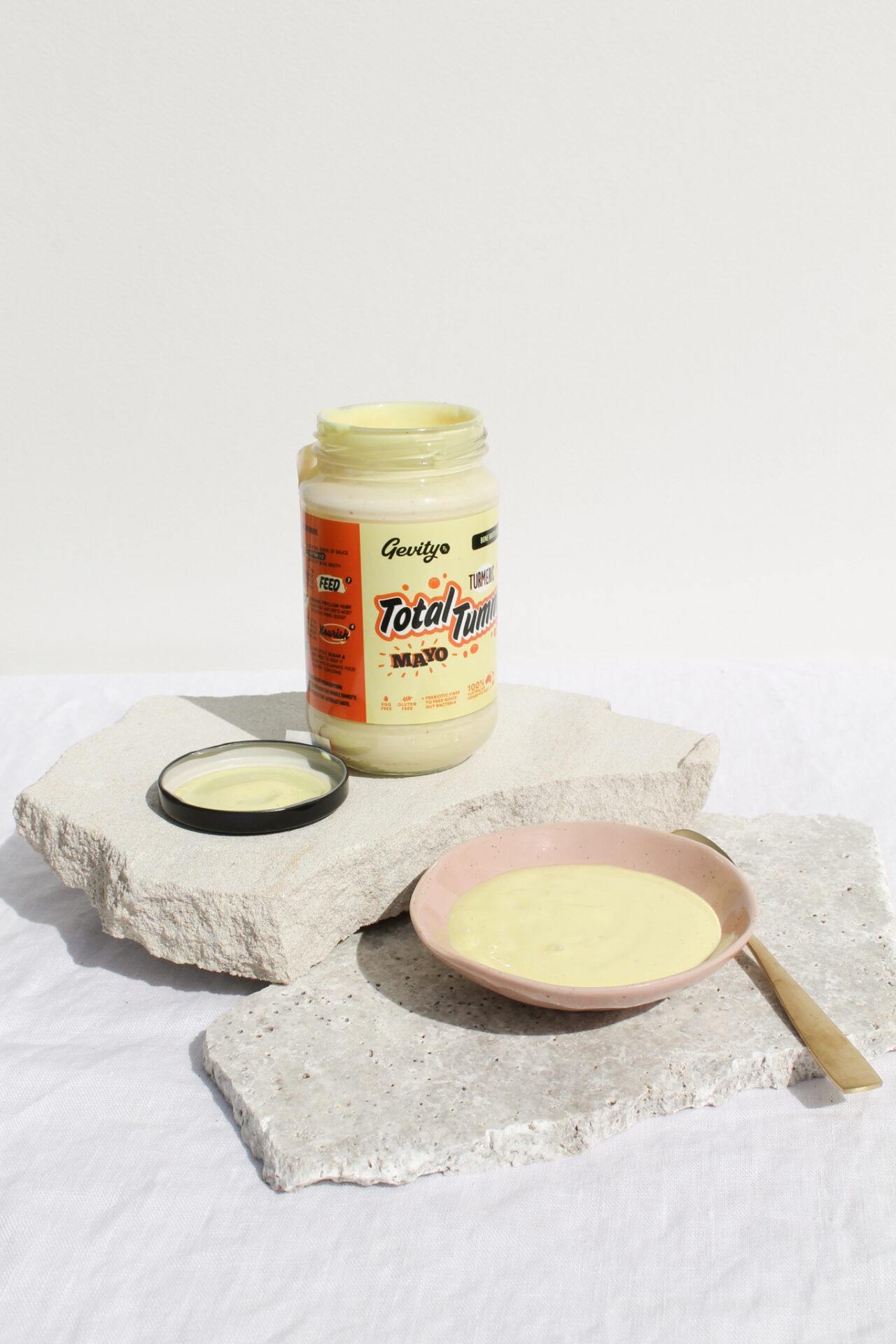 Gevity have harnessed the power of bone broth to make a delicious mayo. This mayo is packed with prebiotics, fibre, bone broth and zero additives, plus the addition of anti-inflammatory turmeric to support and repair. Bone broth is known to be one of the best foods to consume for those suffering with digestive issues, as it is rich in gelatin. Gelatin is essential for connective tissue function to heal and seal the gut, an essential for those suffering chronic inflammation or leaky gut syndrome.
JS Health Detox + Debloat*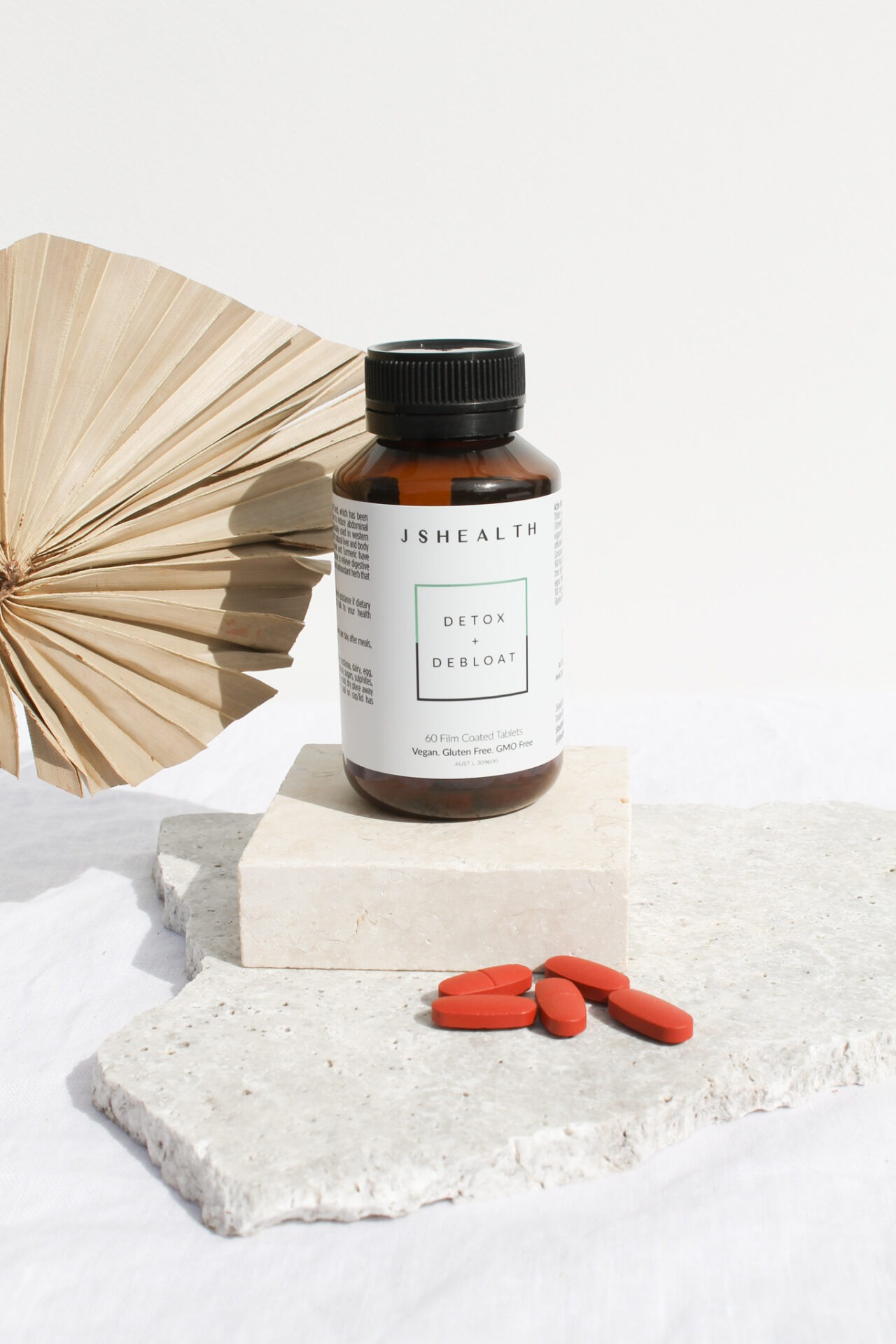 The JS Health Detox + Debloat formula assists in banishing uncomfortable bloating and gives your liver some loving. These tablets contain two main components to detox and debloat.
Detox:
Milk thistle is traditionally used in western herbal medicine to maintain and support natural liver cleansing and detoxification processes. Turmeric helps to maintain, support and protect the liver.
Debloat:
Fennel is traditionally used in western herbal medicine to relieve digestive discomfort and decrease, reduce and relieve bloating.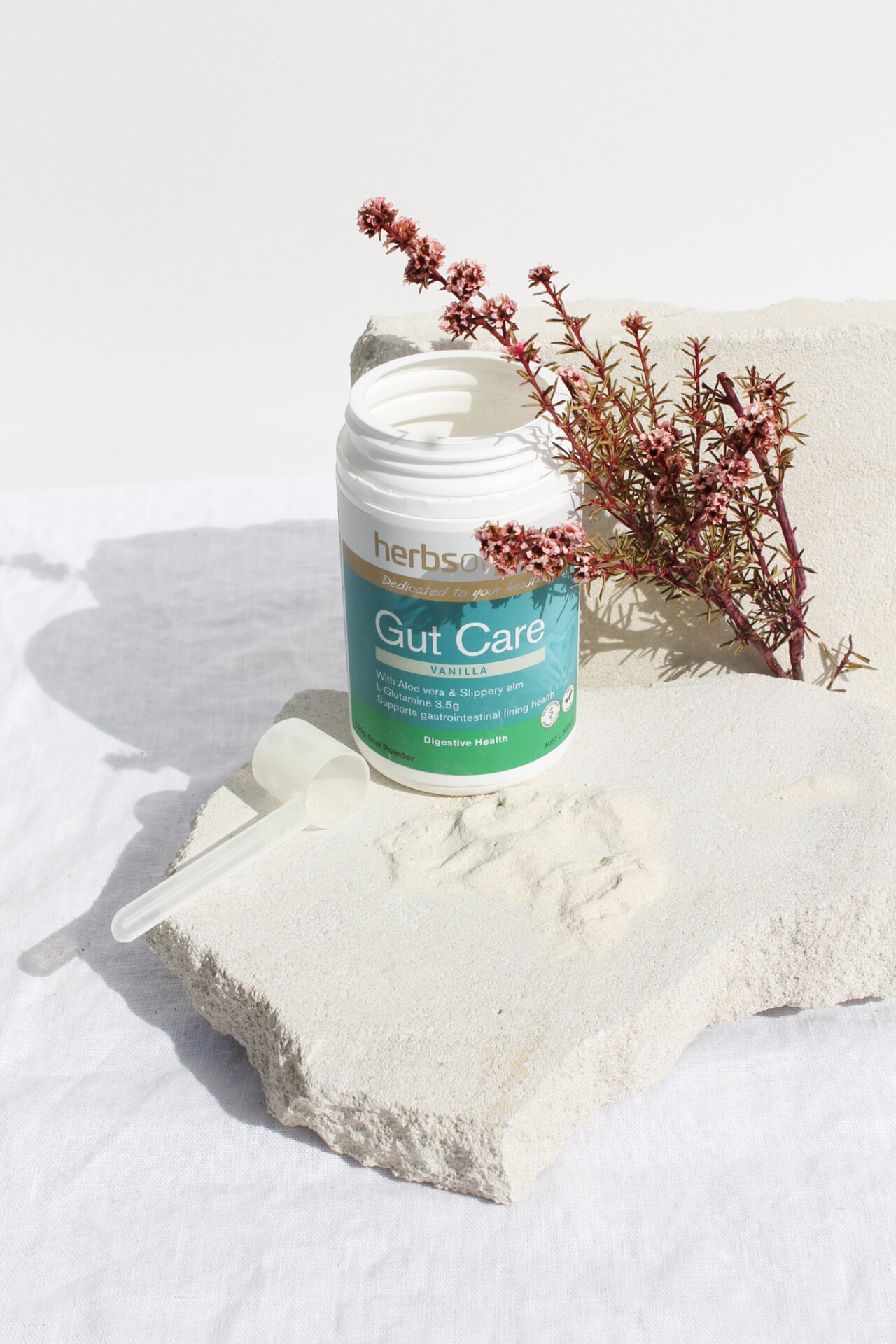 This Vanilla flavoured dissolvable gut care powder is a nutritional formula to support gastrointestinal tract function. The blend incorporates Aloe Vera and Liquorice to maintain health mucous linings in the digestive system. The Calendula acts as an anti-inflammatory to help relieve mild gastrointestinal tract inflammation and the L-Glutamine is an important fuel source for intestinal mucosal cells.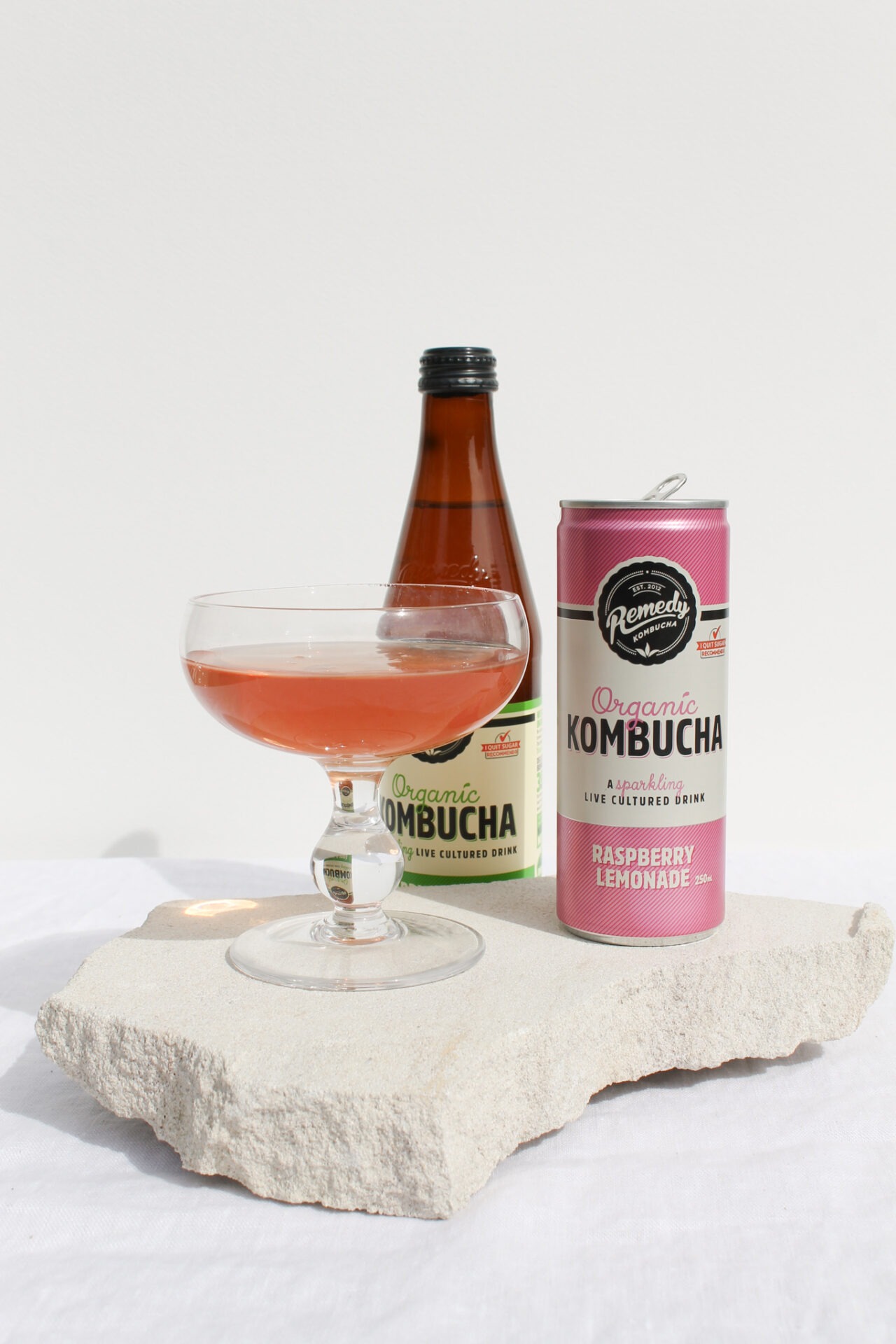 Making kombucha involves a natural fermentation of sweet tea, wild healthy bacteria and yeasts. The result is a super yummy sugar free drink that contains healthy, living cultures (good bacteria) and organic acids that are good for your belly and overall wellbeing.
We hope that you enjoyed our top gut health products! Chat to our friendly team in store to learn about what products are right for you and your gut health.
*Nutritional supplements may only be of assistance if dietary intake is inadequate.