As the weather warms up, our pantry and fridge items transition into lighter, fresher foods! We have gathered some of our favourite WholeLife pantry staples that you can call on to make a super healthy and fresh buddha bowl that your gut will love you for!
Prep time: 30 minutes
Serves: 1 large bowl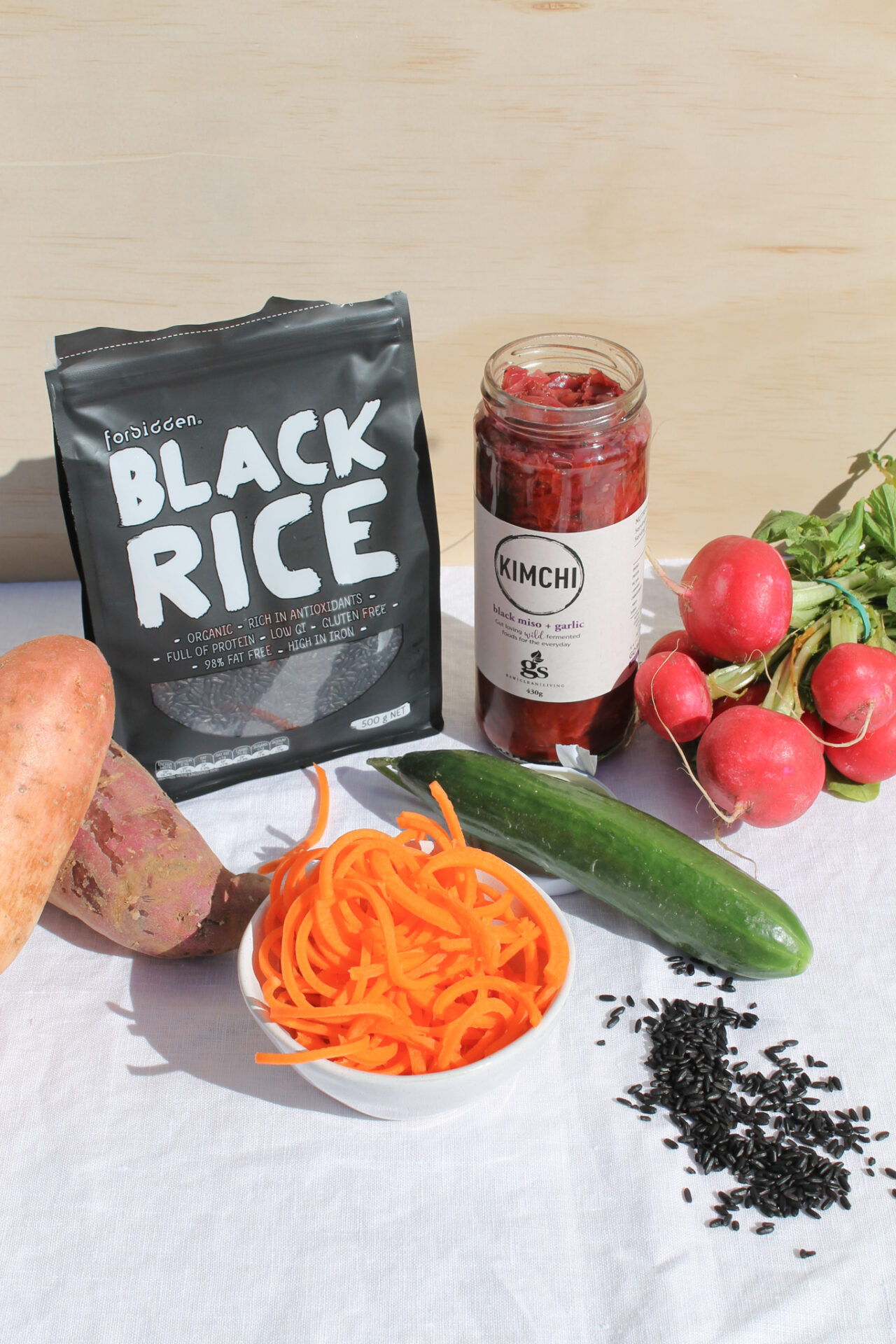 Ingredients:
Half an avocado
1 carrot spiralised
1 Lebanese cucumber
2 radishes
1 medium sweet potato
Small bunch enoki mushrooms
Tofu
1 cup Forbidden black rice
1 tsp WholeLife Healthfoods black sesame seeds
Green St. Kimchi
Ingredients for Dressing:
2 tbsp sesame oil
2 tbsp Braggs apple cider vinegar
2 tbsp soy sauce
1/4 cup miso paste
1/2 tsp fresh minced ginger
Let's Begin:
1. Preheat the oven to 200°C
2. Peel the sweet potato and slice into 1cm thick rounds, arrange on an oven tray with olive oil, salt & pepper. Cook until edges are turning golden, approximately for 15-20 minutes
3. Prepare the fresh veggies:
. Create ribbons of cucumber using a peeler
. Sprialise the carrot
. Finely slice the radish in rounds
. Remove the skin from the avocado and chop in slices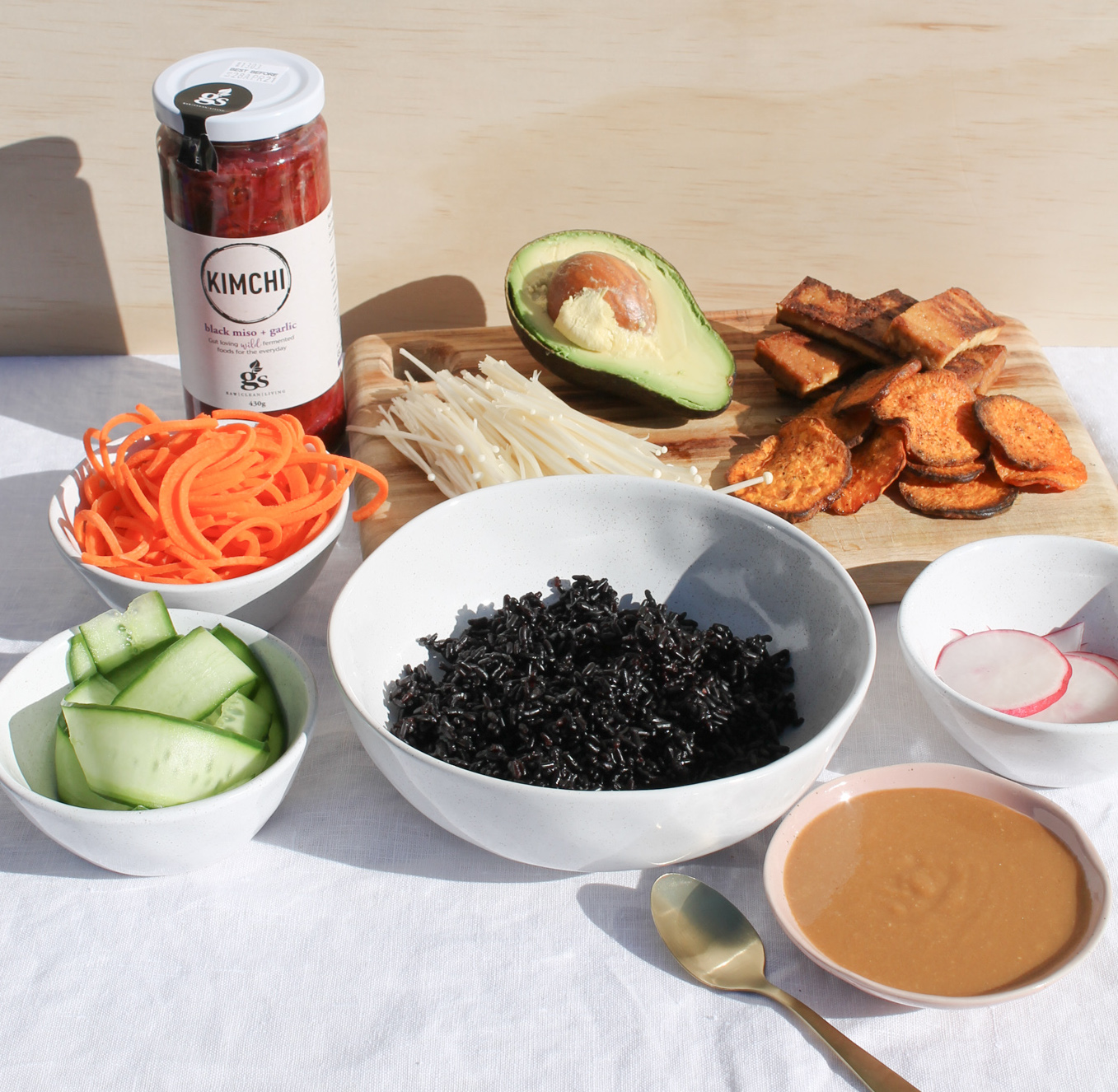 4. Prepare the dressing:
Combine sesame oil, apple cider vinegar, soy sauce, miso paste and ginger using a blender or food processor. If mixing by hand, use a whisk and beat until smooth
5. Pan fry your tofu, we have opted for a teriyaki flavoured tofu but you can pick whatever you like best!
6. Cook your black rice as per the instructions on the packet – We opted for the microwave option as that was the easiest!
7. Begin putting your bowl together. Start with the rice then begin layering all your toppings in sections around the bowl
8. Dress the avocado with the black sesame seeds
9. Spoon your desired amount of dressing over the buddha bowl
10. Enjoy! Bon appetite!