Easy, fluffy gluten free pancakes for International Blueberry Pancake Day…
Ingredients:
 . Large punnet of blueberries
. Cocos coconut topping cream
. 1 1/4 to 1 1/2 cups of gluten free all-purpose flour
. 3 tsp baking powder
. 1/2 tsp salt
. 1 tbsp sugar
. 1 egg
. 1 1/4 milk
. 3 tbsp melted butter
Prep time: 5 minutes
Cooking time: 10 minutes
Servings: 10 pancakes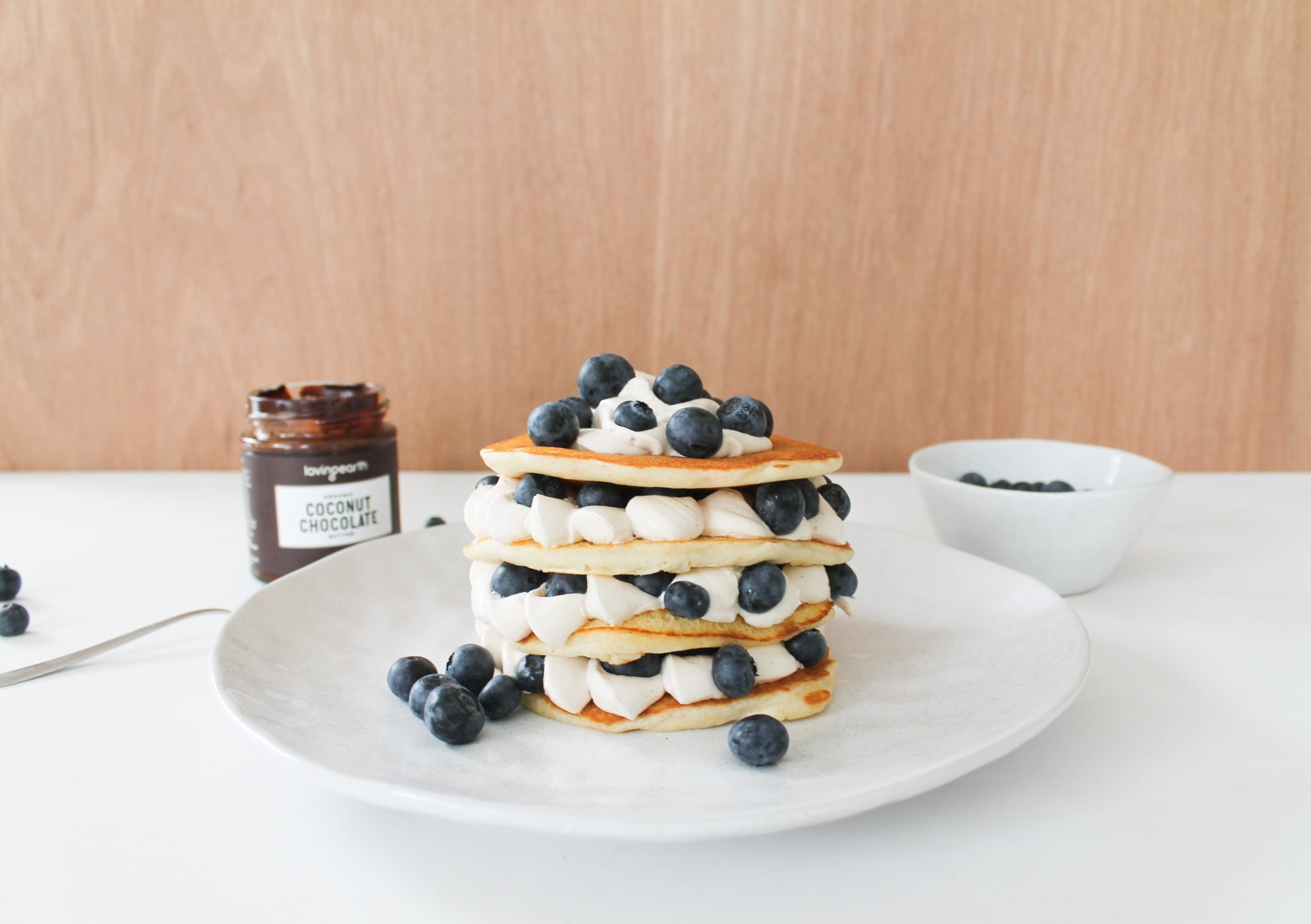 Lets Begin…
In a large bowl, sift together the flour, baking powder, salt and sugar.
Make a well in the middle and pour in the milk, egg and melted butter; whisk until smooth.
Heat a non-stick pan over a medium-high heat. Melt some butter in the pan.
Scoop 1/4 cup of batter for each pancake. Flip over when bubbles form.
Serve with Coconut topping prepared as instructed on packaging, a sprinkling of blueberries and any other toppings of your choice.
Top tip:
You could add some roughly chopped blueberries into your pancake mixture for juicy pops of
sweetness.
Time saver:
If you don't have time to make the mixture from scratch, WholeLife sell pre-prepared gluten & dairy free pancake mix.