Is there a more comforting breakfast than a bowl of warm, delicious oats on a cold morning?
Oats are such a versatile pantry staple that we always have on hand in the WholeLife kitchen. They're delicious, can be combined with countless flavours, and make the perfect breakfast food to energise you for the day.
We're bringing back the humble oatmeal this winter but with an Ayurvedic twist! Golden milk, or turmeric milk tea, is a traditional recipe that has been used in Ayurvedic medicine for centuries due to its anti-inflammatory properties.
Turmeric has a warming, earthy flavour that's perfect for that cosy feeling we're all chasing on a Winter's morning. Although you may associate turmeric mostly with savoury dishes, we promise you it also works just as well when combined with the sweetness of coconut milk and maple syrup!
Some nutritional oat fun facts:
Oats are a nutritious whole grain
They are loaded with healthy carbohydrates and fibre
They contain beta-glucans, a fantastic prebiotic food that your gut loves
Oats keep you feeling fuller for longer (no more mid-morning munchies!)
To make these Wintery Golden Oats even easier, you can skip making your own golden milk mixture all together and replace it with Jomeis Fine Foods Turmeric Latte Blend.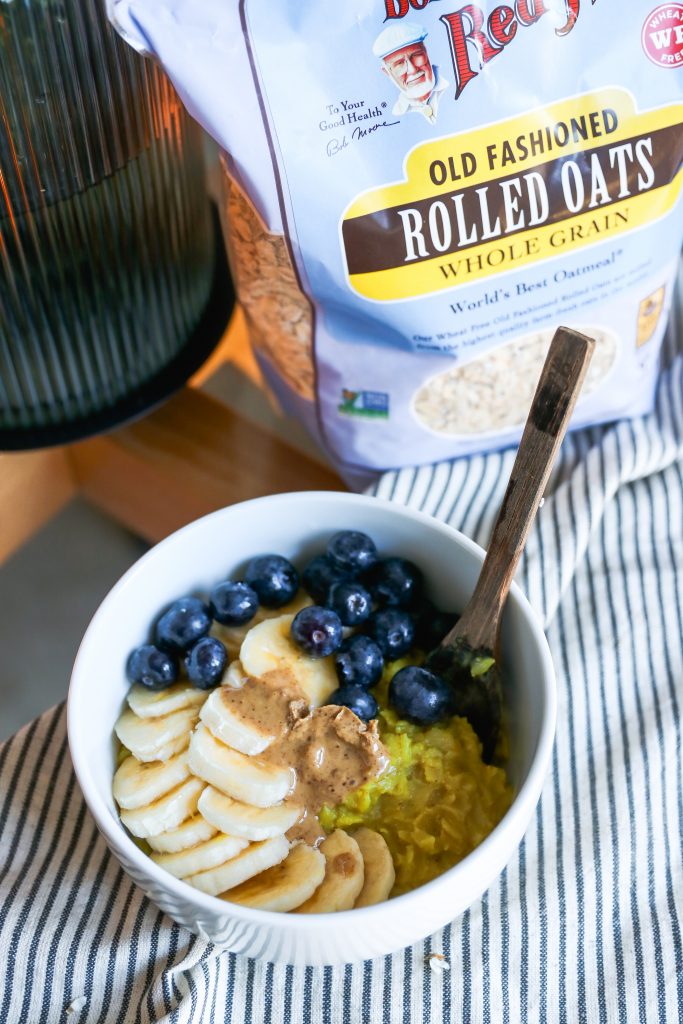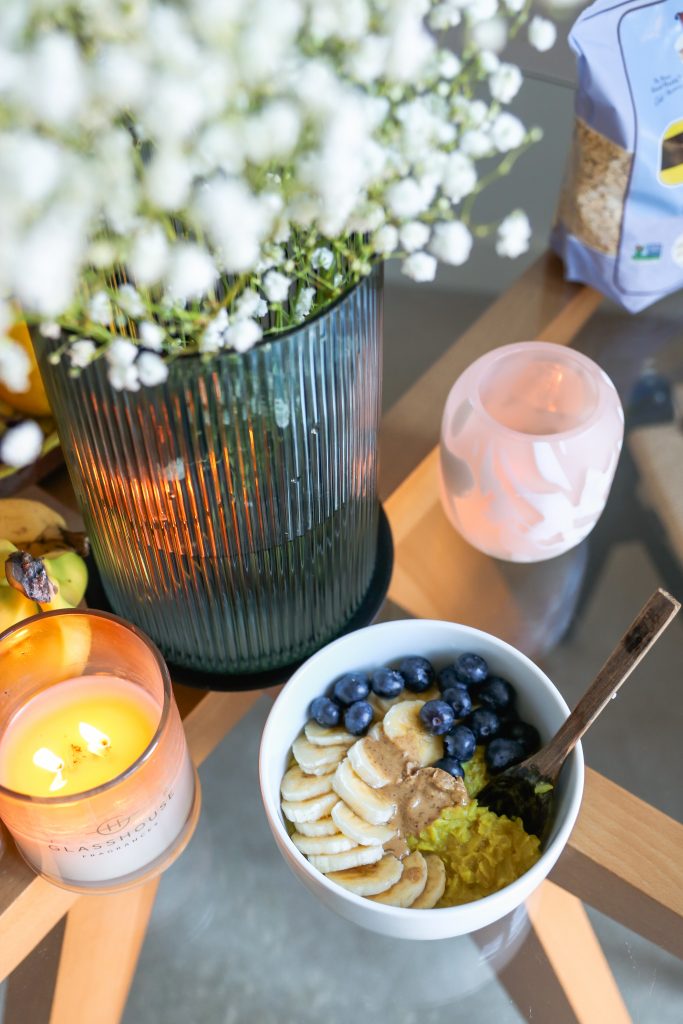 Ingredients:
½ cup of Bob's Red Mill Organic Old Fashioned Rolled Oats
1 cup coconut milk
½ tbsp Absolute Organic Canadian Maple Syrup
¼ tsp WholeLife Healthfoods Organic Turmeric
1/8 tsp cinnamon
Pinch of ground ginger
2 tbsp WholeLife Healthfoods Organic Chia Seeds
1 tbsp nut butter of your choice (we used ABC butter)
Handful of fresh blueberries
1 sliced banana
Method:
In a saucepan over low to medium heat, whisk to combine the coconut milk, turmeric, cinnamon, ginger and maple syrup together to make your golden milk.

Add in your oats and chia seeds and cook for 10 minutes stirring frequently. You'll know it's ready when the milk has absorbed, and your oats are fluffy. It's better to go low and slow with the heat on this one as you don't want the milk to evaporate before the oats have been cooked.

If you do have the heat up a little high (oops) or forget your oats are cooking on the stove (also oops), add in some more coconut milk to help salvage your oats.

Once they're done, serve in a bowl and top with your fresh fruits and a drizzle of your favourite nut butter. Yum!
Feeling extra lazy or rushed in the mornings? You could also make an overnight oats version of this by popping all the ingredients into a jar or sealed Tupperware container in the fridge the night before. Zap it in the microwave to serve warm or eat it straight out the jar cold. Delish!