For the month of August, we're putting the spotlight on conscious beauty. We've already dug deep into the important questions like what conscious beauty means (click here to read the blog post), and now we're up to the fun part ­– what products and brands you can support knowing they're good for you and the environment!
We've gathered a list of some fantastic products for you to try out next time you're in store, and even better – they're all on sale in our August catalogue. You can view our latest catalogue which is all about conscious beauty here.
Your beauty routine is about to get a whole revamp. Keep reading for our top conscious beauty products.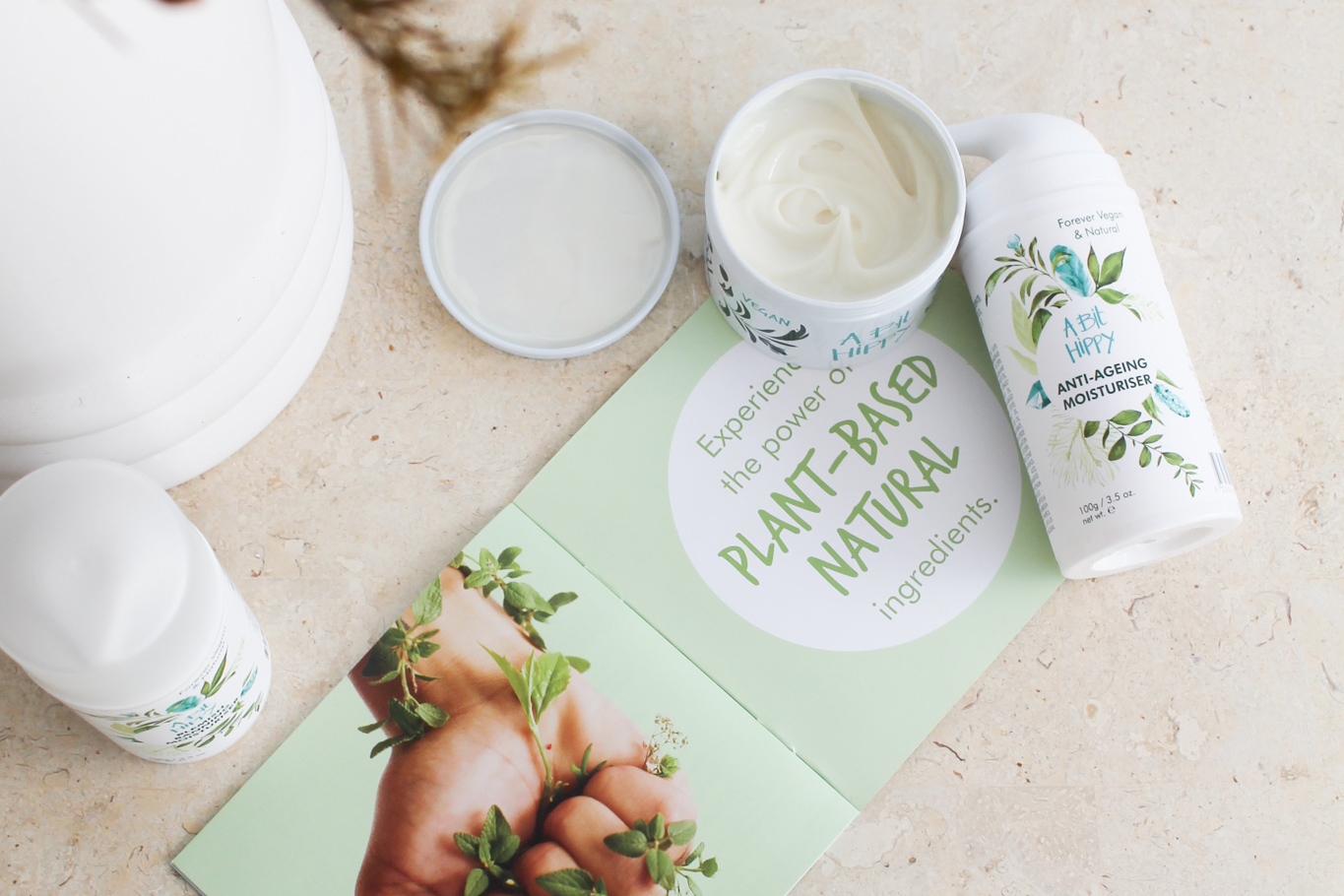 A Bit Hippy
You might be able to gather from this brand's name alone that they're all about natural. A Bit Hippy are a Gold Coast based Aussie skincare company that are plant-based, non-toxic and cruelty free.
They pride themselves on consciously ditching the suspicious ingredients commonly found in mainstream skincare brands that are harmful to our skin and the environment. Their 'free-from' list is a long one, but to name a few they're free from synthetic preservatives, Sodium Laureth Sulphate (SLS), and petroleum-based oils. 
A Bit Hippy have products for face, hair, lips, body and even for your teeth. It's never been so easy to switch to conscious beauty when you've got all bases covered for you!
We're loving their Jojoba Oil Face Cleanser (perfect as step one of your double cleansing routine) and their Natural Cream Deodorant (aluminium free and effective).
Derma E
Derma E are well known players in the skincare world, but did you know that their products are 100% vegan, GMO-free and contain none of those nasty ingredients like parabens, sulfates, and minerals oils?
Starting in 1984 in a small Californian healthfoods store, they've since expanded their range to contain high quality skincare products for each and every skin type and concern.
They have strong environmental ethics and commitments, with sustainably formulated products, recyclable packaging, and an aim to offset 100% of their conventional electricity usage during manufacturing.
Derma E compiled their own comprehensive list of over 2700 common ingredients found in mainstream skincare products which they contend have been found to be toxic to people and the environment called the "Refuse To Use" List. They hope that the list will help both consumers and other skincare manufacturers steer clear of these harmful ingredients.
Hydration is key in these cooler months, so you'll be wanting to reach for Derma E's Hydrating Day Cream and Hydrating Serum, both with Hyaluronic Acid for intense hydration.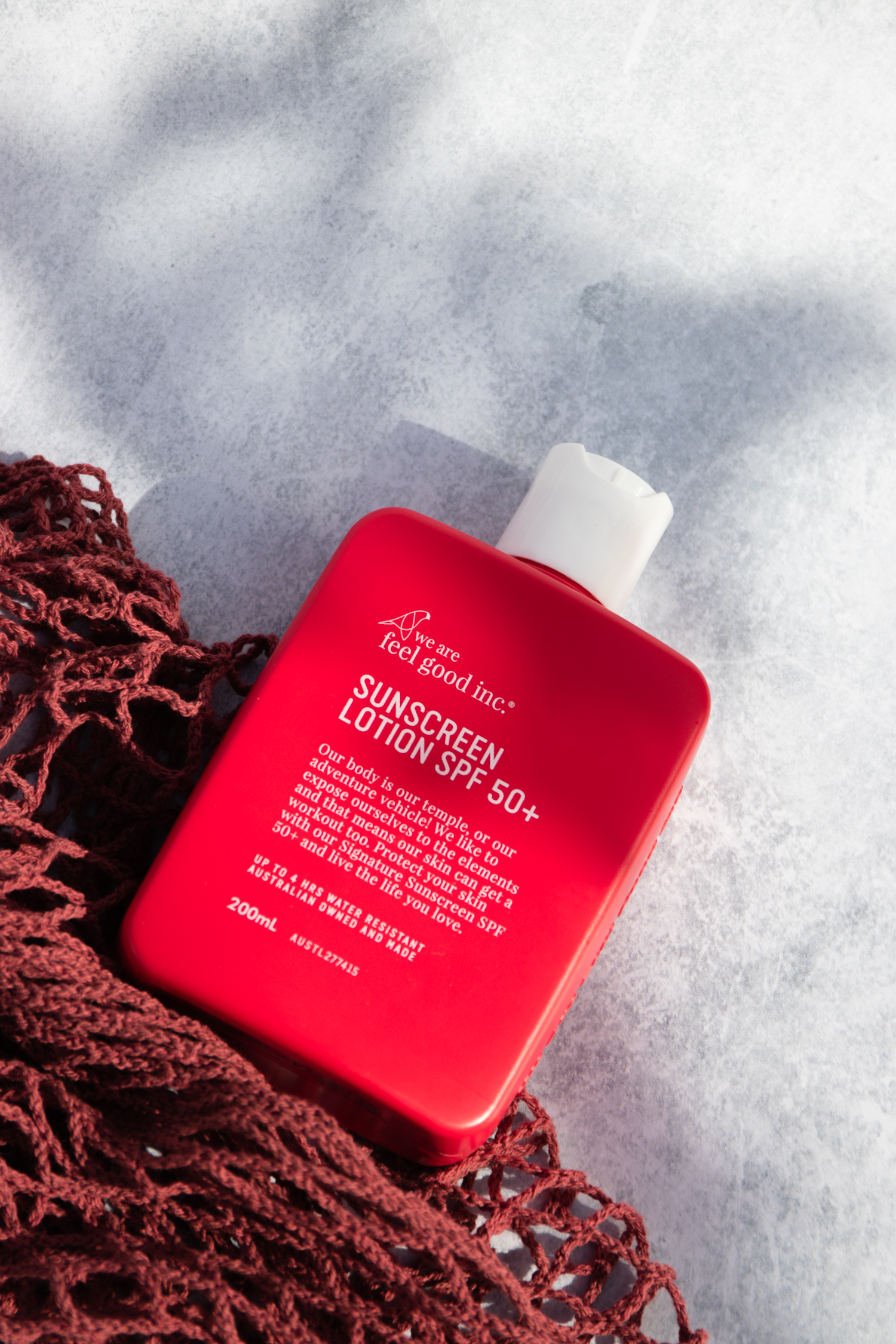 We Are Feel Good Inc
Born out of a collective desire for a sunscreen that wasn't sticky and was safe for the whole family, We Are Feel Good Inc is an Aussie brand with strong conscious beauty ethics.
Their signature product, the Sunscreen Lotion, is formulated without parabens, oxybenzone, octinoxate and para-aminobenzoic acid (PABA). Their formulation is Australian made, tested, and suited for the harsh Aussie sun. It's also enriched with vitamin E and aloe vera, and has a great scent (trust us, we've had a smell ourselves!).
They've since expanded into body care and have a whole dedicated recycling program for all their packaging. With TGA laws in Australia dictating that cosmetic and therapeutic goods must be packaged in food-grade virgin plastic, their recycling program aims to encourage consumers to recycle their bottles.
If you're not already using a good SPF in your conscious beauty routine, you need to get your hands on We Are Feel Good Inc. Sunscreen Lotions SPF 50+ ASAP!
Eco Minerals
Eco Minerals are brand new to WholeLife shelves but already proving to be a valued addition to our conscious beauty range. Handmade in Byron Bay, they focus on producing ethically sourced, 100% pure mineral cosmetics with four main natural base ingredients – we love the transparency!
They're vegan, cruelty free and offer eco refills for their products which is something many of us love to see from new and innovative brands. Offering refills ensures that plastic waste and production waste is drastically reduced, which is kinder for our planet and our wallets.
Eco Minerals Mineral Primer followed by their Mineral BB Cream is our new go-to combination when we want hydrated, glowing skin with a bit of coverage infused with skincare ingredients.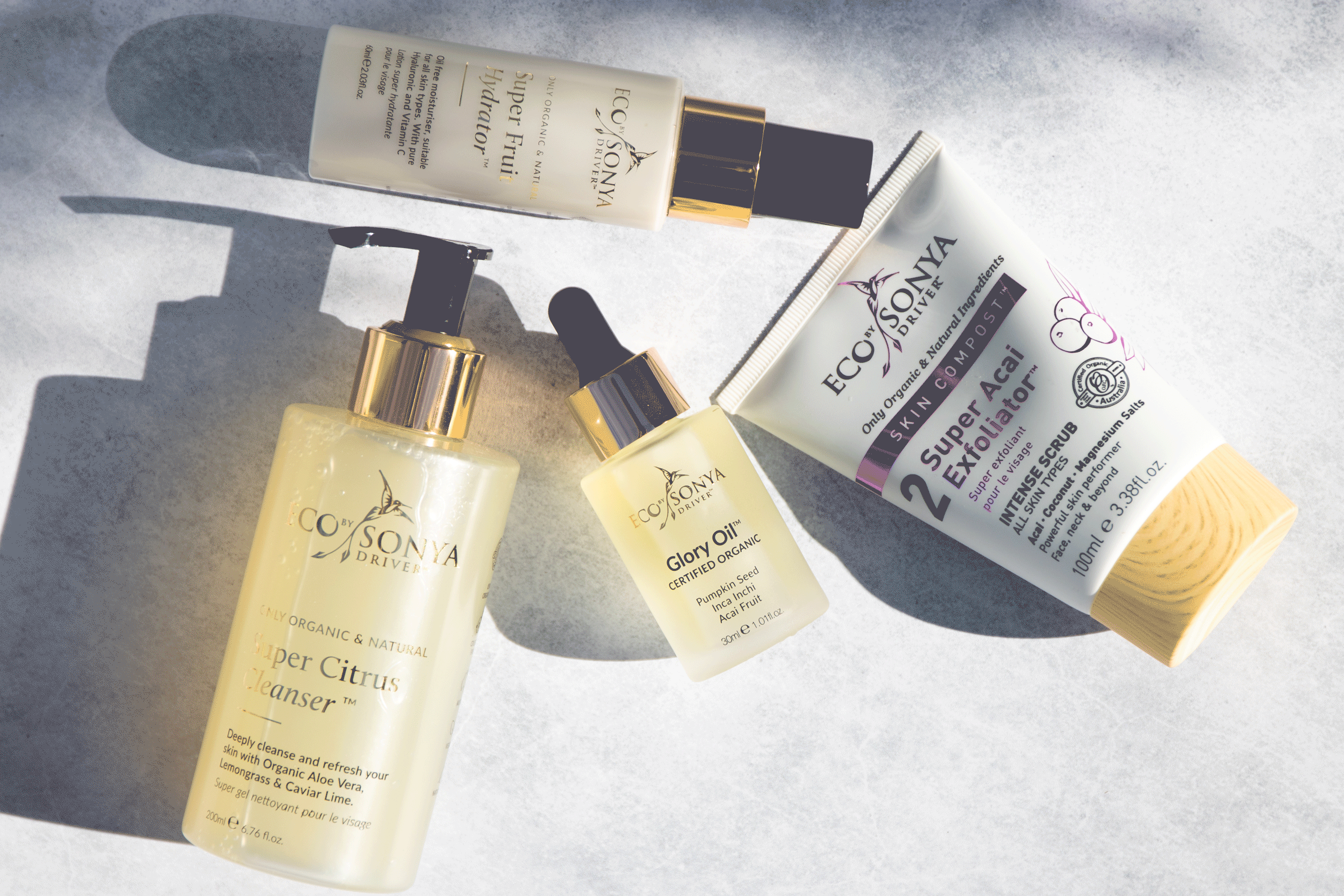 Eco Tan
A long-standing favourite at WholeLife, Eco Tan are pioneers when it comes to the gold standard of conscious beauty brands. With beginnings at the Gold Coast in 2009, Eco Tan tick all the boxes when it comes to certification, ethics, sustainability, eco packaging, clean ingredients, and responsible sourcing of ingredients.
They proudly state that their brand is founded on authenticity and transparency, with a strong philanthropic foundation. A true definition of a conscious beauty brand, if you ask us!
Their cult favourite product, Glory Oil, is loved by thousands globally for its amazing ability to reduce the appearance of scars, fine line, wrinkles while hydrating the skin ­– a must-have in your beauty rotation for all skin types. We're also loving their Winter Skin Gradual Tanning Moisturiser, made with only Certified organic and natural ingredients unlike many mainstream fake tan products.