Are you struggling to make healthy snack choices at home or have just run out of healthy 'snackspiration'? Here are 5 healthy snack hacks that are quick, easy and most importantly, delicious!
MORLIFE – ASHY BINES CHOC SALTED CARAMEL TREATS
Decedent is the most appropriate description for this clean treat. Plant based, vegan, gluten and dairy free. This pack makes 16 bliss balls, share them with your girlfriends or keep them all to yourself, we won't judge.
What you'll need:
 -Apples
-Nut spread of your choice
-Toppings of choice (desiccated coconut, dark chocolate, cinnamon, fruit, toasted seeds)
How to make:
 -Slice apples and use a small cookie cutter to remove cores
-spread with your choice of nut butter
-sprinkle with toppings
HOMEMADE HUMMUS WITH CARROTS AND CRACKERS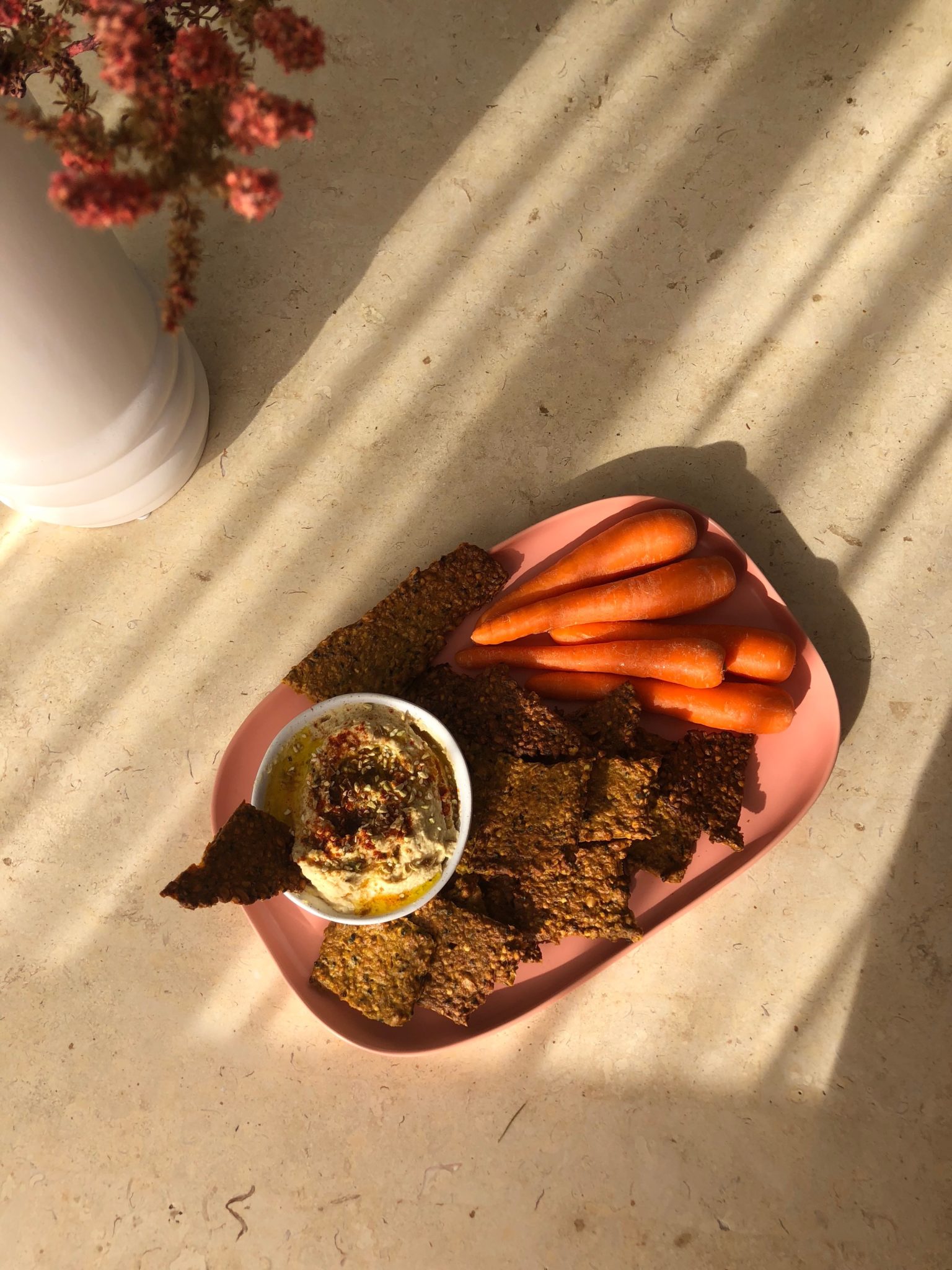 This snack is especially great if you've got a horde of hungry little ones too. Add extra veggies like celery and capsicum and you're halfway to a picnic!
POPCORN WITH HOMEMADE SPICE BLEND
Spice blend recipe to sprinkle over fresh popcorn cooked with coconut oil:
 -1 tablespoon smoked paprika
-1 teaspoon salt
-3/4 teaspoon garlic powder
-3/4 teaspoon ground cumin
-3/4 teaspoon cayenne pepper
You can't go wrong with a classic yogurt and granola or muesli cup filled with coconut yogurt, fresh fruit and your favourite muesli, granola or buckini.
Tag us in your healthy snack creations on instagram @wholelifepharmacyandhealthfood