It's safe to say that this year has disappeared in the blink of an eye and we're still trying to process its events ahh! Although this is quite a scary thought, this also means we're a few weeks closer to one of the most exciting days of the year and of course that's CHRISTMASSSS!
It's been a hard year for all of us in some way or another and what better way to give back to your loved ones by spreading some extra kindness, oh and maybe a few Christmas prezzie's. To rescue you from the last-minute Christmas shopping antic frantic, we're going to give you a sneak peek into our 2021 WholeLife Christmas Gift Guide.
Skincare Lovers
The Jojoba Company – Ho-ho-ba & Mist or Ho-ho-ba Kissmass Pack
Nutra organics – Collagen Glow Mist 100ml, Rose Quartz Facial Roller, Rose Quartz Gua Sha
Hemp Worx – lemon Myrtle Beautylicious Gift Set and Rose Geranium & Patchouli Rejuvenate Gift Set
Natio Back to Nature (for him) & Natio Luminous Sun (for her)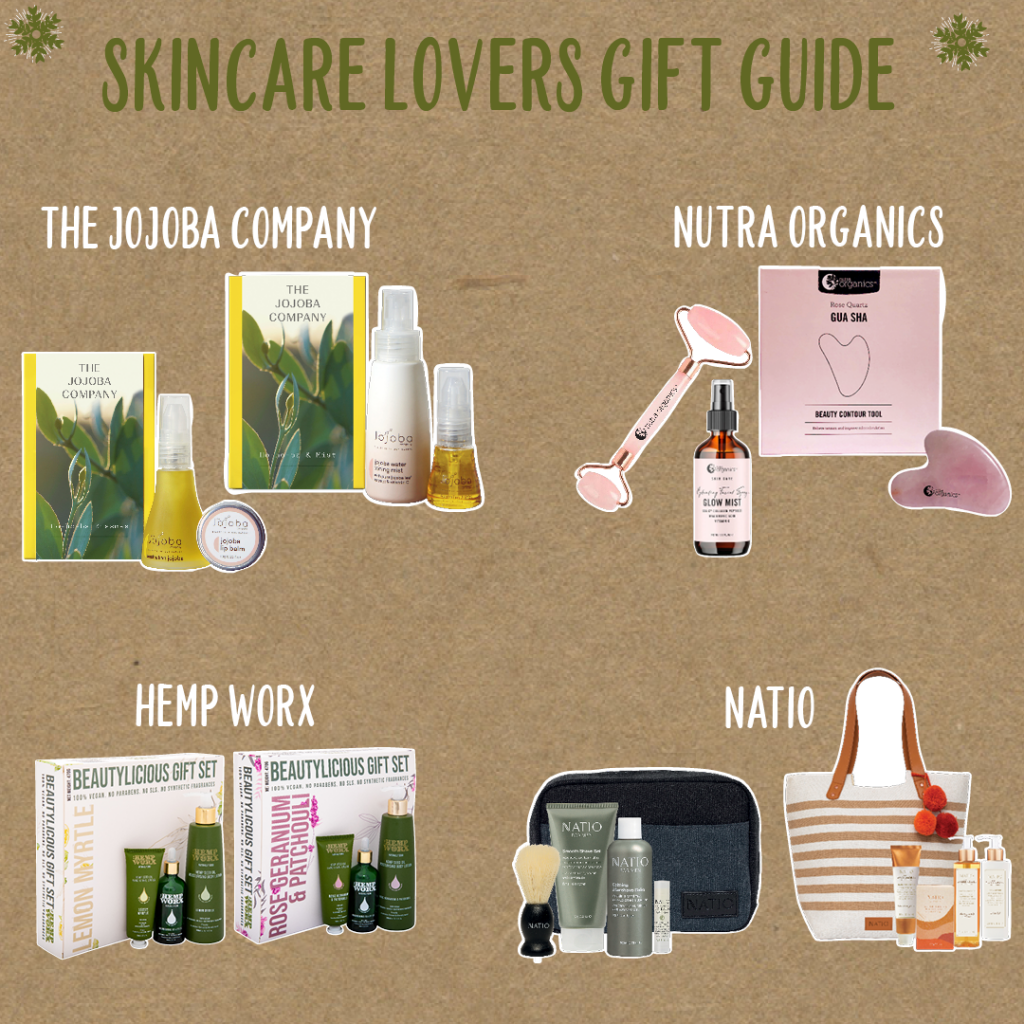 Sweet Scents
Gumleaf Essentials – Frankincense & Myrrh, Lemon Myrtle & Eucalyptus or Sweet Orange & Clove Bud Christmas Soy Candle
Sohum Tropicale Botanical Candle Jar Pina Vanilla 340g or Grandiflora Botanical Candle Amber Noir 500g
Oil Garden Luminous Ultrasonic Diffuser
Oil Garden Candy Cane Pure Essential Oil Blend 10ml, Gingerbread Pure Essential Oil Blend 10ml and Christmas Tree Pure Essential Oil Blend 10ml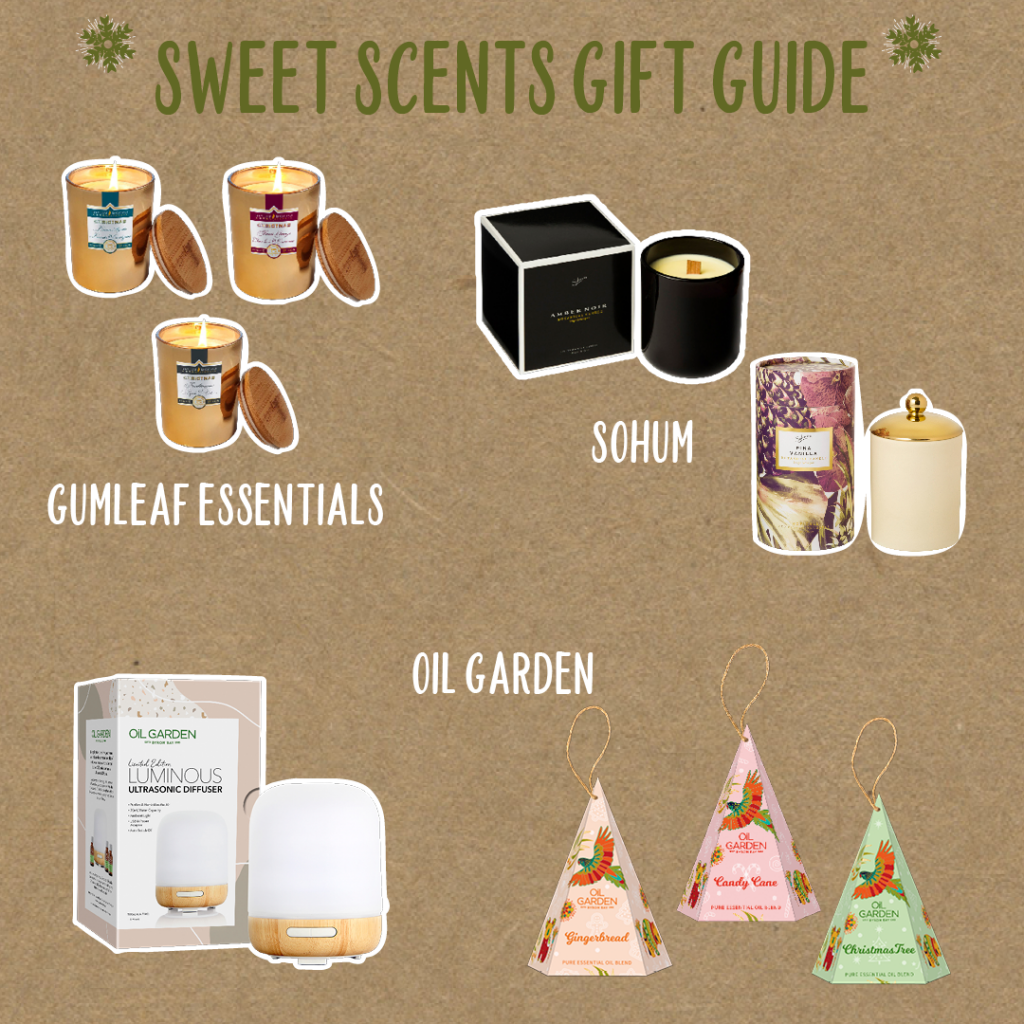 Tasty Treats
English Tea Shop Red or Navy Premium Holiday Collection Gift Tin 54g
Mr Consistent Premium Cocktail Mix – Espresso Martini or Margarita
Loco Love Lovers Gift Box
Just Sweets Dark Chocolate Coated Ginger 150g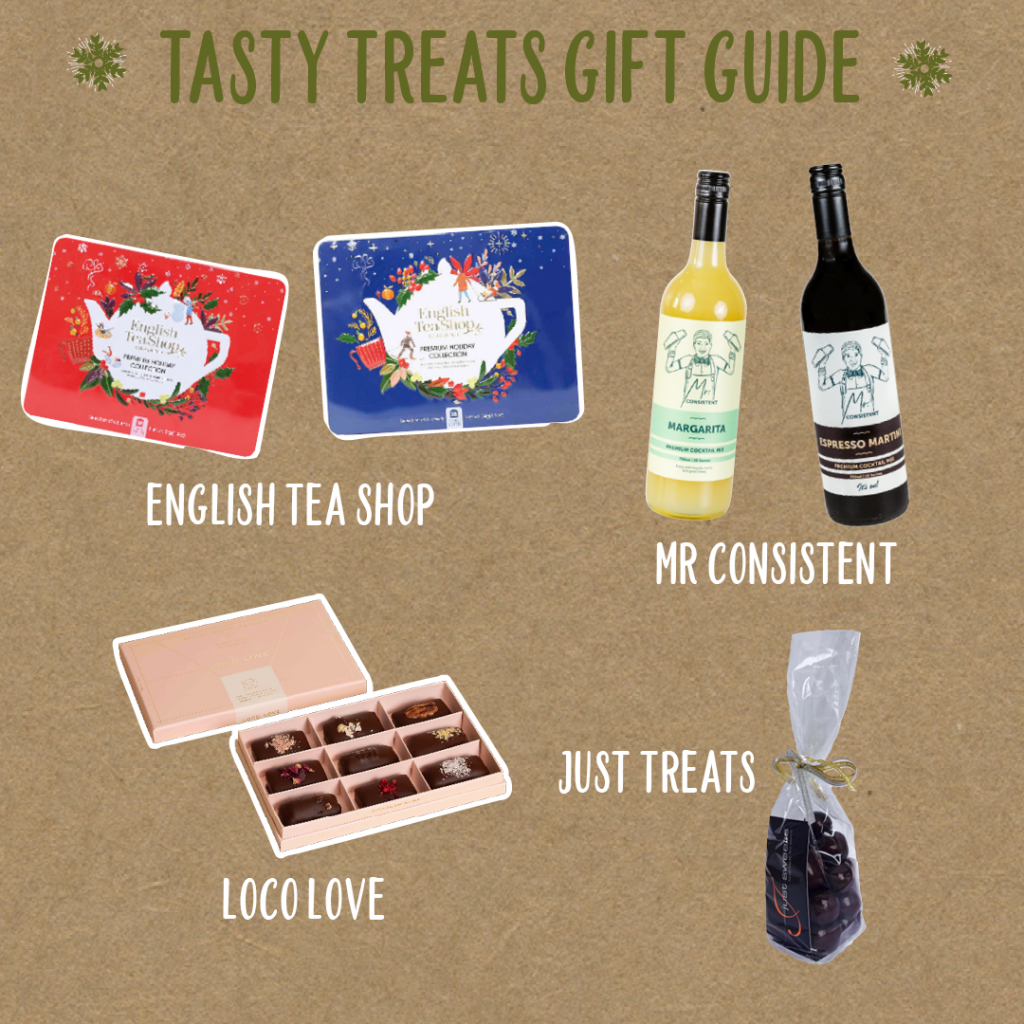 If you're feeling generous this year, help us give back this Christmas by leaving a gift under your local WholeLife store's Kindness Tree. Keep up to date with us on our Instagram.  
To find more of our blogs, click here.