One of the greatest joys of the holiday season is gifting your loved ones with thoughtful & considered presents. This year you can give a little back to mother earth too with our memorable and sustainable wrapping ideas.
Typically wrapping paper is laminated, meaning it can't be recycled. Raise your hand if you've definitely thrown mountains of wrapping paper in the recycling bin come boxing day, don't worry; we're guilty too. Unfortunately it contaminates the whole batch and will likely be taken straight to landfill. Whoops!
Not sure where to start? Don't worry, we've come up with some beautiful sustainable wrapping ideas to get you inspired this Christmas. The good news is; it's simple & you probably have most of the items you need at home already.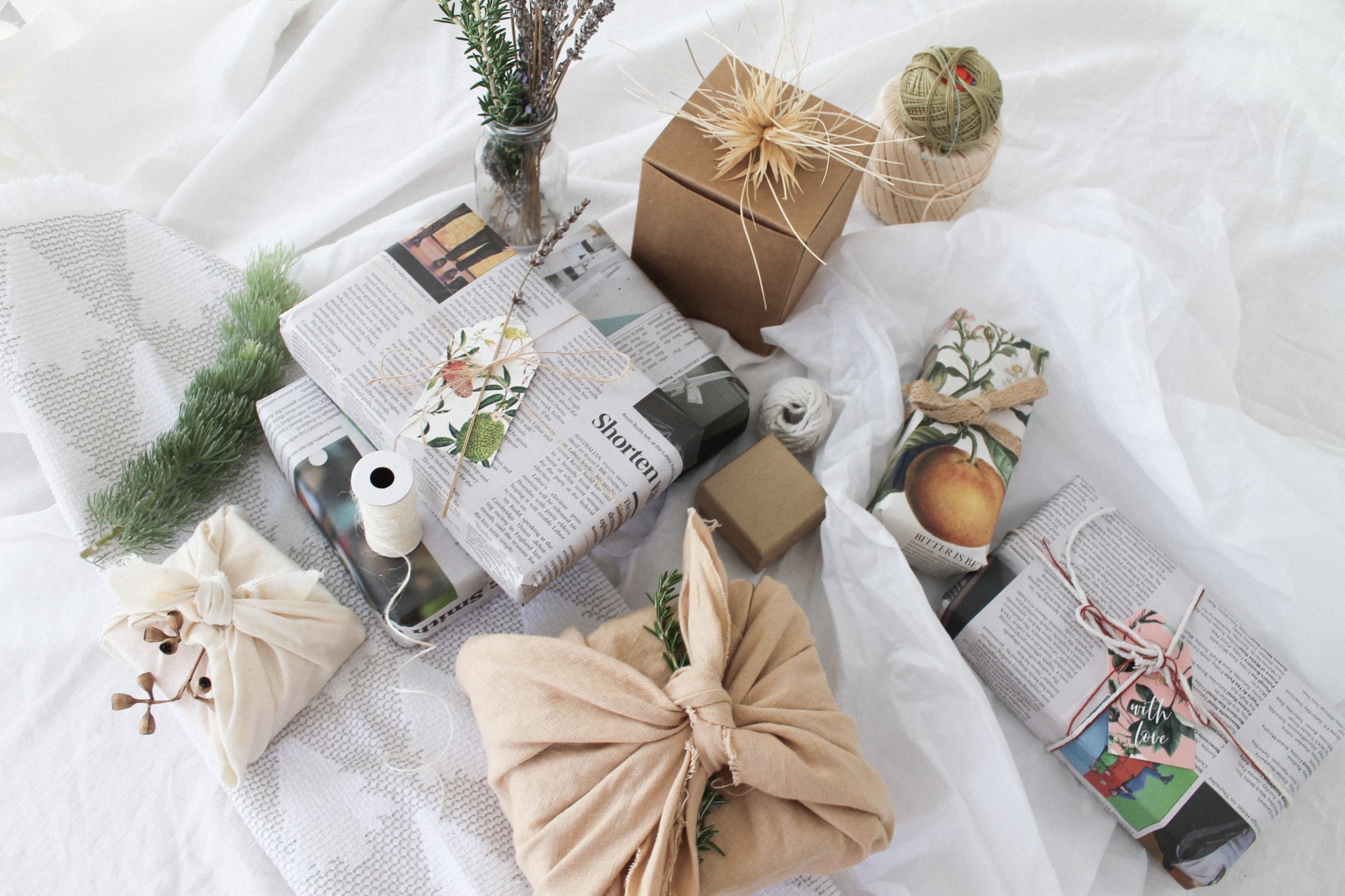 1. Reuse scrap materials
Magazine, newspaper & old book pages all make charming & unique gift wrapping materials. Start saving a stash now so you'll have plenty of options to play with come Christmas time.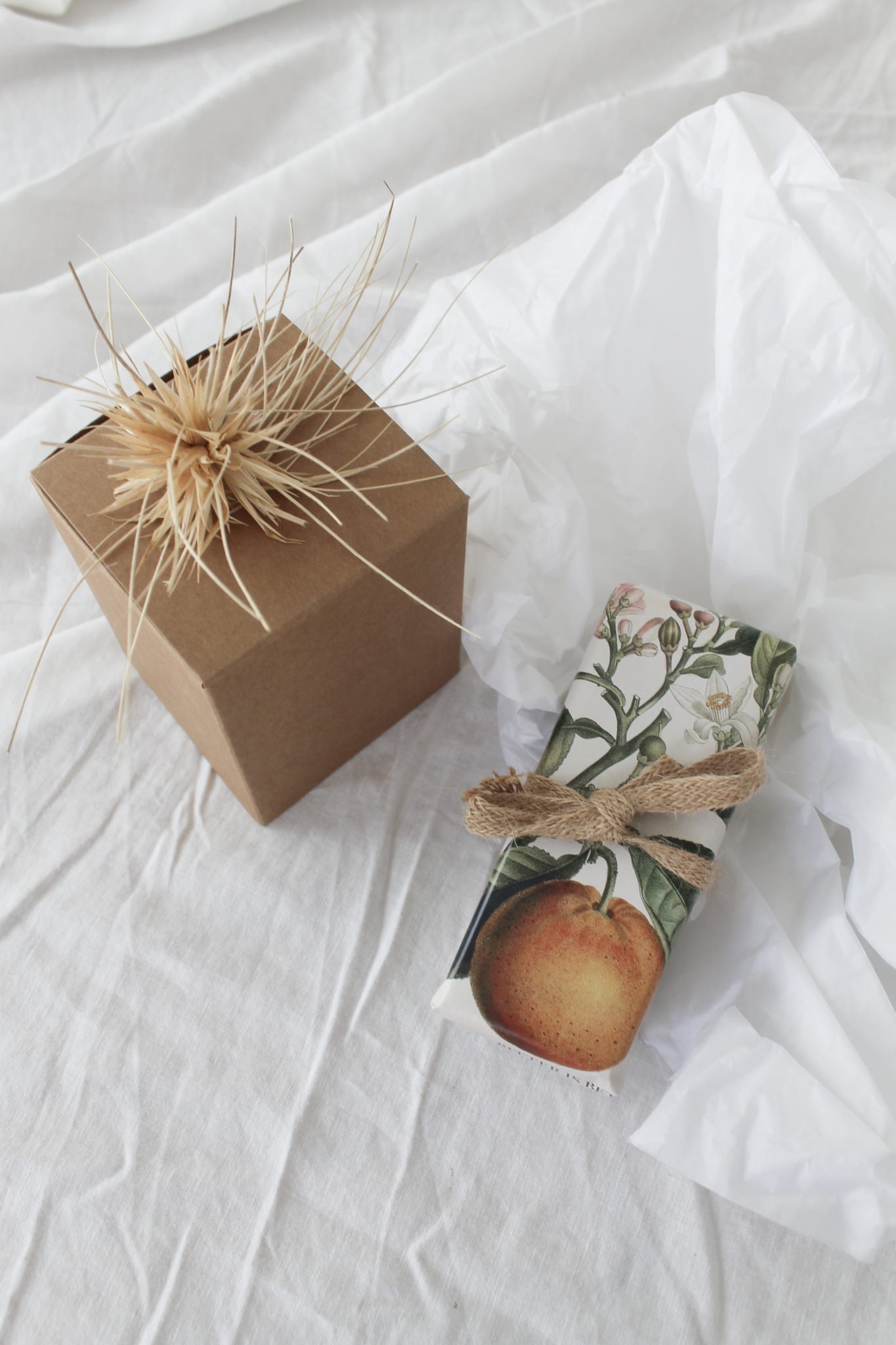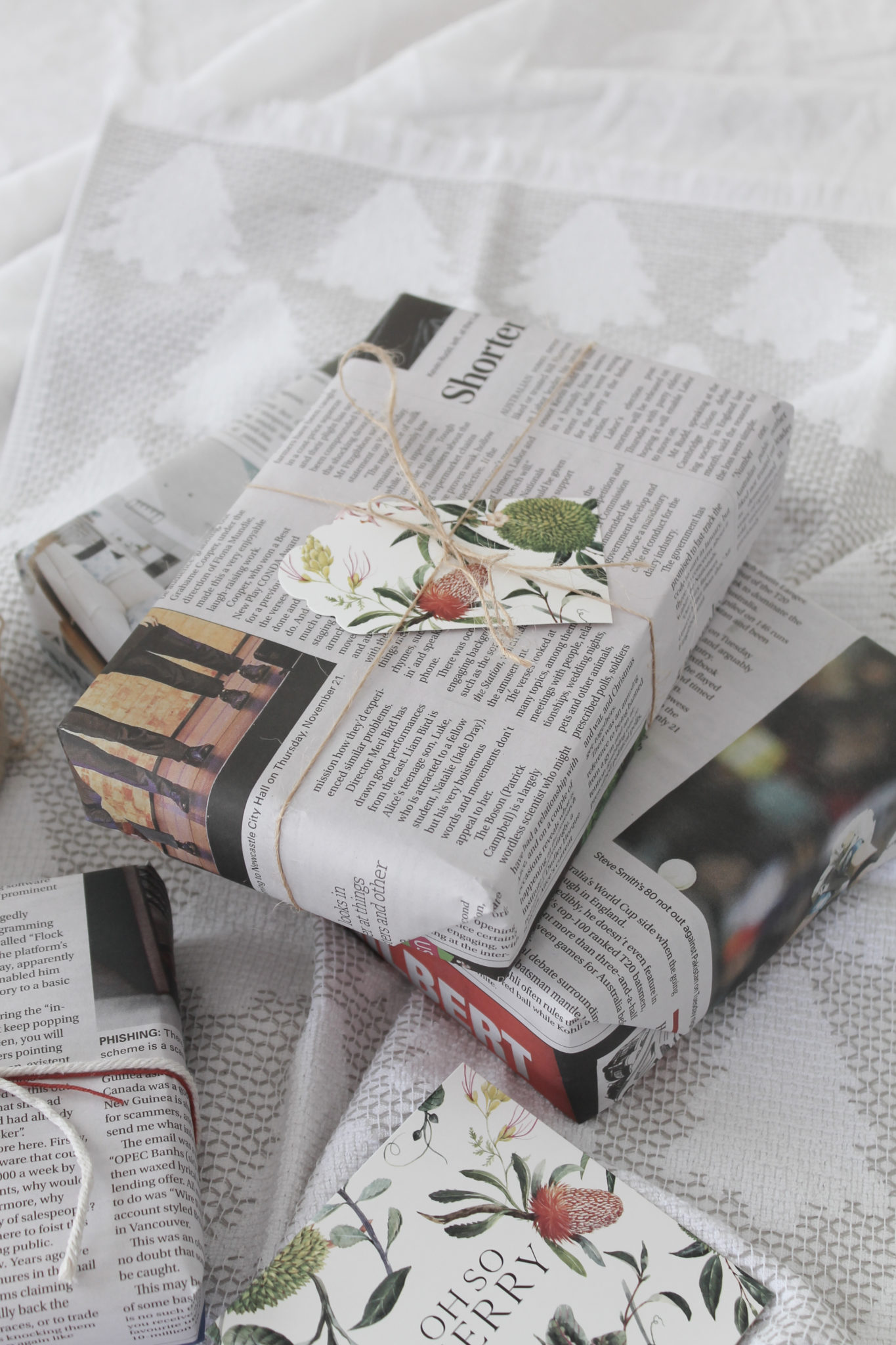 2. Reuse packaging
I don't know about you but whenever I purchase something with beautiful packaging I can't seem to bring myself to throw it away. Well, now is the perfect time to dig them out of the cupboard and put them to good use! As an added bonus you're also decluttering the house at the same time. Win win!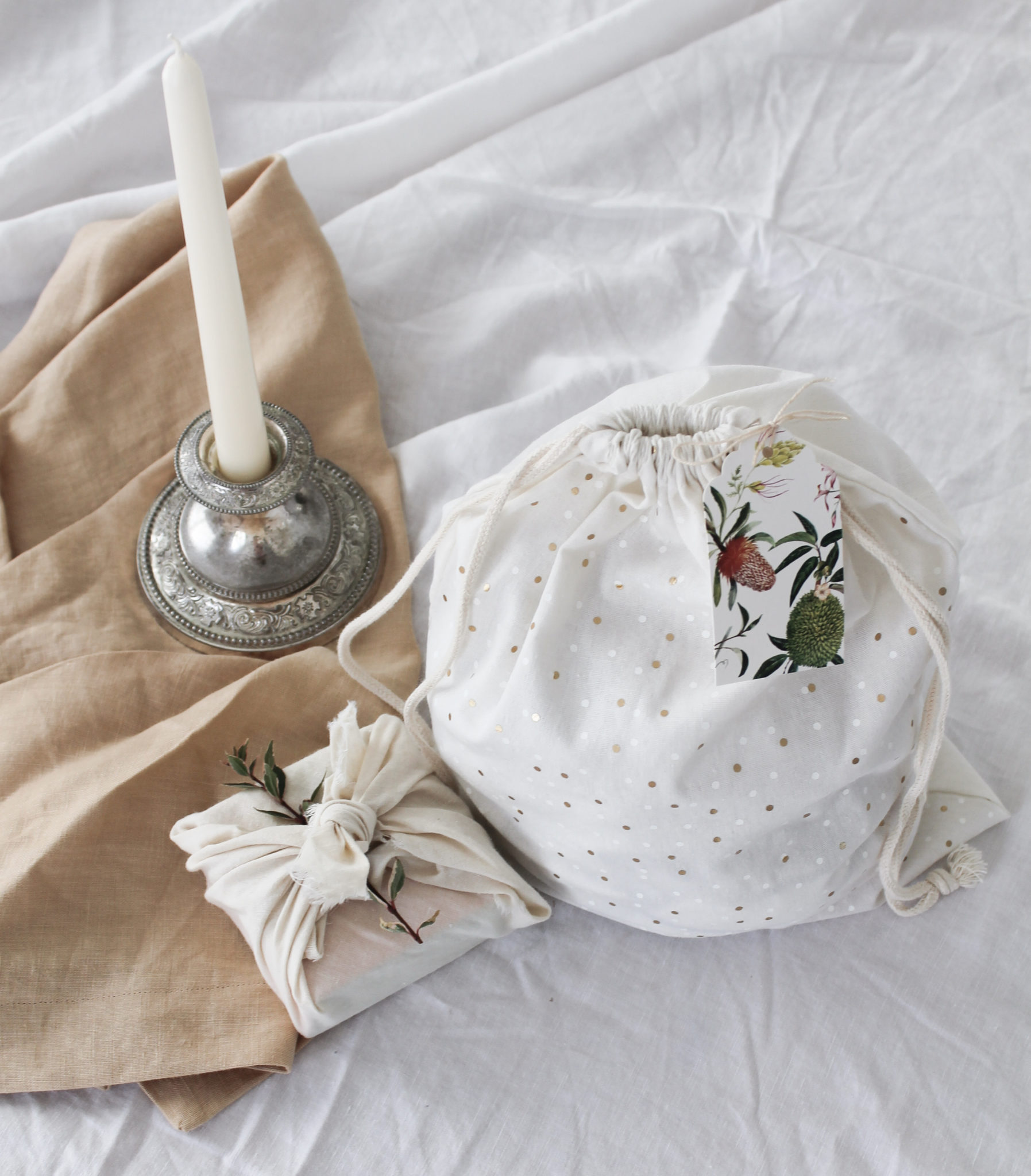 3. Scrap fabric 
Off-cuts of fabric & linen napkins are perfect for an au naturel earthy Christmas vibe. If you are using linen that is still stiff try washing them, then tumble drying so it gets nice and soft which is easier to work with. We've used the Japanese Furoshiki wrapping technique here.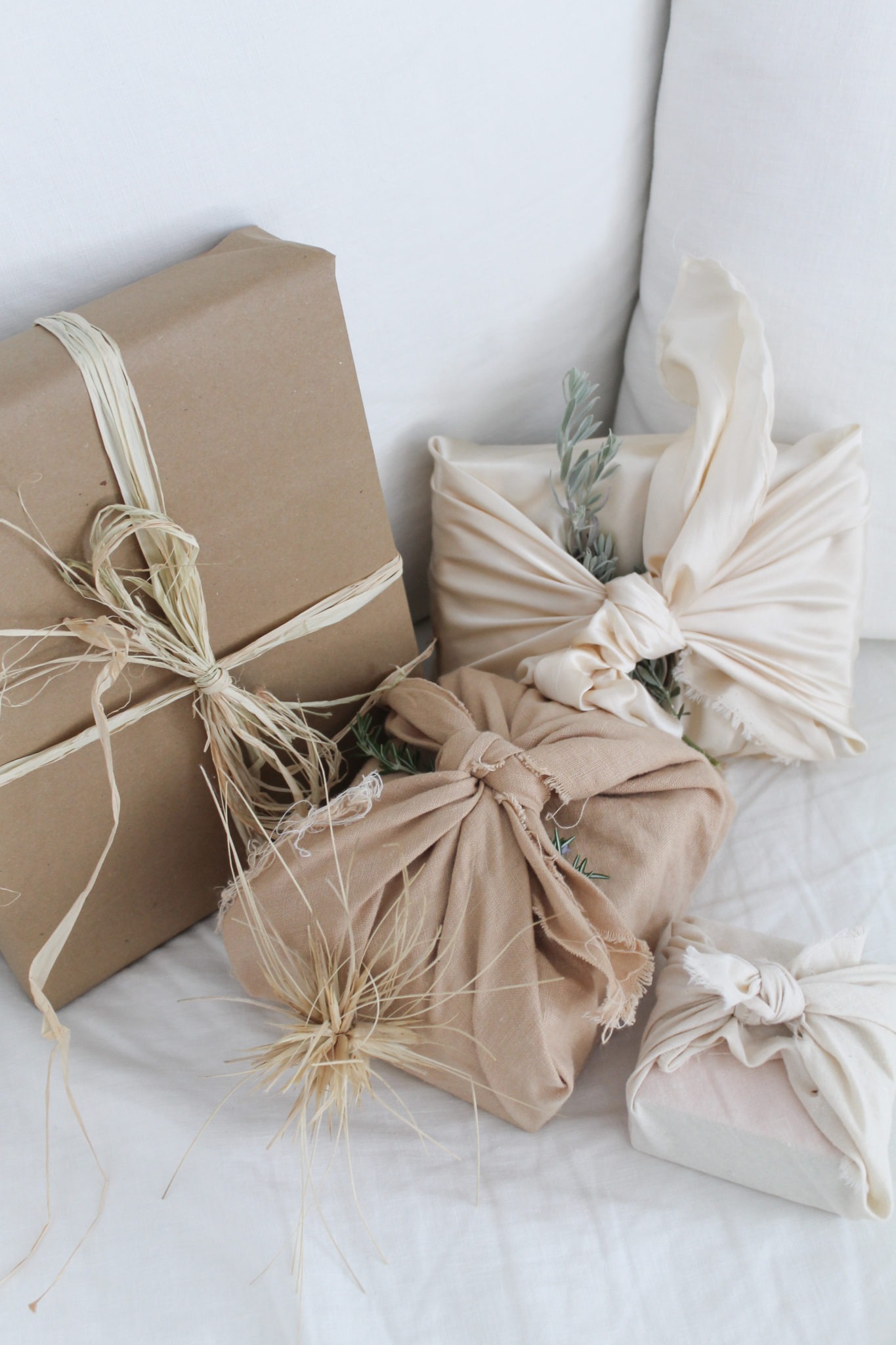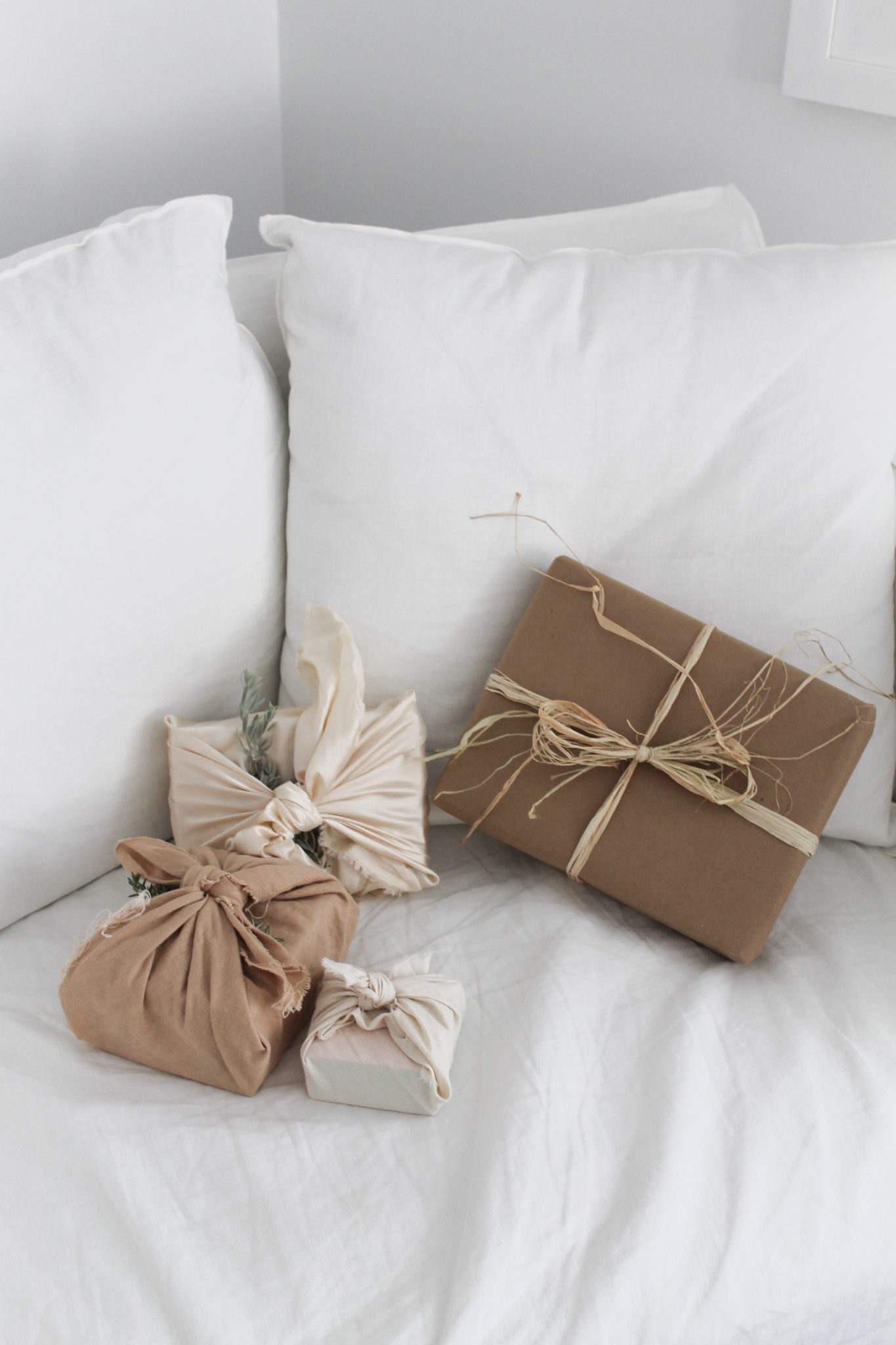 4. Gift within a gift 
What could be better than receiving a gift within a gift? Try using a tote bag, scarf, jar or a cushion case. The options with this idea are endless! Time to get creative with guilt free zero waste gift-wrapping.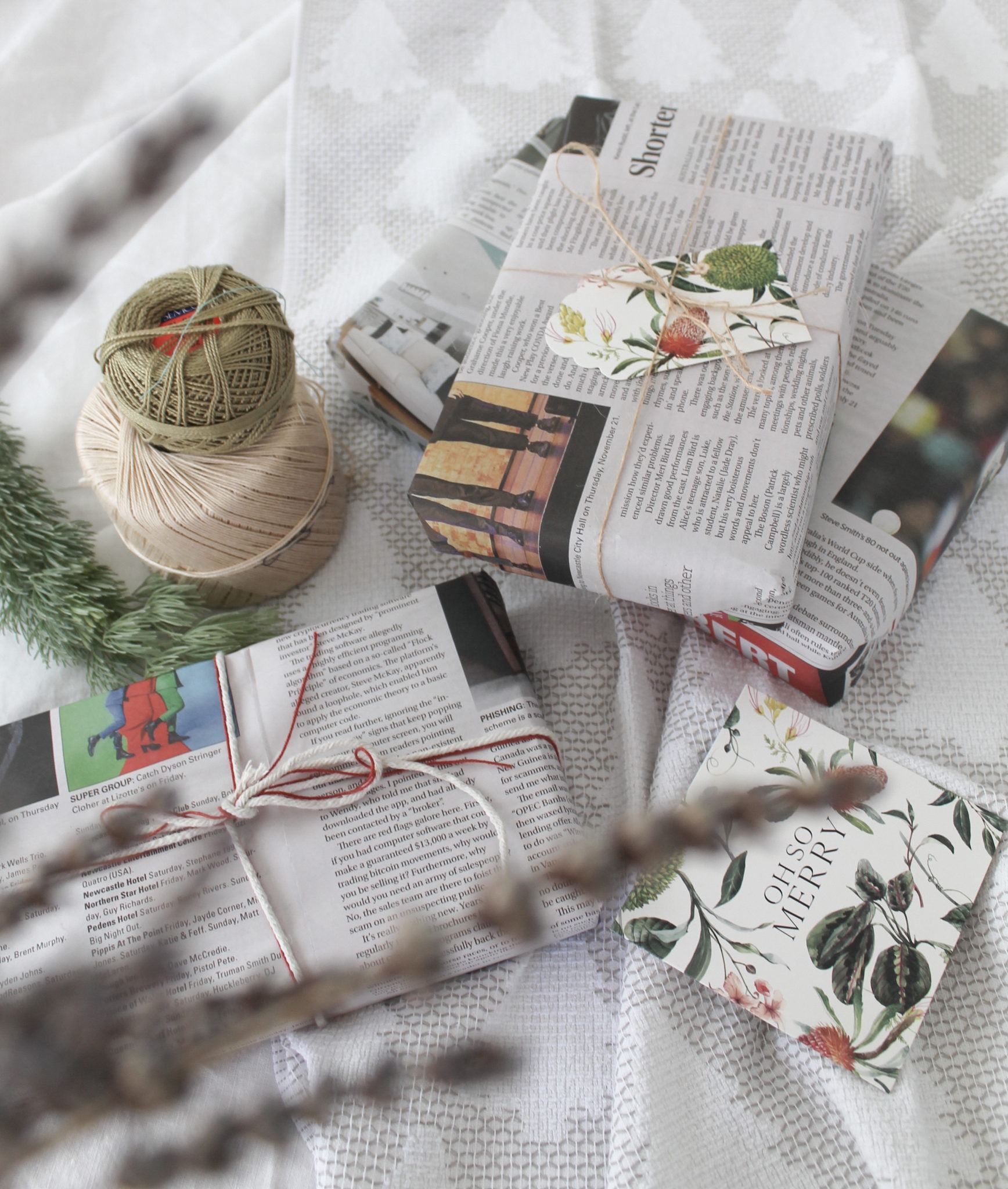 5. Time to decorate
Here comes the fun part, decorating! Try using:
. fresh leaves
. dried plants & flowers
. twine
. reuse old ribbons
. yarn
Lastly try to skip the sticky tape this year, instead using things like pegs, safety pins, scrap fabric or bluetack.